2023 Toyota Supra Goes Manual
The brand new N Charlotte 2023 Toyota Supra has a big surprise in store for our car lovers. This sports car has been a fan favorite for quite some time now with its amazing performance and sleek look. This year, the 2023 Toyota Supra won't lack in transmission anymore with the remodel having a manual transmission! That's right! Your favorite N Charlotte Toyota sports car will debut an all-new transmission.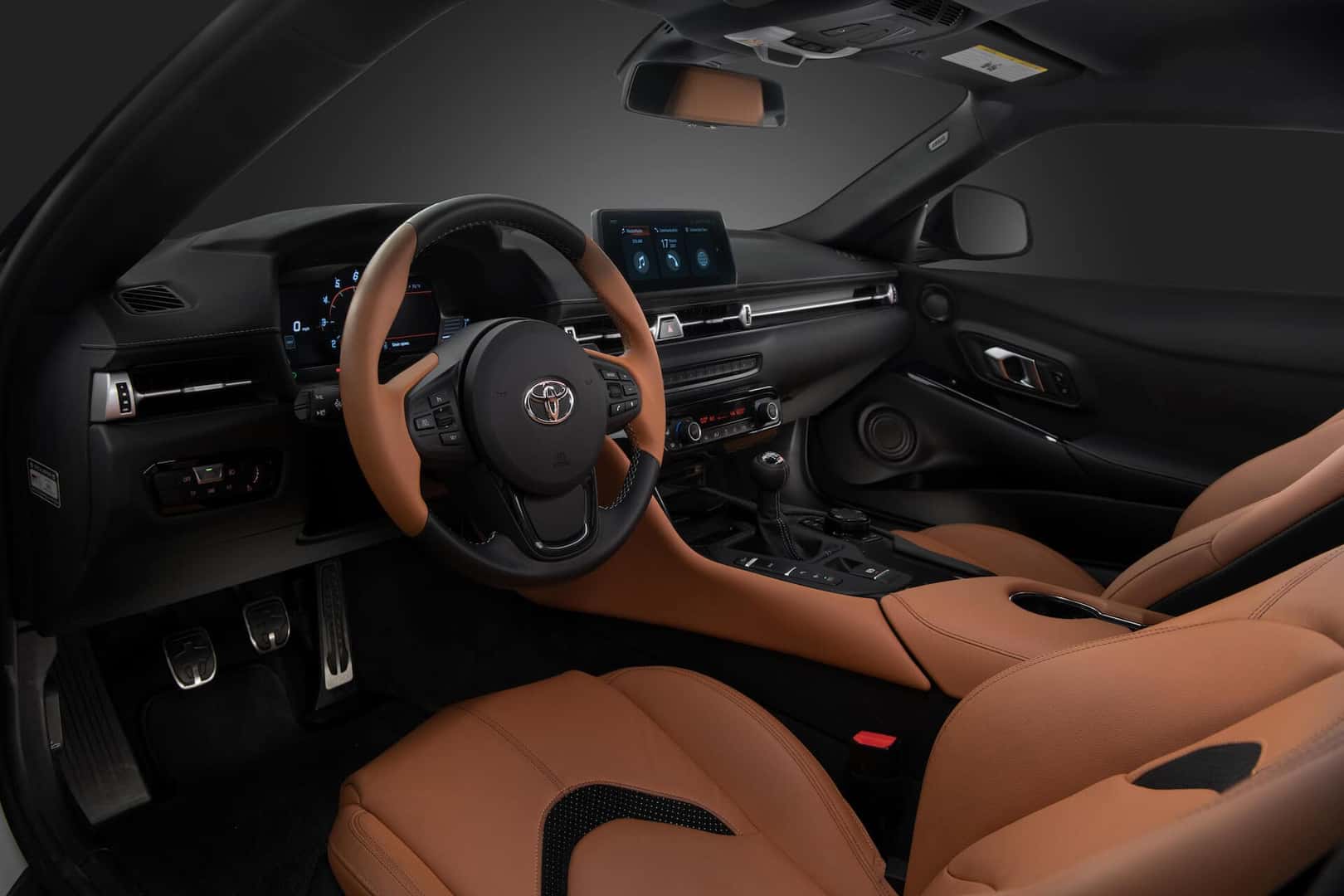 2023 Toyota Supra Manual Transmission Details
Here's what we know about the N Charlotte 2023 Toyota Supra:
This ride will have the manual transmission on the GR Supra 3.0, 3.0 Premium, and a brand new A91-MT model that will be here in 2023.
Also, there will be a six-speed intelligent manual transmission with a 3.0L, 381 horsepower engine.
And, the transmission was designed, engineered, and tuned just for the 2023 Toyota Supra with a modified housing, gear set, and driveshaft that allows this car to be as light as possible.
The newly designed large-diameter N Charlotte Toyota clutch with a reinforced diaphragm has a larger friction area that creates the perfect storm for high torque.
The transmission on this ride has been programmed with new software to place the performance quality first while optimizing the torque and downshifts. And, the iTM mode can be shut off to utilize the sport mode.
You'll be happy to know that Toyota put a lot of thought into where the gear shifter should be placed in the cockpit. The whole point of this placement was to minimize the effort needed to change gears and reverse the gear.
The traction and braking have been optimized, too! The traction control system was tuned to have smoother operations and can handle high engine torque and rear-wheel drive.
Plus, a new Hairpin+ function was added to the N Charlotte 2023 Toyota Supra. This allows more freedom and reward when you're taking those sharp right turns or if you're on a hill that allows for a greater difference in the degree of wheel spin on the left-and-right side tires.
The N Charlotte 2023 Toyota Supra has an anti-roll program added to both manual and automatic transmission. This technology lets you avoid the "snap-off" oversteer and covers any loss of grip.
Also, track mode will be turned off which will allow for you to have the freedom of drifting with less spin out (if you do).
The A91-MT will be available for a limited time, and Toyota will only be producing 500 of these cars on the market. Get yours ASAP!
Stop by Toyota of N Charlotte
If you want to get behind the wheel of the N Charlotte 2023 Toyota Supra Manual Transmission, then stay posted with us on our social media! We're open seven days a week and we're conveniently located just off I-77 at exit 23 in Huntersville at 13429 Statesville Road. You can shop in person or online – call today for more info at (704) 875-9199!