5 car care tips for de-icing your windshield
Are you a pro when it comes to de-icing your windshield? It can be tricky, and there's a lot of false information out there that can do you more harm than good. Toyota of N Charlotte is here to help! We have car care tips to help you get your windshield de-iced in no time so you can hit the road with great visibility and as little stress as possible – after all, isn't getting out of bed in the cold stressful enough?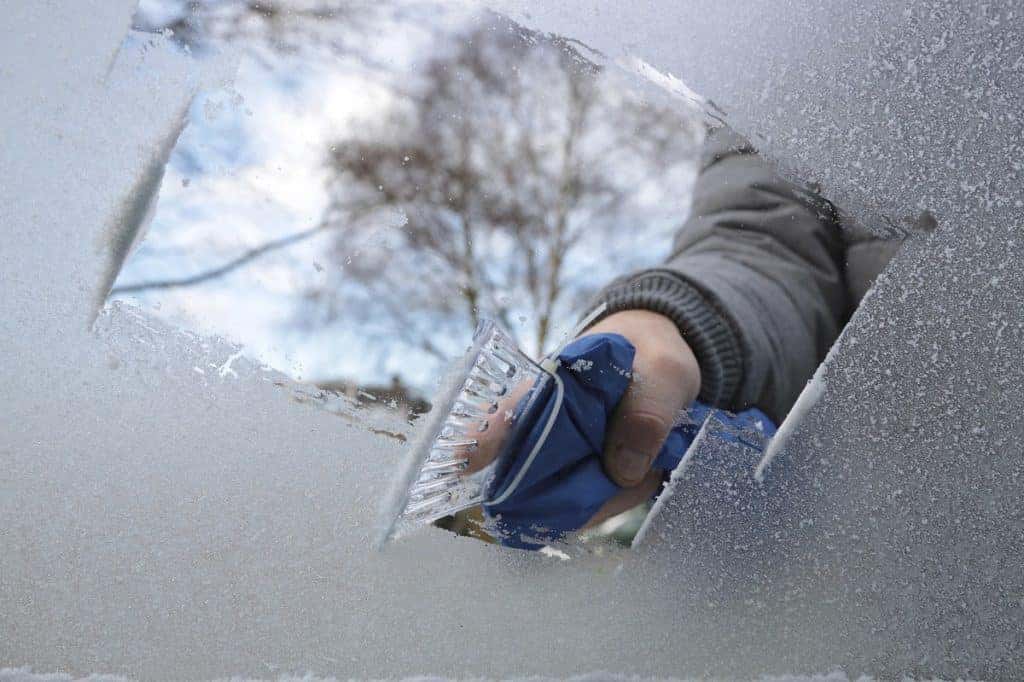 Tip #1: Do not – under any circumstances – pour hot water on your windshield. 
Whoever told you this was a quick way to melt ice off of your windshield is NOT your friend – pouring hot water over cold ice can cause your windshield to instantly crack or even shatter. You'll be a lot worse off than when you started! If you feel like you have to pour water on your windshield to loosen things up, our car care experts recommend that you use lukewarm water at most.
Tip #2: Skip the vinegar, too. 
Vinegar may melt ice, but it's not smart to pour it on your windshield. Vinegar can actually damage your car's paint, plastic, and strip the wax off the exterior. Avoid using it to get ice off of your car – if you really want a solution to help melt things down, look for a professional de-icing solution at our Charlotte car parts store.
Tip #3: Avoid damaging your windshield wipers; don't use them to clear ice. 
If you use your windshield wipers to try and scrape the ice off of your windshield, you'll find yourself in need of new wiper blades pretty quickly (and although our Charlotte car care experts can help you with that, we don't want to see you waste money). The ice can actually rip, shred, or damage the rubber on the blades, rendering them useless for driving in the snow or rain. Leave your wipers in the off position when your windshield is icy or frosted over.
Tip #4: Opt for a plastic scraper over a metal one. 
A metal scraper can do some pretty serious damage to your car's windshield – it can leave scratches and gouges in the glass. It's better to shoot for a plastic ice scraper and use that to clear the windshield. However, don't press TOO hard – sharp plastic edges can also scrape up the glass. You might also want to consider a longer scraper with a brush on the handle so you don't have to use your hands to clear everything away.
Tip #5: Turn on your car's defroster to help loosen things up before you scrape. 
Scraping can be a pain, so run your car's defroster for a few minutes to help loosen up the ice before you get out into the cold – it'll warm YOU up, too.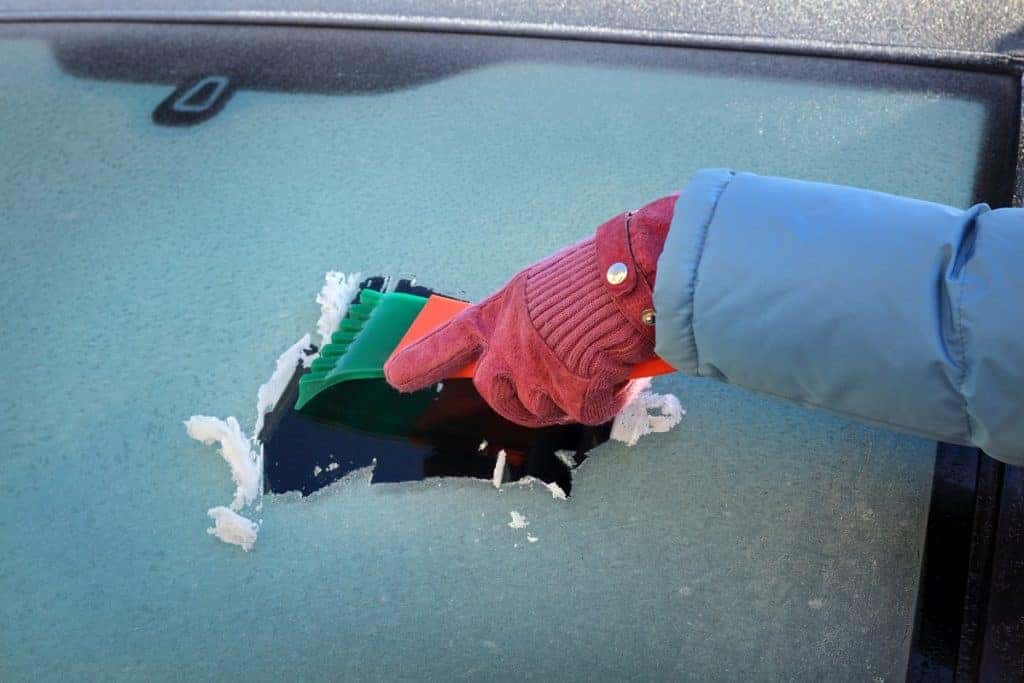 Need help finding the right scraper or have questions about winter car care? Call Toyota of N Charlotte today at (704) 659-2025!