5 Car Wash Tips for After the Beach
Summer is in full swing and it's time to hit the beach for some fun in the sun. What better way to cool off than to dive right into the cool coastal waters (don't forget to wear sunscreen)? However, whether you're an off-roader and plan on pulling right up to the water or parking it and walking to the water, your car can be at serious risk for damage caused by the salt and sand of the beach. To protect your vehicle from any damage, Toyota of North Charlotte has an easy car wash guide to help keep things clean after the beach.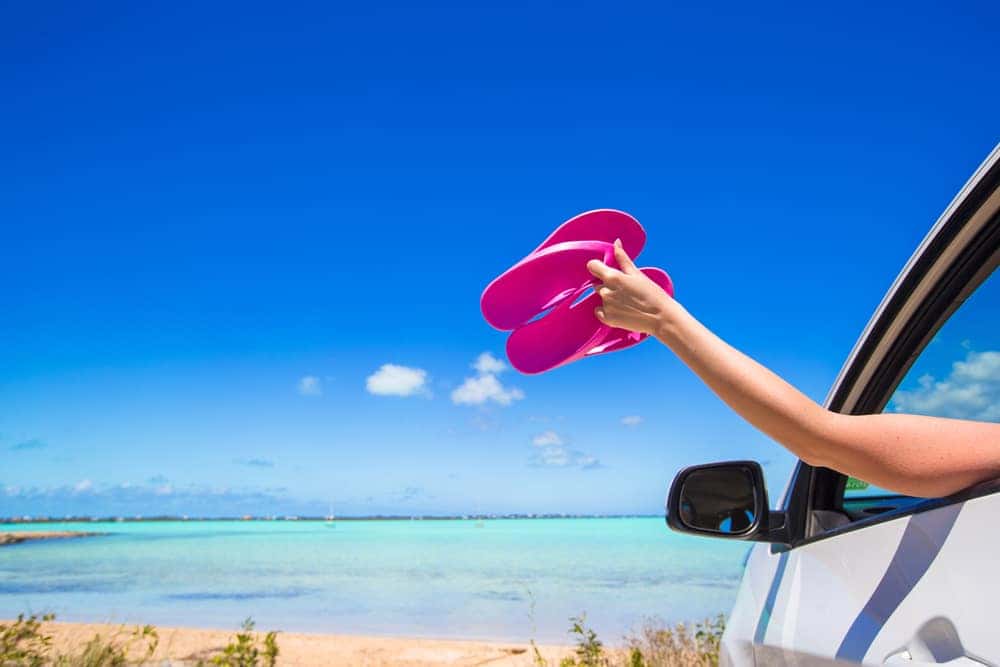 Keep Your Ride Clean with these Car Wash Tips
Tip 1) Keep Sand out of your Interior
While it sounds like a ridiculous request, we at Toyota of North Charlotte suggest trying your best to keep sand out of your vehicle. This car wash tip will keep you from having to do a full-fledged wash to the inside and outside of your ride. To keep sand off you and out of your ride, try keeping a rinse jug on hand to clean your feet when you arrive at your car. Or, this may sound odd, try using baby powder. It repels sand and will help you clean sand off and keep you dry.
2) Vacuum and Wipe Down the Interior
Even if you manage to keep all the sand out of your vehicle, we still recommend vacuuming and wiping down the interior. Your North Charlotte Toyota will need a good car wash to remove loose sand and grime after the beach. Wipe down all plastic and vinyl surfaces, vacuum under and on seats, and take special care of your leather surfaces.
3) Rinse Your Ride
If you're short on time and can't give your ride a full car wash, you should rinse it off thoroughly. Sand and salt easily attach to your ride's paint and can eventually cause rust if left unchecked. Rinse your North Charlotte Toyota ride thoroughly to prevent any damages.
4) Give Your North Charlotte Toyota Ride a Thorough Car Wash
When you have time to devote to a full car wash, make sure to pay attention to hard to reach places. Go from bumper to bumper, using the correct soap and sponges, and scrub the tires and spray the undercarriage. Mud flaps can also be a problem spot for salt and sand collection. Make sure to rinse those parts and scrub them, if you can.
5) Wax, Wax, Wax
You should always wax your ride after a car wash, but especially after a day at the beach. Wax keeps your North Charlotte Toyota car protected from things like excessive sunlight, sand, and salt. This will also help keep your paint from fading and eventually your body panels rusting.
If you need help keeping your car clean after a trip to the beach or need advice on which products you should buy, Toyota of North Charlotte is here to help. Our auto service and parts experts are always here to lend a hand and can point you in the right direction. Visit us at 13428 Statesville Road seven days a week!