Driving on the beach: 8 tips for your N Charlotte Toyota
Summer is here! Are you thinking about heading to the beach and hitting the sand with your N Charlotte Toyota? A lot of drivers think it's as simple as that but in all actuality, there are some steps you should take both before and during driving on the beach to ensure your time is safe, efficient, and fun. Check out our top 9 N Charlotte Toyota tips.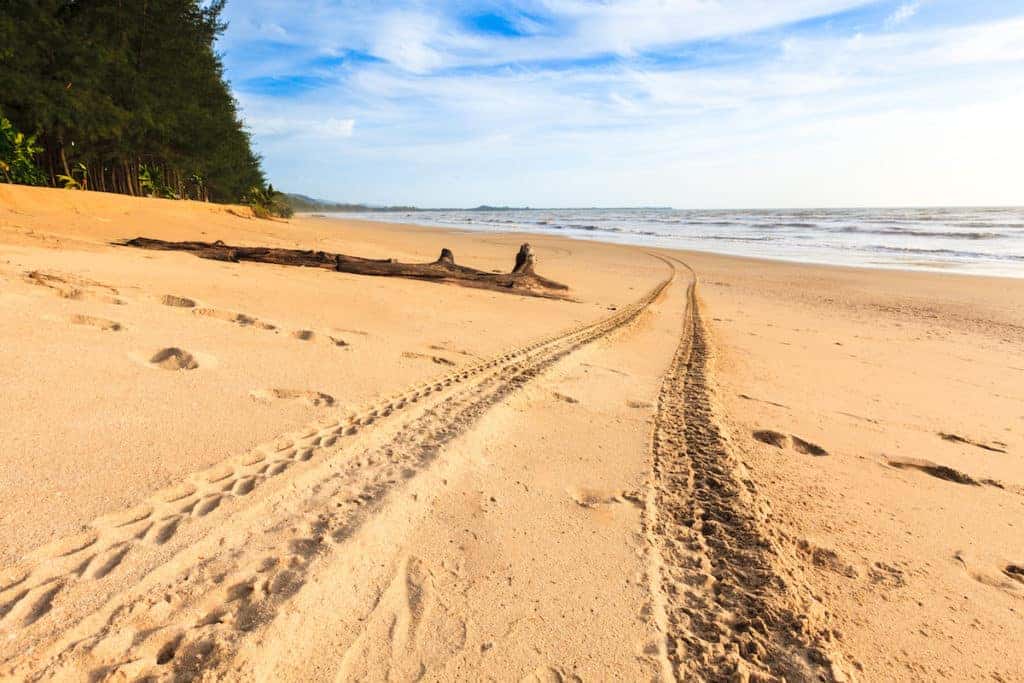 Don't tackle driving on the beach without reading these tips!
#1: Let some air out of your tires. 
Letting air out of your tires before driving on the beach gives them more surface area because they're a little flatter. This means you'll get better traction and are less likely to get stuck in the sand. Just remember to restore your N Charlotte Toyota's tires to the proper PSI before you head back to the pavement!
#2: Pack light. 
Don't overload your vehicle with stuff you don't need or too many passengers – heavier vehicles have more of a tendency to get stuck when you're driving on sand or in mud.
#3: Educate yourself on the rules. 
You can't just drive on any beach – some of them are off-limits to vehicles – and when you do, you have to follow the rules. There will often be designated lanes as well as a speed limit to follow, and you may have to have a permit or pay for entry. Follow the rules.
#4: Think four-wheel drive. 
You don't necessarily NEED a four-wheel drive vehicle from Toyota of N Charlotte, but having that feature certainly helps when you're driving on the beach. It makes it easier to get out if you get stuck in soft sand or water, without needing the assistance of a tow.
#5: Drive near the water but not in it. 
It's smart to drive near the water when driving on the beach, but not too close. You don't want to be IN the water, but the sand near the shoreline is usually more packed and easier to drive on than the soft stuff further up the beach.
#6: Plan around the tides. 
High tide is NOT the time to be driving on the beach – you run the risk of getting stuck in water or the soft sand you'll be forced to drive on to avoid it. Watch the tides and plan your entrance/exit around them. Also, be mindful of where you park – the tide can creep in pretty suddenly.
#7: Slow down and don't turn sharply or brake suddenly. 
Follow the speed limit for safety's sake and avoid braking suddenly or making sharp turns. These jerky, abrupt movements can make your wheels dig into the sand, which means you're a lot more likely to end up stuck.
#8: Make sure you wash your car. 
Salt can be extremely damaging to your ride, even if it's just from a day at the beach. Be sure to thoroughly wash your car (the underside, too) as soon as you get home to avoid issues in the future.
Toyota of N Charlotte can get you in a beach-bound vehicle today!
Want more tips for driving on the beach or want to shop our favorite new Toyotas near Charlotte with four-wheel drive? Call us today – we're open seven days a week at (704) 875-9199!