5 driving safety tips for summer season
Are you and your ride ready for summer? It's coming up fast – Memorial Day Weekend is just around the corner and we all know that officially kicks off our fun in the sun. However, just like any other season of the year, you have to prepare both yourself and your car to take on summer. Toyota of N Charlotte is here with driving safety tips specifically for this season to help you take on the road safely and efficiently all summer long. Check it out!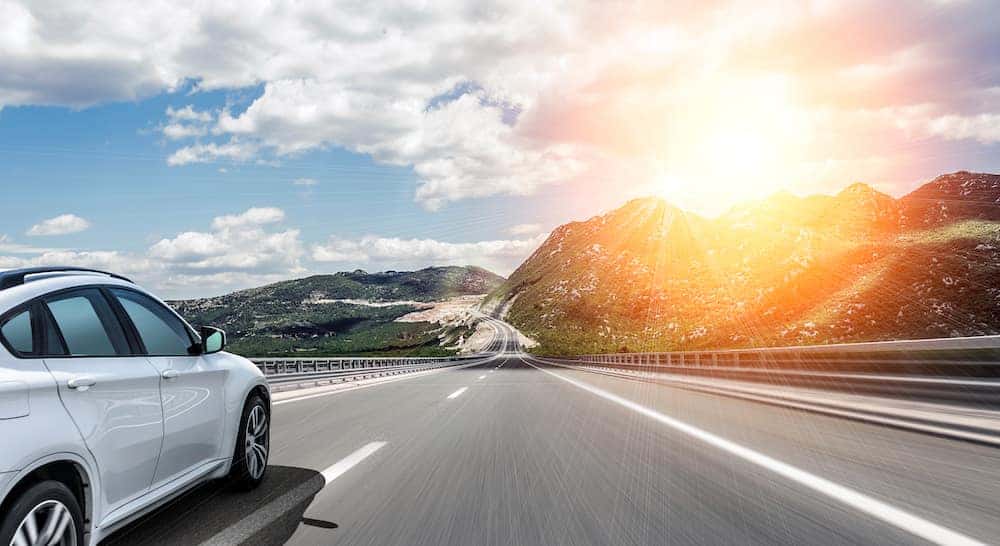 Use these driving safety tips all summer long
Tip #1: Make sure you know how to safely tow and haul
Whether you're hauling your bikes and camping gear to the mountains or towing a boat to the water, you need to know how to do it safely. Make sure your car can handle the weight and that you have the right equipment, and be sure to brush up on towing driving safety before you attempt to take on the open road with your gear.
Tip #2: Be ready for blowouts, especially when on the highway. 
Summertime is also prime time for blowout time, unfortunately, especially if your tires aren't in top condition. The pavement is extremely hot and on top of that, the hot air in your tires expands. These combined factors make you much more prone to tire blowouts, which can be dangerous. Our Charlotte Toyota service techs can inspect your tires and get you on a maintenance schedule for them to prevent this roadside emergency.
Tip #3: Prepare your car for hot weather. 
Hot weather means your car will be working overtime, especially on the highway. Part of driving safety is keeping your car prepped and ready for the road, especially during the summer so your ride doesn't overheat. Make sure you stay up to date on Charlotte auto service, especially when it comes to oil and other fluids.
Tip #4: Assume traffic is a given. 
School may be out, but a lot more drivers take to the highway during the summer for road trips and summer vacations. Be mindful and drive responsibly in congested areas, and check your route BEFORE you hit the road so you can take an alternate way if need be to save time and energy.
Tip #5: Watch out for teen drivers. 
Summer is the season with the highest number of teen driver fatalities – they're out of school and thus, out on the road. Be extremely mindful of your surroundings while driving, do away with distractions, and drive defensively. If you're sending your teen out on the road for the first time this summer, ensure that they've had a good deal of practice and are well-versed in driving safety before they try to hit the road.
Incorporate driving safety into your Charlotte car maintenance schedule
Looking for the perfect safe car for your teen or want more driving safety tips when it comes to car care and maintenance? Call Toyota of N Charlotte today – we're open seven days a week at (704) 875-9199.