5 tips for buying a used luxury car
Are you thinking about signing the dotted line on a luxury used car? Before you commit, you should ensure that you've done your research and know exactly what you're getting into. Buying a luxury car – new or used – is a little different than buying a non-luxury option. Luckily, our Charlotte used car dealership sees plenty of both options and we're here with 5 helpful tips to guide you through the process. Check them out before you start shopping!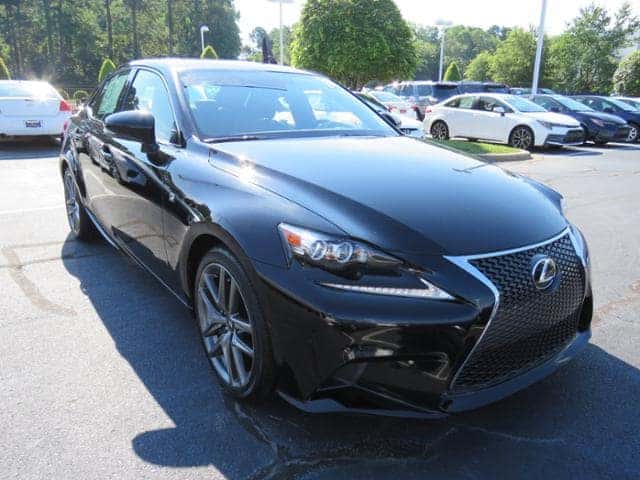 Consider these 5 steps before purchasing a luxury used car
Tip #1: Consider having a PPI – pre-purchase inspection – done. If you're serious about buying a luxury used car in Charlotte, a PPI can give you peace of mind that you're buying a quality ride. It's a small investment to pay for (usually less than $100) for such a big investment and this way you can ensure that everything is sound when it comes to what's under the hood (or at least negotiate a better price).
Tip #2: Get a diagnostic scan done. A diagnostic scan is done via the computer systems in the car, and luxury vehicles tend to integrate computers heavily into their performance and infotainment systems. Running a diagnostic scan helps you take a deep dive into your car's operations systems to ensure everything is working properly before you sign the dotted line and take it home.
Tip #3: Explore the infotainment and control systems. You should make sure all of the bells and whistles of the car work properly before you take it home. Slide into the driver's seat and test out the infotainment system, the AC, heater, and defrost, the lights both inside and outside of the car, and any other knobs or buttons you see. This can help you decide if the car is worth the investment OR negotiate on the price a little.
Tip #4: Check out the mods on board. What modifications have been made by the previous owner? Be sure to closely inspect the car for mods before you buy it. Whether they were made for aesthetic or performance reasons, you may not like the way they alter your drive time, so make sure you know about them and are OK with them before you make a down payment. Additionally, ask if any warranties are still applicable on the mods to save you money in the future!
Tip #5: Consider future costs. What's it going to cost to maintain and insure a luxury used car in the future? Sure, you can afford the down payment and monthly payment, but what about maintenance? Luxury cars may use premium fuel, and you may have to maintenance them at a specific mechanic or dealership as well as pay more for parts. Additionally, will the car need any major services coming up at our Charlotte auto service center in the near future?
Shop Charlotte used cars at our dealership today
Have questions or want to get shopping? Call Toyota of N Charlotte today at (704) 875-9199. We'll get you on the road in no time in the luxury used car of your dreams!