6 Common Auto Service Issues You Should Watch Out For
When it comes to your car, it can be difficult to truly know the ins and outs of how it works. Many of us drivers know how to turn the key, steer the wheel, and push the pedals. While that's all well and good, it always helps to know a little more about your vehicle in the event that something were to happen and you're stuck needing essential auto service work done. After all, what would you do if you bring your vehicle in for a simple oil change and tire rotation and you walk out having paid way more than you were expecting because your service tech said you needed suspension work done? The best way to make sure you know you're getting the correct work done by your service tech is to arm yourself with knowledge about your N Charlotte Toyota vehicle. And that's where we come in! At Toyota of N Charlotte, we're all about keeping you informed so you know exactly what you're paying for when it comes to what's going on under the hood. Check out this easy guide on common auto service misdiagnoses you may come across and what to suggest they look for instead.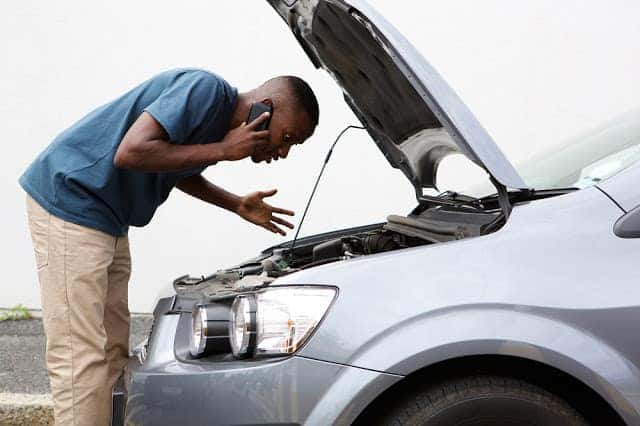 1) Bad Suspension System
A poor suspension system isn't something to shrug off as it could make or break your N Charlotte Toyota ride. But, you may want to suggest to your auto service tech to check the sway bar for bad end links. A badly connected sway bar can cause the same clunking and squeaking symptoms a bad suspension system can and is a lot less expensive to fix.
2) Bad Water Pump
If your A/C has been acting up recently, it could be the result of a bad water pump. Or, it could be caused by a lack of coolant in your car or the heater core. A clogged heater core or low coolant level can lead to symptoms of a bad water pump so be sure to have your auto service look here first.
3) Low Freon
Low freon levels can also lead to your N Charlotte Toyota car having A/C troubles. A freon fill is cheap, but before you choose that diagnoses, have your mechanic do an A/C compression test to see if something else may be causing the issues.
4) Electrical Issues
Modern cars use a lot of electricity to keep all those convenience features running, so an issue in the electrical system can be detrimental. Before you panic, check essential electrical components like the headlights, stereo, computers, and sensors. If those don't lead to a solution, have your N Charlotte auto service tech take their time as this could be a complex issue.
5) Fuel Problems
When it comes to fueling your engine, typical issues most mechanics jump to are problems with the fuel filter or pump. Replacing these parts is expensive and it could be a simple issue like a defective injector or bad O-ring. Be sure to have the smaller and easier to replace components checked before tackling the big stuff.
6) Bad O2 Sensor
Poorly performing sensors in your N Charlotte Toyota car may be more complex than you think. Like dominoes, when one sensor stops working, usually another one is triggered or fails. Make sure to have your auto service tech check everything before nailing down a diagnosis.
Getting the best in auto service involves a little know how, but at Toyota of North Charlotte we put our customers first so you know your ride is well taken care of and only what's necessary is getting fixed. Visit us at 13429 Statesville Road seven days a week for the best in auto service!