Toyota of N Charlotte tips: 6 road trip games
Will your holiday season have you hitting the highway? Road trips are a pretty popular option during the holidays to get to your final destination, especially since airports tend to be so crowded this time of year. If you're going to be hitting the road, though, boredom is a pretty common issue. Miles can seem a lot slower when you're in the back seat, especially if there's traffic or you're in for a long haul. Toyota of N Charlotte is here with tips – check out these 6 road trip games that we use to pass the time when we hit the road.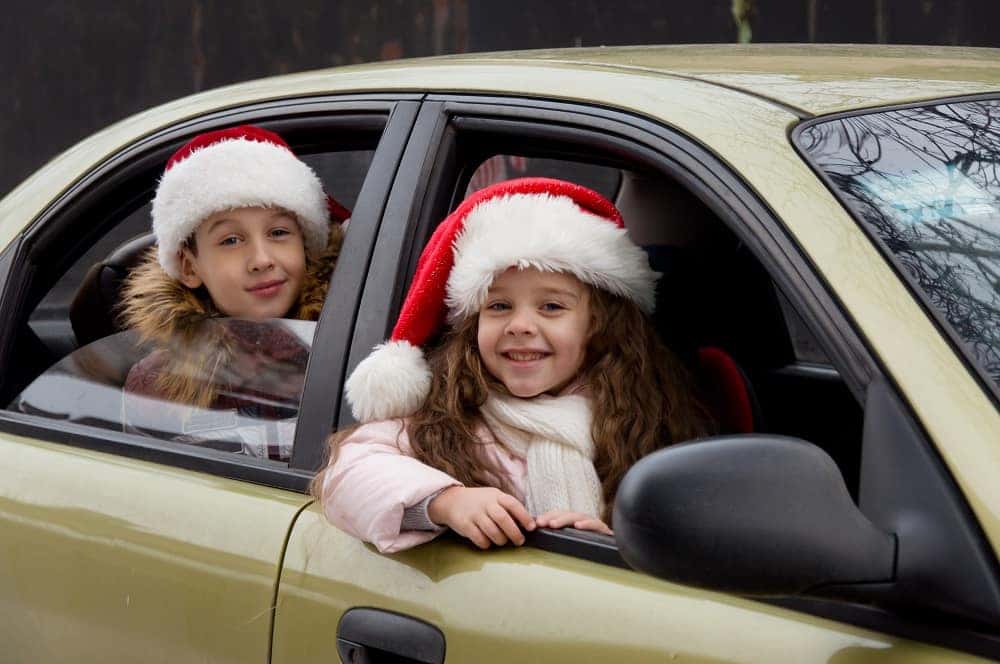 Toyota of N Charlotte's favorite road trip games
Game #1: I Spy. 
This road trip game is simple enough to play with passengers of all ages. One person picks an object either inside or outside of the car and then gives a clue about it to get the other passengers to decipher what it is. "I spy with my little eye something that is…" Whoever guesses first wins!
Game #2: The Movie Game. 
If you're riding with movie buffs, you'll love this game. The first person states the name of an actor or actress. The next person has to name a movie that the actor or actress is in. The next person has to state a DIFFERENT actor or actress that was in that particular movie, and so the game goes. Whoever gets stumped is out.
Game #3: Fortunately, Unfortunately. 
In this road trip game, one passenger kicks things off by saying something that's fortunate, stating "Fortunately…" The next person has to counter them by coming up with something unfortunate about the fortunate situation and say "Unfortunately…" The game keeps going until someone can't come up with an idea and then they're out. Every time you run out of ideas you get a strike and at three strikes, you're out.
Game #4: 20 Questions. 
Another great road trip game for passengers of all ages is "20 Questions". One person has to think about something and the other passengers have just 20 questions to figure out what it is. If you go over 20 questions, the person thinking wins!
Game #5: Did you hear that?. 
This is a great game for passengers who are up-to-date on current events, news, and popular culture. You state "Did you hear that ____ happened?" and the next person has to decide if it's true or not. If they say "That didn't happen" and they're right, they get two points. If they say "That didn't happen!" and they're wrong, you get to steal one of their points and get two of your own. If your statement is untrue and they say "Tell me more", you get two points. Whoever has the most points at the end wins!
Game #6: I'm going to a picnic. 
This is another engaging game for younger passengers. You start out by stating "I'm going to a picnic and I'm bringing ____." Your item of choice should begin with A. The next person says "I'm going to a picnic and I'm bringing ____" and not only do they have to state the item that starts with A, they have to come up with their own item that starts with B. And you work through the whole alphabet!
Shop all of our N Charlotte Toyota road trip options today!
Check out our selection of road-trip-ready N Charlotte Toyotas today! We'll have you on the road in time for the holiday season. Call Toyota of N Charlotte at (704) 875-9199 to schedule your test drive!