Auto Body Work You Can Do at Home
When it comes to your vehicle, you may take the best care of the machinery under the hood by staying up to date on your oil changes, tire rotations, and other routine maintenance procedures. However, have you taken the time to look at your car on the outside lately? Have you taken the time to see if there are any scratches, dings, and dents that you never noticed before? Unfortunately, driving comes with its own hazards and your car's exterior takes the bulk of the punishment. Routine auto maintenance can be expensive as it is, but auto body work? Most often times you can spend huge amounts repairing things like dents, scratches, and paint defects (unless you visit our Toyota of N Charlotte collision center). However, there are plenty of auto body work jobs you can do at home to save money.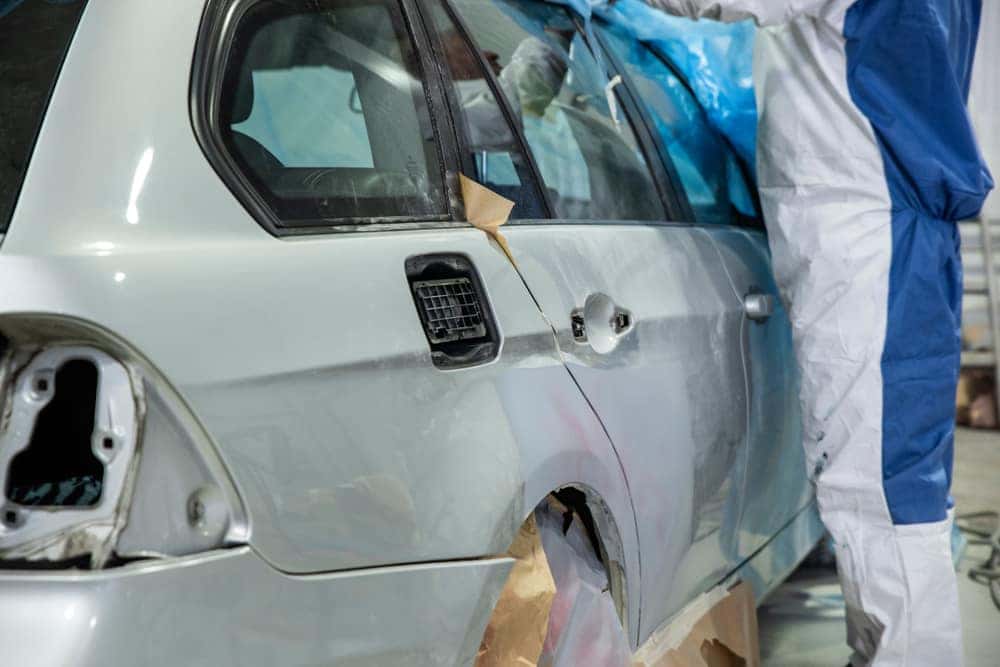 Scratches are one of the peskiest auto body work jobs because of the large amount of them you'll likely find in your car's paint. But, the process is relatively easy. Make sure to check the depth of the scratch. Depending on the depth of it, you may need to fill in the scratch and use touch-up paint to repair the blemish. After filling in the scratch make sure to sand down the area until it's smooth and even, then apply wax to the area until it's smooth and the color returns.
Depending on the dent on your N Charlotte Toyota car, you could be looking at an auto body work job as simple as using a suction cup or a body filler. Make sure to examine the dent closely for size and depth. If you have to use more extensive means to repair the dent, be patient and be sure to use matching paint.
When it comes to your headlights, taillights, and turning signals, you don't need to always pay a visit to body shop. You can visit our N Charlotte Toyota auto parts center and order replacement light assemblies and bulbs. To get started on this auto body work, make sure to use painter's tape to prevent scratching. Remove the light assembly carefully and replace the bulb after installing a new assembly.
Your car takes a lot of punishment every time you head out on the road in N Charlotte. Luckily, a trip to the body shop isn't always necessary and you can take care of several easy auto body work jobs at home. When working on any of these projects, make sure to be patient, have the right materials on hand, and, if you make a mistake, get help! At Toyota of N Charlotte, we're here to help get your vehicle back to looking good. Out auto body shop is always open and ready to help with any project, from major accident damage to surface level scratches. Visit us at 13429 Statesville Road, exit 23 off I-77 in Huntersville. We're open seven days a week and you can give us a call at (704) 875 9199 to schedule an appointment.