Can you drive your car immediately after a car accident?
Like getting into a car accident isn't stressful enough, you more often than not have to deal with damage to your vehicle after the fact, too. This means finding a repair shop, contacting insurance, sorting out a rental car… your to-do list can get long quickly, and that's where our N Charlotte Toyota Collision Center comes in – we can help you do all of the above.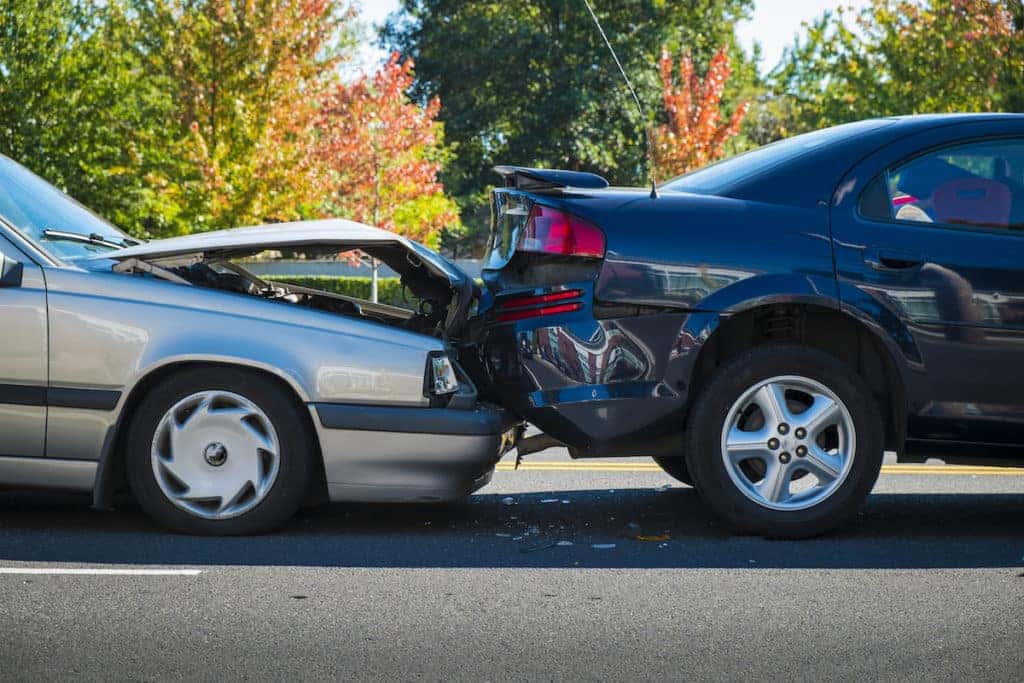 Five things you should consider before leaving the scene of a car accident
However, you have a big decision to make almost immediately after the car accident: whether or not it's safe to drive your car home or to our auto body repair shop, or whether you should call a tow. We sat down with our body shop experts and they made a quick list of questions you should ask yourself after an accident and before you get behind the wheel.
#1: Is fluid leaking?
Is there fluid leaking out of your car? Take a peek under your N Charlotte Toyota to see. If you see fluids dripping then you may want to call for a tow – it could be something minor and a small leak, or it could be something that could do major engine damage if you try to hit the road per usual. Let our expert auto repair techs take a look.
#2: Can your hood close and lock?
If your hood can't close AND latch, you absolutely need to call a tow truck. Driving around with an unlatched hood is exceptionally dangerous – it could fly up and shatter your windshield, or at the very least obscure your field of vision and cause you to get into ANOTHER car accident. Test the hood before you leave the scene of the collision.
#3: Is your windshield cracked? What about your side mirrors?
Do you have cracks in your windshield? If they're small and don't impede your visibility, then you can take to the road (just make sure you schedule repairs ASAP). However, if they're large, spiderwebbing, or preventing you from seeing the road, it's not worth the risk of driving and you should call a tow truck.
#4: Do your headlights and taillights work?
Make sure both your headlights and taillights work before you head out. You'll need your taillights to alert other drivers to when you're braking and you'll need your headlights for maximum visibility.
#5: Are your wheels still aligned?
Check your wheel alignment before you take to the open road. If your car is pulling or drifting to one side, the alignment is off and you need to see an auto repair tech ASAP. Driving with misaligned wheels is bad for your car on so many levels and can leave you with a hefty repair bill.
Schedule auto body repair at Toyota of N Charlotte today
If you need auto repairs, insurance help, rental car assistance, or all of the above after a car accident, we've got you covered. Call Toyota of N Charlotte today at (704) 659-2040.