Car Care for the Fall
It's that time of year again folks! Get your pumpkin spiced lattes and hot chocolate ready because fall is back. Sweater weather clothing is not the only way to prepare for the fall, something people fail to remember is that their cars need to be prepared as well! How will you prepare your car for the fall you ask? Don't freak out, Toyota of North Charlotte is here to help with some tips for fall car care. Check them out!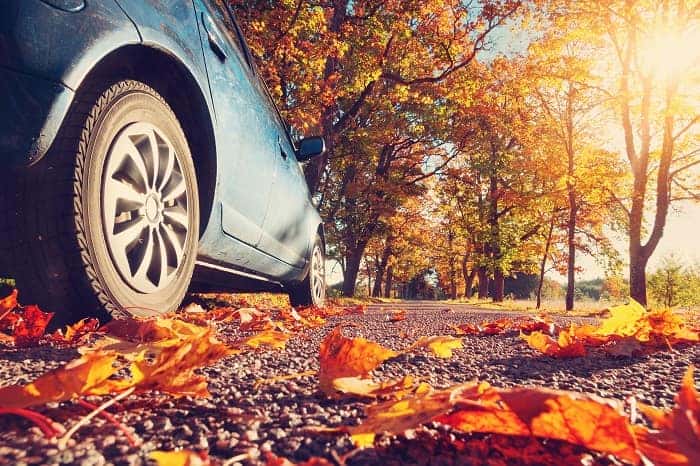 Check your headlights: With the new season here, evidently the nights get colder, while the days get shorter, especially in North Charlotte. This is why the first thing you should do to prepare for the North Charlotte Fall is to make sure your headlights are working properly. If you're your lights are glitching on you, you could take your car to the Toyota of North Charlotte service center so they could fix it for you.
Heating and Cooling: We all know that the North Charlotte fall and winter are pretty strong. Therefore, checking the HVAC system for proper heating and cooling wouldn't hurt. Not only will it provide comfort for your passengers on a cold day, but it will also help your car defrost from the nature-made freezer.
Check your tires: Tires should be checked for every extreme change in weather. It is suggested to make sure your North Charlotte Toyota's tire pressure is checked in the fall because the air pressure in tires can decrease by 1-2 lbs for every 10 degrees in temperature change. If you add cold weather in the mix, your tires are more likely to have low air pressure. In addition, look out for your tire treads. You don't want to have worn off treads that are accident prone. Also, being in the North Charlotte area, consider changing your tires to snow/winter tires. This will prevent any accidents or scares from your car not responding well to the cold.
Change washer fluid: Washer fluid may be the last thing on your mind for the preparation of the fall. But prepared to get your mind blown! Did you know that washer fluid is susceptible to freezing? Therefore, make sure you switch out your washer fluid to one that does not freeze with a temperature decrease.
Brake check!: Worn off brake pads plus cold weather equals car accident! If your brake pads are worn off, it takes away your ability to stop and that is not good no matter what situation you're in. This could also cause damage in your brake rotors. So in order to avoid having to pay a lot of money for something that could have been avoided, make sure that you take your North Charlotte Toyota to service to get a brake check.
Don't let this fall season let you fall (literally). Prep your car for the upcoming weather change and you will be able to face anything coming your way. Don't hesitate to schedule a multi-point inspection at Toyota of North Charlotte to get your car fall-ready! We're located at 13429 Statesville Rd!