Car Seat Safety Tips
If you weren't already aware, this week is Child Passenger Safety Week! Here at Toyota of N Charlotte, we make it a mission to spread the word so that others can practice child safety routines when it comes to being in the car with them. Let's face it, driving with a kid in the car is a different game because it introduces new aspects of safety that not many take time to consider.
Before getting started on suggested child safety tips from our N Charlotte Toyota experts, check out this brief history on Child Passenger Safety Week. First things first, this week is sponsored by the National Highway Traffic Safety Administration (NHTSA) and its main focus is on car seats and their installation. Did you know that almost half of all car seats are installed incorrectly? The unfortunate reality is that when car seats are installed incorrectly, it means that it won't function properly. Child safety is on the line and this isn't something worth risking. Your kid wouldn't respond to a car accident or collision well, so how can you ensure that you're taking the best measurement to follow child safety rules when driving around? Just follow these tips!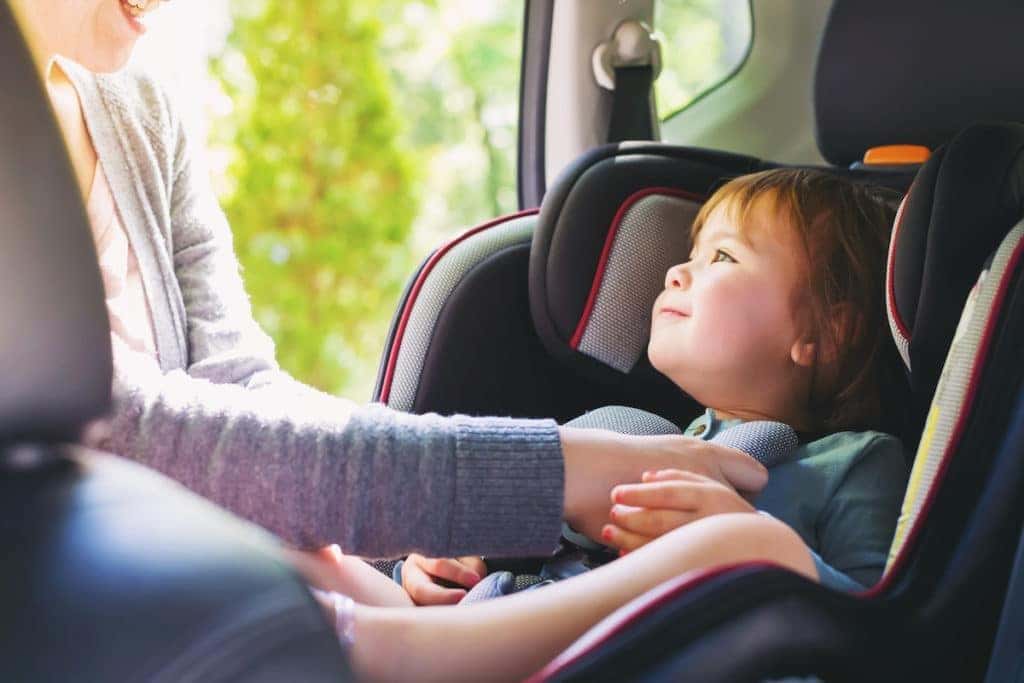 How to choose the right car seat, tips by Toyota of N Charlotte
Tip #1: Choose the right type of car seat
Unfortunately, there's no one size fits all when dealing with car seats. Infants, toddlers, and larger kids all need different sizes as they grow out of their seats—in order to be safe. You also need to consider rear-facing seats, as opposed to front-facing ones. If you're riding around your N Charlotte Toyota with an infant, it's recommended to have them sitting in a rear facing car seat. Once they get older and outgrow the weight and height limit, they can transfer to the front-facing seat.
Tip #2: Register your car seat
When you purchase a new car seat, there's paperwork that comes along with it. Included is a registration card that you can fill out your information and send in to the manufacturer for free. It ultimately signs you up for news and updates on the car seat. For instance, anything about recalls or problems. You'll be immediately notified and you'll be able to secure your child's safety.
Tip #3: Make sure you know how to install the seat
Once you chose the best seat and registered it, it's time to install it in your N Charlotte Toyota. Like we mentioned before, many people install it incorrectly—making it a child safety hazard. The best way to make sure you're installing it correctly is by following the manual step by step and then taking your vehicle to a Certified Child Passenger Safety Technician, where they can check it. You can usually find them at a local Charlotte police station or fire station. The inspection is totally free and highly recommended by Toyota of N Charlotte.
If you're seeking more tips or on the lookout for a good family vehicle, stop by Toyota of N Charlotte today! We're open seven days a week and located at 13429 Statesville Rd just off I-77 at exit 23 in Huntersville.