Toyota of N Charlotte's guide to better carpooling
Driving your little ones and their friends to school, taking your friends out for a night out on the town, or driving around work colleagues for a lunch outing, it's all carpooling. This ride sharing practice adds fun to your drive by putting friends and family in the mix and makes trips to a shared destination more efficient and cost effective. While carpooling in your N Charlotte Toyota vehicle has a lot of benefits, you need to make sure you're taking necessary safety precautions as you're now the responsible for everyone you're driving with. Before you head out on your next carpooling adventure, check out this guide from Toyota of N Charlotte!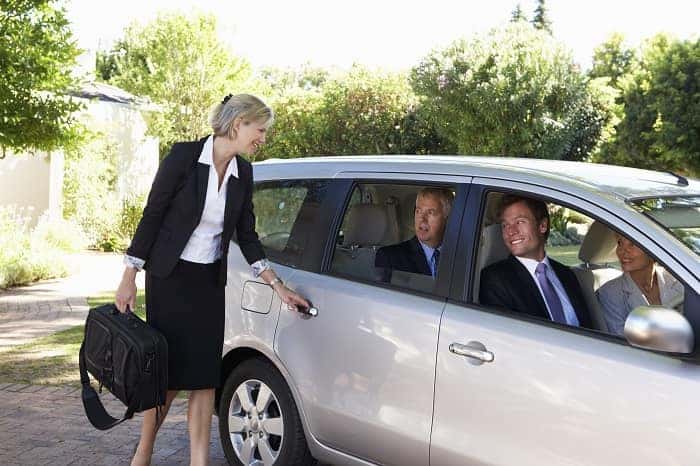 Discuss safety with your passengers
Whether you're the only driver or you're alternating with your passengers, have a discussion about safety. Distractions from passengers should be limited so the driver can stay focused, seatbelts should be worn by everyone, and cell phones should not be accessible by the driver. If you're carpooling for a long time in your N Charlotte Toyota vehicle, at least one passenger should be awake with the driver to prevent a fatigued related accident.
Make an emergency contact list
While most drivers don't anticipate an accident occurring while carpooling, it's always possible when out on the road. If you're driving your kids and their friends to school in the morning or driving your friends around town, make sure to collect some basic emergency contact info if there's an accident.
Familiarize yourself with car seat safety
Carpooling children brings with it several safety measures and you need to be familiar with car seat safety for your N Charlotte Toyota vehicle. Before you start driving to your destination, make sure all car seats are secured and properly installed. If you drive a new N Charlotte Toyota vehicle, try using the LATCH tethers for better car seat security.
Get a schedule together
To streamline your carpooling experience, try putting a schedule together of when you need to pick up your passengers. This will keep your pickups streamlined so you can get to your destination in a safe and timely manner.
Make sure your N Charlotte Toyota vehicle is carpool ready
Carpooling demands more from your car compared to when you're driving just yourself and you need to make sure it's ready to perform. Before you pick up your first passenger, make sure to give your N Charlotte Toyota vehicle's interior a thorough cleaning. Also, make sure your vehicle is large enough to handle multiple passengers comfortably. Carpooling in a sedan or SUV is much more feasible than using a coupe.
Get your vehicle ready for carpooling with Toyota of N Charlotte
Ready to become a carpool master? Then come visit Toyota of N Charlotte! We can get your vehicle passenger ready and get you on the road to your destination with a thorough interior cleaning and a routine auto service check. Give us a call at (704) 659 – 2025 today!