Prepping Your Car for Uber
Uber has become common in the North Charlotte area nowadays because of its timely convenience and its decent prices, so the demand for it is pretty high. Because of the high demand in Ubers, evidently an important factor in this whole thing would be to have more Uber drivers. The increase in Uber drivers have become popular because it's a good side hustle and you're able to work on your own schedule. If becoming a driver is something you're looking into, Toyota of North Charlotte has some guidelines for you to get your vehicle prepped for it!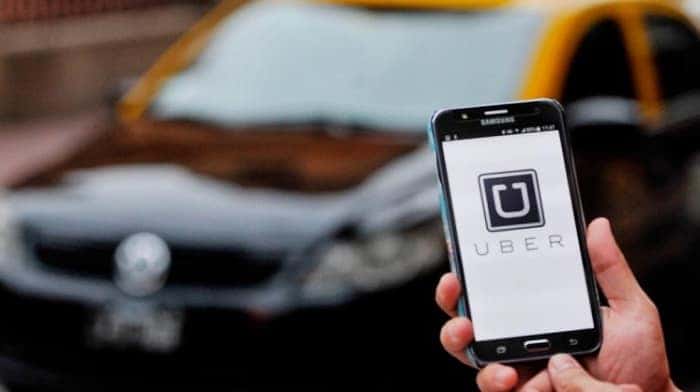 Detail your vehicle: Getting in a dirty or messy Uber makes the whole experience an unpleasant one. And let's face it, customers are very direct when it comes to their experience, so don't risk getting a bad review and schedule a car detailing at Toyota of North Charlotte. If you prefer to do the detailing yourself, no worries! Just make sure you wipe down all surfaces from dust, vacuum out all the dirt, and clean the glass till it's crystal clear. Also, place a trash can in the back available for your customers. Having a clean car is good for appearance, but it's also good for your health. You'll avoid getting sick from the dust that collects as well as from the constant movement within the car with customers coming in and out.
Schedule an auto service inspection: Being an Uber driver in North Charlotte means you're going to be putting a lot of miles in your car. So before hitting the road, make sure your vehicle is able to sustain its capacity. Come on down to North Charlotte's Toyota service techs so they could perform a car tune-up and look over it at its entirety. Oil changes, checking your battery, tire inspections, and checking your brake pads and brake system should be on the top of your priority when prepping your car. Having a reliable car makes your life easier.
Follow company protocol: Make sure you read the rules and regulations for Uber without leaving any details out. You want to make sure that you abide by any rules specific to the North Charlotte area, for instance, some cities require you to have a phone mount installed as opposed to having it in your hands. Also, have a charger handy for yourself as well as your customers. Other gear you could invest in is a sticker or magnet that identifies you being an Uber driver. Want to make sure you get 5-star ratings with every customer? Get tissues, trash bags, mints, or bottled water so they could be accessible to them.
With all the circulation going on in North Charlotte, becoming an Uber driver doesn't seem like a bad idea. Just make sure you do regular inspections so that both you and your customers are safe. Stop by Toyota of North Charlotte to get your free multi-point inspection done. We're located at 13429 Statesville Rd just off I-77 at exit 23!