Check Out the New Toyota Supra's New Looks
There's nothing better than customizing your ride. Apart from the fun of installing and seeing your custom parts go to work for your car, customizing your car is the one way to make it unique to you. There's no limit to what drivers will do their rides when it comes to installing accessories and seeing other drivers' creations is truly something to behold. What's even cooler is when your favorite auto maker (i.e. Toyota) produces their own spin on a customized ride. It's the pinnacle of cool when that auto maker customizes their coolest car, the new Toyota Supra. Toyota unveiled several new sub-models and design concepts during the Specialty Equipment Market Association (SEMA) show in Las Vegas. Toyota of North Charlotte is here with the latest in on these new Toyota Supra concepts and designs.
To give our readers some background information before we dive into these awesome rides, the SEMA show is hosted annually by the Specialty Equipment Market Association. This event showcases some of the best of the best when it comes to N Charlotte aftermarket auto accessories. Some vehicles makes will often showcase their own takes on aftermarket part design on their current lineup of vehicles.
New Toyota Supra Looks and Designs
Everyone knows that we (and just about everyone else) are obsessed with the N Charlotte new Toyota Supra. Its sleek lines and striking design along with powerful engineering make it one looker of a powerhouse. For this year's SEMA show, Toyota went all out by introducing many new concepts and designs for the Supra. Here are a few that we think you'll love the sound of: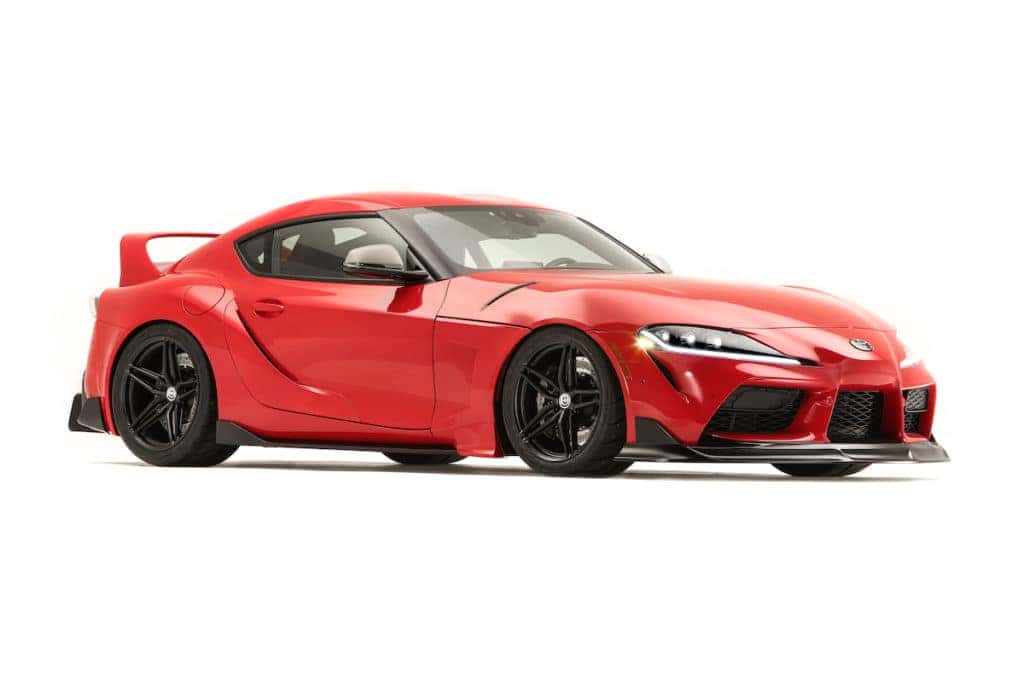 New Toyota Supra GR Heritage Edition
Reviving the Toyota Supra for the 2020 model year was an amazing decision by Toyota, especially with how large a fan base this car has. Many remember the legendary Supra from the 90s and this offshoot model intends to capture that same nostalgia. With a spoiler borrowed from the iconic MK4 Supra, functional engine vents, three-inch lower suspension, and over 500 horsepower under the hood.
Gazoo Racing Toyota Supra GT4
If you're wanting to take your N Charlotte new Toyota Supra on the race track, this next design model is definitely for you. With a gutted single seat interior, plastic windows, carbon door panels, 18-inch OZ racing wheels, and a huge rear wing spoiler, this thing is ready to pass the checkered flag any day of the week.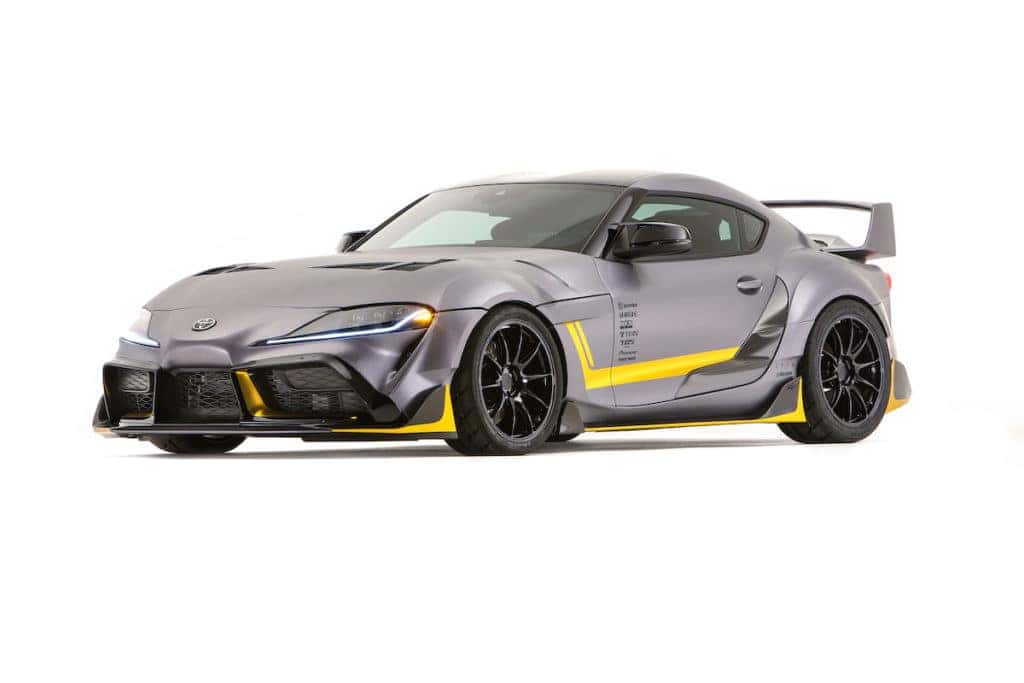 New Toyota Supra 3000GT
Drawing on more 90s inspiration from the 1994 TRD 3000GT Supra (sold only in Japan), this N Charlotte Toyota sportscar is all style and speed. It's wrapped in brushed silver, has large wheel-well flares, gold accents, a large rear wing spoiler, and it sits a half-inch lower than the stock Supra.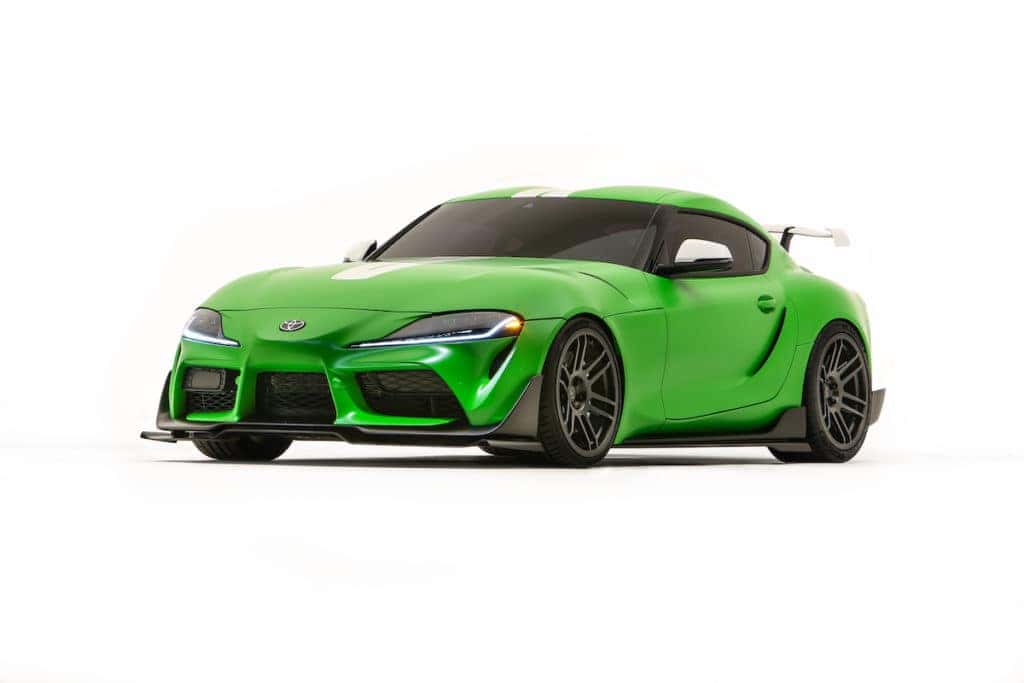 Wasabi
If your new Toyota Supra wasn't spicy enough for you, this one will deliver the kick you need. The N Charlotte Supra Wasabi concept is iconic first from it's striking green color and it only gets better from there. The side vents are molded right into the body for a seamless look, there's a rear-wing spoiler that makes this ride look truly epic, plus fighter jet styled exhaust, and forged aluminum wheels. This concept was designed in house and we hope it makes its way to our dealership!
Excited to see which new concepts we might get on our lot? Don't worry, you don't have to wait. You can shop the new Toyota Supra today at Toyota of North Charlotte! Check out our inventory online and in store at 13429 Statesville Road today!