Meet the unapologetic GR Supra Racing Concept
You've been asking for it, and Toyota delivered. The Toyota GR Supra Racing Concept was just introduced to the world at the Geneva Motor show. People are going wild over this legendary Toyota sports car and its possible return to the new Toyota lineup.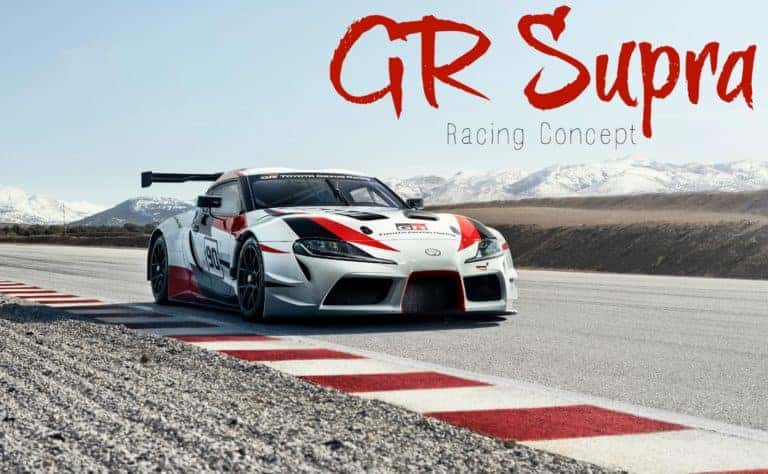 The Toyota Supra Concept is suited up!
When you hear Toyota Supra, you instantly think of one of N Charlottes most popular Toyota sports cars. Its performance and handling were something that set it apart from other vehicles on the road. This sporty Toyota near Charlottewas a car people loved to drive, which is why this vehicle has a loyal following of sport car aficionados. The Toyota Supra Concept perfectly expresses the "fun to drive" feeling that Toyota was looking for. Let's take a closer look at what the N Charlotte GR Supra Racing Concept is bringing to the table.
Sporty looks
The sporty look of the Toyota Supra is heightened even further in the Toyota GR Supra Racing Concept! It features a dramatic rear wing and louvered air inlets that don't only look cool, but also help to maximize its performance. Most of this Toyota concept's exterior body is made out of lightweight and durable materials including its rear wing, front splitter and rear diffuser, wide front and rear bumpers, and its door mirror housings. And both its windows and windscreen are made of plastic. These materials are used to make the vehicle lighter so it can use all its horsepower and reach its maximum speed. It's also equipped with BBS racing wheels and Michelin racing tries to keep it firmly planted on the ground when its making turns at high speeds.
Race-ready interior
The interior of this N Charlotte Toyota concept meets all the safety requirements you need to hit the track. A OMP driver's seat, safety harness, quick-release steering wheel, full roll cage, and fire extinguishers will keep the driver secure and protected if it was ever to get into a collision. Its racing display allows the driver to see how the vehicle is performing in real time and completes the interiors esthetic as a whole.
The Toyota Supra Racing Concept will be featured in an upcoming update in the Gran Turismo Sport video game. This update is currently scheduled to come out in April 2018.
A large "90" is featured on the doors of this Toyota concept vehicle and this may be a clue as to what's to come. This was the Supra's nickname and could be Toyota foreshadowing that this popular Toyota racecar could be making its way back into the current Toyota lineup.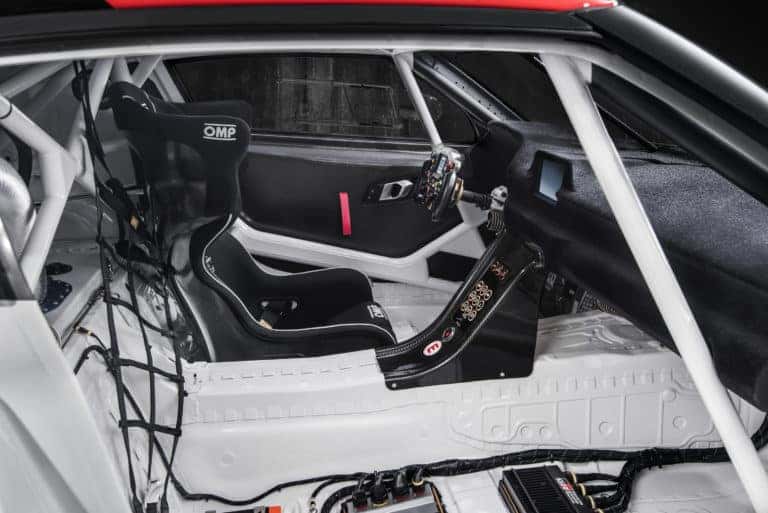 Toyota sports car near Charlotte
Hopefully, you will be seeing the Toyota Supra at our N Charlotte Toyota dealership within the next few years. But if you're looking for a sports car you can take home with you today, check out the new 2018 Toyota 86!
Want to learn more about the GR Supra Racing Concept? Or do you want to learn more about the original Toyota Supra? Then come into Toyota of North Charlotte today! We're located at 13429 Statesville Road in Huntersville.