Check out these driving tips for beginners
If you just got your learner's permit and ready to hit the road, driving can be a little intimidating. However, this task doesn't be as complicated as you think it is. At Toyota of N Charlotte, we've got you covered with a couple of driving tips that will help you—as a new driver—get over the stress that comes along with the rookie-ness.
Toyota of N Charlotte's Driving Tips for New Drivers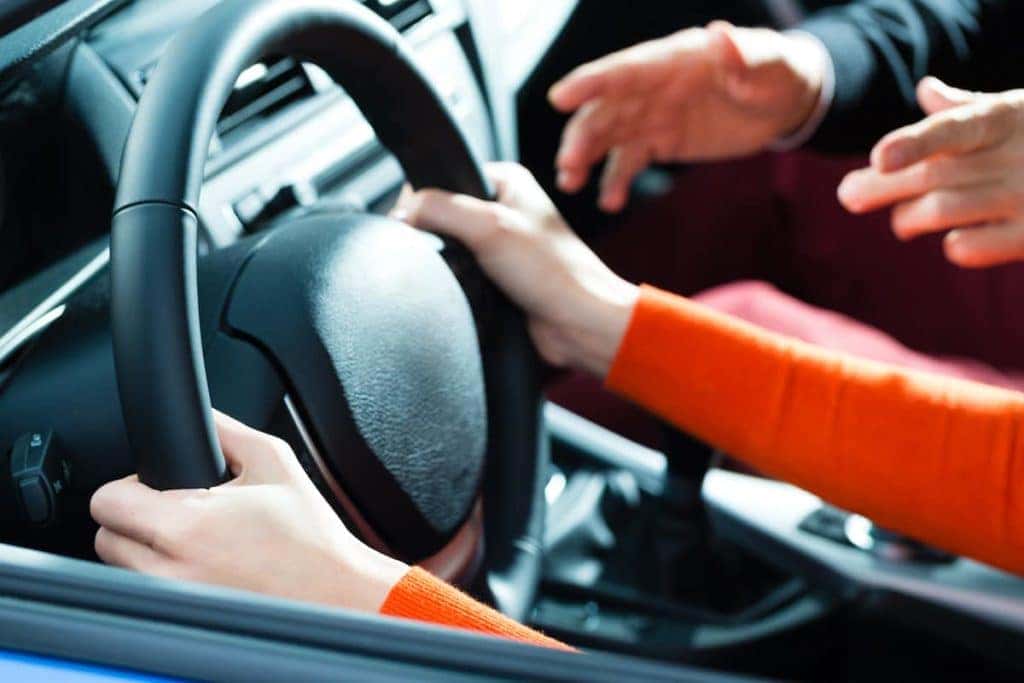 Besides the obvious put on your seatbelt and stop at a red light, there are a couple of tips that are often not put into practice, even by more experienced drivers. With this in mind, we have for you eight driving tips that will help make your commute better.
Tip#1: Learn the location of your tires
This sounds silly, of course you know where your tires are! But we actually mean where they are in relation to parking, turning etc. Learn the space your car takes up so that if you ever have to make a U-turn, you'll be able to tell if your car fits in that narrow lane, or if you'll hit the curb when you have to turn.
Tip #2: Adjust your mirrors before you drive
If you're a new driver, chances are, you'll be driving someone else's car till you're able to purchase your own (stop by Toyota of N Charlotte when the time comes!). Don't forget to adjust those mirrors! This includes the rear view mirror and side mirrors. You'll be able to see blind spots and avoid a terrible car accident.
Tip #3: Watch out for bigger vehicles
Another great driving tip to follow when you're stuck in traffic is to follow what the taller vehicle in front of you is doing. Keep an eye on how they're maneuvering, it'll help you navigate the road with more confidence.
Tip #4: Use night mode on your rear view mirror
If your N Charlotte vehicle has "night mode" available, we highly recommend using it! You can turn it on by pulling the lever on the bottom of the mirror at night so that that headlights behind you won't blind you.
Tip #5: Use your A/C, even during the winter
Pro driving tip, avoid a faulty A/C by turning it on regularly—regardless of the temperature outside. This will ensure it'll stay in good condition all year long and will work whenever you need it.
Tip #6: Mimic the defensive driving tip used by other cars around you
For instance, if the car next to you is slowing down, chances are, you're going to have to slow down too. This can be because they're letting a pedestrian cross or they're passing by a speed trap.
Tip #7: Don't drive through water quickly
This N Charlotte driving tip is very important because it can completely ruin you car. If there's no way you can avoid driving through the water, then do so slowly. The issue with going fast is that you lose control of your vehicle. You also don't know how deep the water is so you can risk damaging the electrical system.
Tip #8: Use your parking brake
Using it can remove the strain from your N Charlotte Toyota's actual brakes. This tip will help you save money in the long run!
For more tips for beginners, you can alway count on us! Call Toyota of N Charlotte with any questions you may have at (704)875-9199.