Driverless Vehicles TBA
As the years go by many people hope to witness legendary innovations during their lifetime. Thanks to Back to the Future II (1989), hover boards and flying cars were all the craze people were waiting for once 2015 hit. Flying cars may not be seen for another couple of decades, but self-driving cars are the vehicles of tomorrow. At Toyota of N. Charlotte, we take pride in the technology our vehicles have and always strive to make sure our customers receive the best of the best. A N. Charlotte Toyota self-driving car is in the talks but we are not entirely sure when it will make its arrival to our lot. In the meantime, we can just give you the inside scoop and hope that you'll be able to test drive one in the next couple of years.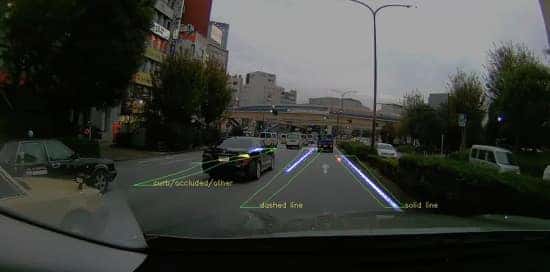 Self-driving car: The Future of America
Toyota has recently partnered up with CARMERA—a technology company—and will be focusing on high-definition dynamic maps for N. Charlotte Toyota self-driving cars. Toyota believes that their driverless car project can be accomplished in a year. They will however, have to be able to successfully develop the technology, reduce the cost of technology and software, and be able to be affordable and mass produced. In order to make all these goals possible, the TRI-AD (Toyota Research Institute Advanced Development) was created.
Toyota has established a 2020 release year for the N. Charlotte self-driving car. While this is great news, it'll unfortunately be some time before Toyota of N. Charlotte will welcome a self-driving car on the lot. In reality, the first vehicle to be released will be a Lexus model. This is due to the price of technology being incorporated as well as the timeliness of the release. Until the technology can be reproduced in a more cost-effective way, it'll be limited to higher end Lexus vehicles.
In order to make the creation of this N. Charlotte vehicle possible, Toyota has made partnerships with several vital companies and players. $2.8 Billion has been invested in Toyota Group suppliers Aisin Seiki and Denso for the software creation. In addition, CARMERA is currently working on a proof-of-concept project for HD maps of urban and surface roads. These maps are what will be used as part of the navigation software in the N. Charlotte Toyota self-driving cars that will actively chart routes and react to different obstacles and changing traffic patterns. Tests are also being conducted in largely populated urban cities like New York City and Downtown Tokyo to collect data in regard to statistics like pedestrian density, construction projects, etc.
It'll be a while till you see a self-driving car arrive the lot, but in the meantime you can still lease or purchase vehicles with advanced technology in the models we have today! Take a look at our inventory online or call 704-875-9199 for our current Toyota Specials. You will definitely find something that fits your style. Toyota of N. Charlotte is located at 13429 Statesville Rd just off I-77 in Huntersville.