Driving in Traffic: Safety Tips
When it comes to getting out on the big highway, nothing is worse than driving in traffic. Whether it's caused by a car accident, construction, or your typical rush hour traffic, it can be super dangerous. That's why you have to try your hardest to stay safe on the road. At Toyota of N Charlotte, we know all of the safety tips to take if this happens to you.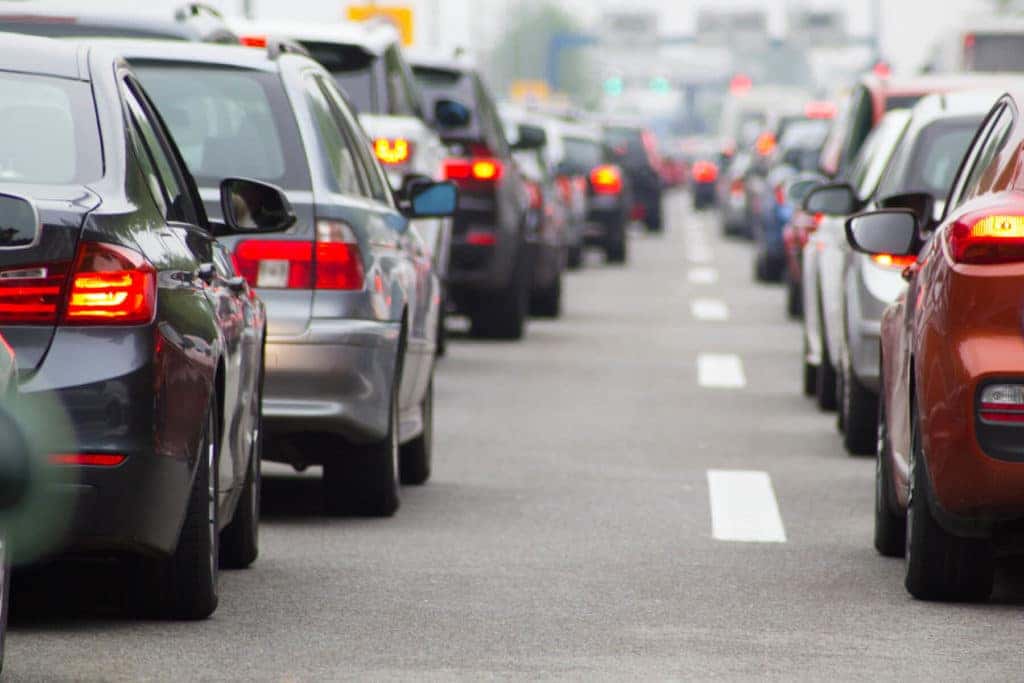 7 Tips for Driving in Traffic
Tip #1 Slow Down
When there are more cars on the road, it's natural to slow down and sharpen your focus more. However, you might be tempted to drive faster if your lane is moving more than others, but absolutely do not do this. This is typically temporary, so don't fall into the trap.
Tip #2 Don't Weave
Also, if you're driving in traffic, be sure not to weave in and out of the cars on the road. At Toyota of N Charlotte, we suggest trying to stay in the lane that you're in unless it's necessary to change lanes.
Tip #3 Use Your Signal 
Another Charlotte Toyota safety tip when driving in traffic is to use your turn signal. This little light helps others know when you're going to get into another lane. This light helps keep you and the other drivers around you safe.
Tip #4 Plan Ahead
Also, you should plan ahead before heading out. You never know when you'll end up driving in traffic. Toyota of N Charlotte recommends checking for inclement weather, construction, events, and driving during a specific time of the day.
Tip #5 Remove Distractions
One of the most obvious Charlotte Toyota safe driving tips is to remove distractions. But, this is super important, because you're able to focus more on the road. And, when you're stuck driving in traffic, taking your eyes off the road for one second can result in a Charlotte Toyota car accident.
Tip #6 Know Distances
When driving in traffic, it's best to keep at least three seconds between you and the other driver in front of you. Also, keep your eyes peeled for the other driver's brake lights so that you'll have enough time to slow down.
Tip #7 Stay Calm
Also, you should try to stay as calm as possible. If you have a problem staying calm in traffic, then listen to music, play an audiobook you like, listen to a spooky podcast, or take a couple of deep breaths. Just remember, if you're feeling stressed, then other people around you on the road probably are, too.
Visit Toyota of N Charlotte! 
If you need more Charlotte Toyota safety tips for driving in traffic, then stop by our dealership! We have the best auto service technicians to help you out with anything you'll need. Just book an appointment at (704) 875-9199! We're open seven days a week at 13429 Statesville Road! Just take exit 23 off I-77 in Huntersville. We look forward to helping you today!