Driving on the beach: What you need to know before and after
Summer is in the air and beach trips aren't far off. This is the best time of the year to hit the sand and soak in the sun and salt air, but it's also important that if you're taking your car to the shore you prep it beforehand and take care of it afterward. (We know, we know – car care is always on our minds and we do not apologize.) We got a list of tips for both from our Charlotte car care specialists so you can make the most of the sea and sand all summer long AND keep your ride in the best shape possible.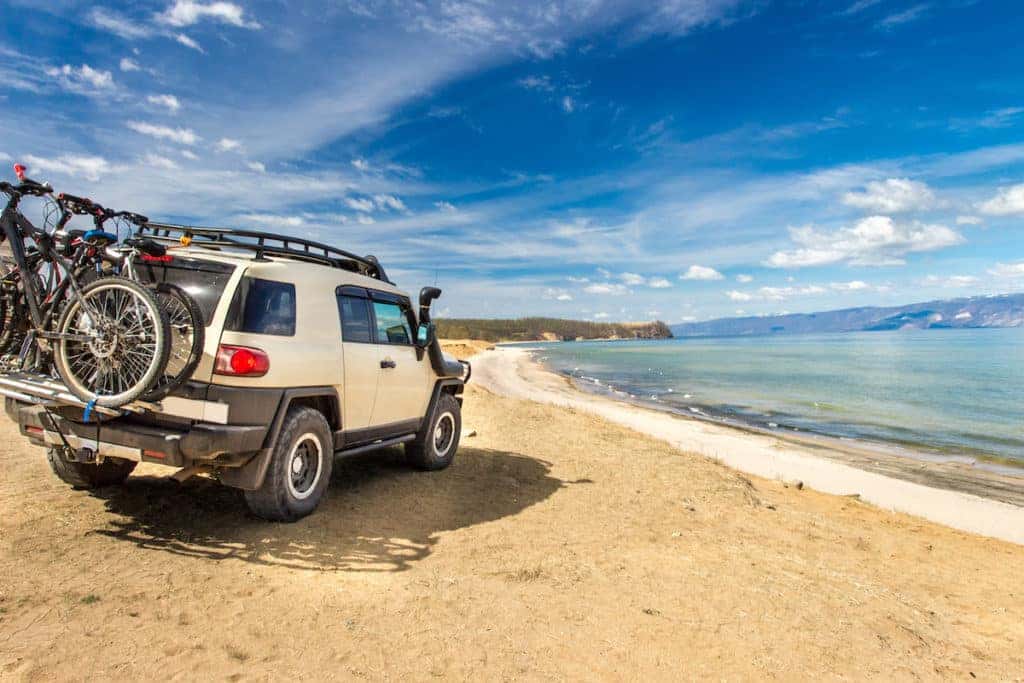 Tips to help you prep for driving on the beach
Here's what you should know before driving on the beach.
Air down your tires a little as you get close to your beach destination. Driving on the sand can be tricky and if your tires are slightly underinflated, they have more surface area and are a lot less likely to sink down into the sand, leaving you stuck.
Wash and wax your car. It may seem weird to do this BEFORE a trip to the beach, but trust us on this one. A coat of quality wax will help cut the UV rays hitting your car that can cause fading and other paint damage. Additionally, salt + moisture = rust and wax will act as a barrier between the metal of your car and the salt air/saltwater around you.
Throw up a sunshade. It's bright and extremely hot on the beach, and a sunshade will protect your car's interior as well as keep the cabin cooler for when you're ready to head home.
Bring a gallon of water to rinse everyone's feet so they don't track a ton of sand in the car at the end of the day.
What you need to do after driving on the beach
You're packed up, sunburnt, and ready to head home – here are a few tips for after driving on the beach.
Air up your tires when you leave. Driving on underinflated tires is not only dangerous but also causes your fuel efficiency to drop.
Detail your car (yes, again) as soon as you can. As noted, saltwater and salt air are bad for your vehicle because they can cause rusting on the metal parts. Rinse your car thoroughly as soon as you can, and don't forget to get underneath and get all of the undercarriage, wheels, and mudflaps if applicable. Make sure you do a good rinse before you start scrubbing with soap, too – if there's still sand on your car and you start scrubbing away, the sand can cause whirls and small scratches.
Vacuum out the interior. Sand is abrasive and can really do a number on your car's seats and interior, especially if you have leather or SofTex. Wipe and vacuum everything before you hit the road again.
Whether you have questions about car care after driving on the beach or need to shop car detailing supplies, we can help! Call us today at (704) 659-2025.