Electric Cars vs. Hybrids vs. Plug-In Hybrids
If you're shopping for a green car but are unsure where to start, then we get it. It can be confusing and time-consuming with so many options on the market. Between eco-friendly and fuel-efficient N Charlotte Toyota's, it can be hard to choose. But, we're here to make it a little bit easier for you when you're shopping for electric cars. Today, we'll break down the difference between N Charlotte Toyota electric cars, hybrids, and plug-in hybrids. What a mouthful, right?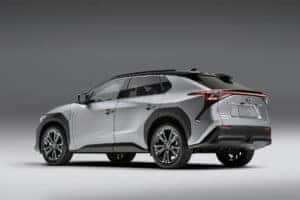 What is a Hybrid?
You've probably heard all about N Charlotte Toyota hybrid cars at this point. Toyota hybrids are known for their clean performance and fuel efficiency. Also, the Toyota Prius was the very first hybrid in 1997 and is still in production today. So, hybrid cars are fueled by gasoline, but they don't rely solely on this to power them. What else makes them run, you might ask?
They have electric motors that work with the gasoline engine to power up the car, and the two of them switch off (and sometimes work together) to get the best fuel efficiency.
Toyota hybrid batteries are charged by the electric motors by regenerative braking.
Pros
You can drive long distances without having to charge your car.
They're not as expensive anymore.
What is a Plug-In Hybrid?
A Charlotte Toyota plug-in hybrid is also powered by gasoline, like a hybrid car. But, it has a much larger battery that can be plugged in to charge. A plug-in hybrid relies on electric power more than gasoline. Basically, it's an electric car that is powered by gasoline only when necessary (or if you forget to charge up your Toyota Prius Prime or RAV4 Prime.
Pros
These offer the best of both worlds.
They have a safety backup of gasoline if your car runs out of its charge.
What is an Electric Car? 
A N Charlotte Toyota electric car relies only on a battery that powers up the car. And, there isn't any gasoline as a backup if you run out of a charge. The only way to get moving again is to plug your car in and charge it up. Be sure not to forget to leave your house on a full charge!
Pros
An electric car has zero emissions.
These cars also have fewer car maintenance costs.
And, an electric car is cheaper due to running on electricity (no gas).
Stop by Toyota of N Charlotte! 
So, which of these N Charlotte Toyota's are for you? If you want to purchase a N Charlotte Toyota electric car, then stop by our dealership today! You can test-drive our hybrids, plug-in hybrids, and soon-to-be an EV here! Just book an appointment at (704) 875-9199. We're open seven days a week at 13429 Statesville Road! Just take exit 23 off I-77 in Huntersville. We look forward to helping you today!