Essential items to keep in your glove box
Your glove box is so handy and stores just about everything but gloves in your N Charlotte Toyota vehicle. Old receipts, condiments from the drive through, and your long-lost hair brush are all quintessential items to keep on hand, but your N Charlotte Toyota's glove box can be used more effectively to store items that will come in handy during your commutes and in the event of an emergency. If you're not sure of what to keep in this handy container have no fear! Toyota of N Charlotte is here with a guide on what you should keep in your vehicle's glove box, so you can be prepared for anything!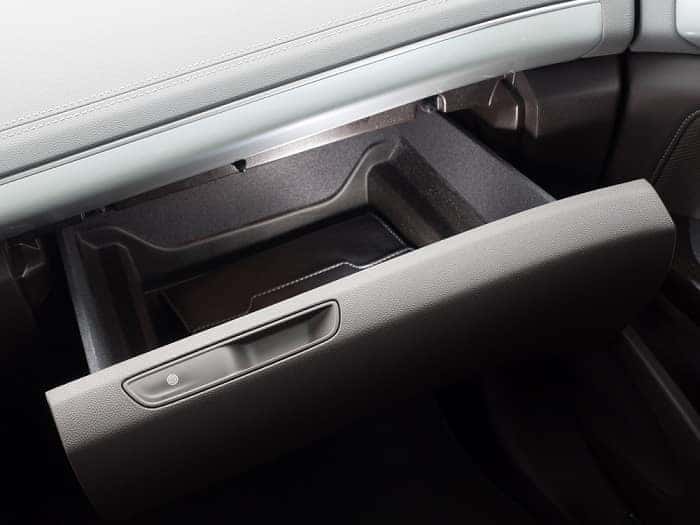 Pen and a notepad: Having writing materials in your vehicle be helpful if you need to write down someone's information after an accident or emergency. Plus, you never know when you'll need to write down something important while in the driver's seat.
Owner's manual: Your N Charlotte Toyota owner's manual is an essential tool to keep in your glove box. This document is a complete list of pertinent info about your car all in one place. It tells you what the symbols and lights on your dash mean, how much oil to put in your tank, the appropriate replacement tire size, and how to best care for your vehicle.
Medical ID: As drivers, we never think an accident will happen to us and then it does. Having your general medical information in writing will make it easier for emergency services to treat you if you can't communicate this information yourself. If you drive with others frequently, like your children, friends, or significant other, it's also helpful to have copies of their medical information.
Proof of car insurance: By law, drivers in N Charlotte are required to have proof of a car insurance policy or financial responsibility over one. If an accident were to occur during your commute, you'll likely want to file an insurance claim and having proof of your policy on hand will help the process go more smoothly.
Emergency contact list: While you most likely have a list of emergency contacts in your phone, a written copy in your glove box will come in handy if your phone can't be accessed. Our expert auto service team also recommends keeping a copy of this list in your wallet or purse, just in case!
Additional supplies for your glove box
While your glove compartment should be packed with essential items, you could also benefit from including some extra supplies and tools, just in case! Some convenience items include:
A lint roller
Grocery bags
Napkins
Hand sanitizer
Tissues
A flashlight
Ready to get organized? Visit Toyota of N Charlotte today! We have a great selection or organizational tools for your glove box and our auto service experts would be happy to help if you have any questions. Visit us seven days a week at 13429 Statesville Road!