Toyota increases efforts for zero-emission heavy-duty trucks
Without heavy-duty truck drivers delivering goods and supplies throughout the U.S., who knows what we'd do! While essential, trucking generates a significant amount of harmful emissions due to diesel fuel burning and long commuting. Toyota's solution to this problem? Finding a way to use renewable fuel and cut back on emissions while still maintaining power and towing capacity. Recently introduced by Toyota, hydrogen fuel cell electric heavy-duty trucks known as Project Portal and Beta aim to be the answer to the automotive and trucking industry's emissions issue. Toyota of North Charlotte is here with all the details and how this technology may be here sooner than we think.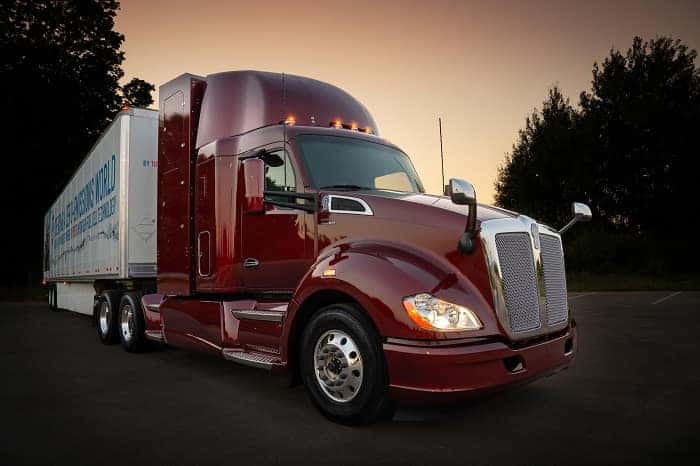 Hydrogen fuel cell power in heavy-duty trucks
To achieve zero emissions all while retaining power in these N Charlotte semi-trucks, Toyota equipped Project Portal and Beta with hydrogen fuel cell electric engines. This technology is currently being used in the Toyota Mirai and operates similarly to a gasoline burning engine without harmful emissions. The initial Project Portal N Charlotte heavy-duty truck was able to put out 670 horsepower or more with 1,325 lb./ft. of torque. It had a weight rating of 80,000 pounds and was able to range about 200 miles. The engineering used on this N Charlotte Toyota truck used hydrogen fuel cell stacks combined with a 12-kWh battery. After nearly 10,000 miles logged in testing around the Ports of Long Beach and Los Angeles, Toyota has now taken their zero-emissions goal a step forward with the development of the Project Portal 2.0, or Beta.
Beta expands on the capability of the N Charlotte Project Portal heavy-duty truck by increasing the cruising range while still maintaining torque and horsepower. This new test model also comes equipped with a sleeper cab and added cabin space without increasing the size of the wheelbase. Through testing and trial and error, Toyota has been able to apply their hydrogen fuel cell technology to something as large as a heavy-duty truck without using additional technology that could cause result in harmful emissions.
N Charlotte Toyota hydrogen fuel cell technology works by using hydrogen as a fuel source. Engines that use this technology work like gasoline ones do, you even fill up on hydrogen at a fuel pump! Hydrogen reacts with oxygen and the result is power to your vehicle and water emitting from the tail-pipe. While the Project Portal and Beta use an accessory electric battery for additional power, models like the Toyota Mirai don't need one and operate strictly with hydrogen fuel. Hydrogen fuel cell N Charlotte Toyota vehicles are more efficient than traditional combustion engines and, as a result, can travel farther and maintain double the fuel economy.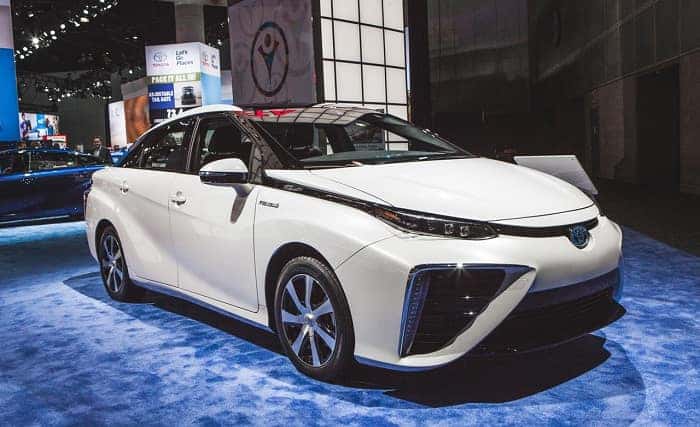 Shop fuel efficient technology at Toyota of North Charlotte
While Toyota heavy-duty trucks with hydrogen fuel cell technology are still being tested, why not try minimizing your carbon footprint with a fuel-efficient ride? Toyota of North Charlotte has a large inventory of hybrid vehicles that use less gasoline and are great for the environment! Come check them out at 13429 Statesville Road, exit 23 off I-77 in Huntersville!