How to take care of your car tires
Taking care of your Charlotte Toyota car tires is super important to maintain the health of your vehicle. Investing in your tires will save you more money down the road. And, you won't have to worry about an unexpected flat tire! We've got the best tips for you to keep your tires in pristine condition! Let's dive in!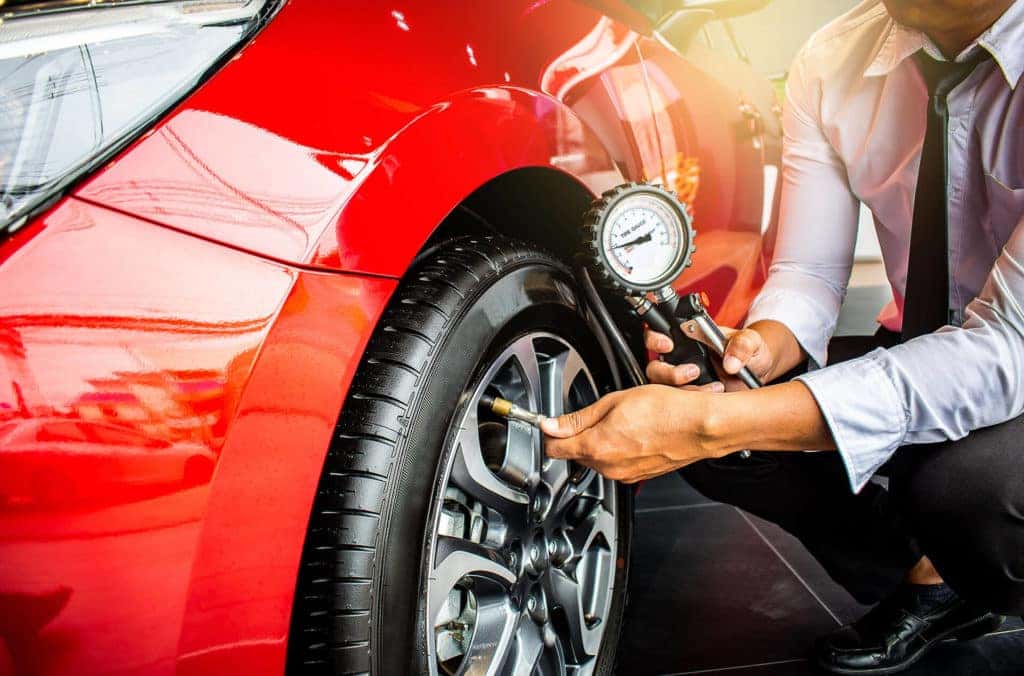 Car tire 101
It's super important to have a tire rotation once or twice a year. This is going to prevent uneven wear and tear on your Charlotte Toyota tire tread. Next time you have a Charlotte Toyota oil change, then go ahead and have our auto service technicians rotate your tires for you. It won't take a long time and it'll make your morning commute super safe! If you have some extra time, then go ahead and see if you need an alignment, too! 
It's good practice to keep enough air in your Charlotte Toyota car tires. You can check your air pressure for free at certain gas stations. If your tires are too low, then this can make it harder to drive on wet or icy roads. You can find out what is the appropriate air pressure for your tire in your car manual. 
If you're left feeling confused about when you need to change your Charlotte Toyota car tires, then you're not alone! That's why you can perform the quarter test on your tread. Take the quarter and insert it headfirst into the tread. If you can see all of George Washington's head, then you'll need your car tires replaced soon. 
During your Charlotte Toyota car maintenance check, you should inspect your car tires. Make sure that there aren't any cords hanging out and that you don't have a flat tire! If you drive on a flat tire it can cause more damage later on. 
It's also good practice to watch your speed and to drive at the posted speed limit. If you're living in the fast lane, then this can actually cause your tires to wear at a faster rate! We know you want to save money for some new clothes, so go ahead and save yourself some money! 
Toyota of N Charlotte always recommends having a spare tire. If you're in a hurry or happen to have a flat in the middle of the night, then you'll be able to get to your final destination. Just be sure that you learn how to change your car tire before heading out. This is a super useful task to learn. 
Come to Toyota of N Charlotte!
If you need to book an auto service today, then just book an appointment with our auto service technicians! We're open seven days a week at 13429 Statesville Road! Take exit 23 off I-77 in Huntersville. You can also call (704) 659-2025! We look forward to helping you out with your Toyota car.