Hurricane Florence Preparedness
North Charlotte being located on the east coast makes it unfortunate to have to go through severe weather, even if it's just a tropical storm. For the past decades, many individuals have suffered through the collateral damage caused by hurricanes. Floods may have caused car damage, trees or light posts may have fallen on your parked cars; whichever the case, it's too much of a hassle being on the line with your insurance company trying to find a solution to the damages. At Toyota of North Charlotte, we agree that having to go through these problems are unlucky. But the best one could to is prepare for it ahead of time. According to forecasts, Hurricane Florence will be visiting the Carolinas as a category 3. Here at Toyota of North Charlotte, we would like to extend our knowledge to our customers by telling them ways to prepare for the upcoming Hurricane Florence.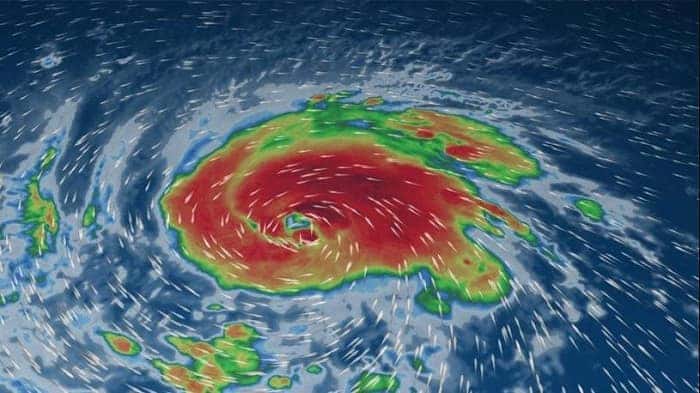 GAS: It's strange how resources are taken for granted until a hurricane pays a visit to North Charlotte. Gas is one of those resources, and we urge you to fill up your tank as soon as possible. The way you have to think of this situation is that you're amongst hundreds of other people in the same predicament as you, so if you need gas, they also need gas. Unfortunately it comes to a point where a resource once taken for granted, becomes scarce in the North Charlotte area. We even advise to fill two portable gas tanks as well.
Make sure tires have air: Having a well prepared vehicle gives you more opportunity to evacuate in the event of a hurricane. Therefore, make sure you have sufficient air in your car tires just in case you need to leave. The last thing you need is a popped tire, and still staying in the area that's going to be affected by the hurricane. For those of you who stay in North Charlotte and its vicinity, the best place to evacuate as of now is to go west, because the hurricane is hitting east. Of course always double check with your local news to see if there are any updates with the direction it's hitting.
Park safe and smart: If your local news outlets are not suggesting to evacuate from the North Charlotte area, then make sure your car is parked safely in a smart space. By smart meaning, don't park it near trees, or next to a light post that could potentially fall due to the harsh winds. Check to see if a local parking garage from a university or a mall is taking in cars.
Take out valuables from your car: Legal documents such as car registrations, insurance papers, etc. should be taken out of your car immediately and stored in a safe place along with your other important documents. In addition to documents, any other valuables like cash or anything else should stay with you until you know for a fact that you will be getting in the car.
These are just a few tips from us here in Toyota of North Charlotte. Please prepare for Hurricane Florence as soon as possible, and stay safe.