Info on the New Toyota GR Yaris
A new Toyota is on its way and at Toyota of N Charlotte, we are eager to learn more details. As you know, dating back since 2017, a new GR concept vehicle has been in the works, and we're not just talking about the Toyota Supra. Believe it or not, there will be a new Toyota GR Yaris. If you didn't already know, hatchbacks actually make decent racing vehicles. Even though we have the Toyota Corolla Hatchback in the lineup, but this new Toyota definitely has us fascinated daydreaming about checkered flags and finish lines. Toyota of N Charlotte doesn't have too much information on the vehicle, but the information we do have we will definitely share!
Take a look at Toyota of N Charlotte's latest updates on the new Toyota GR Yaris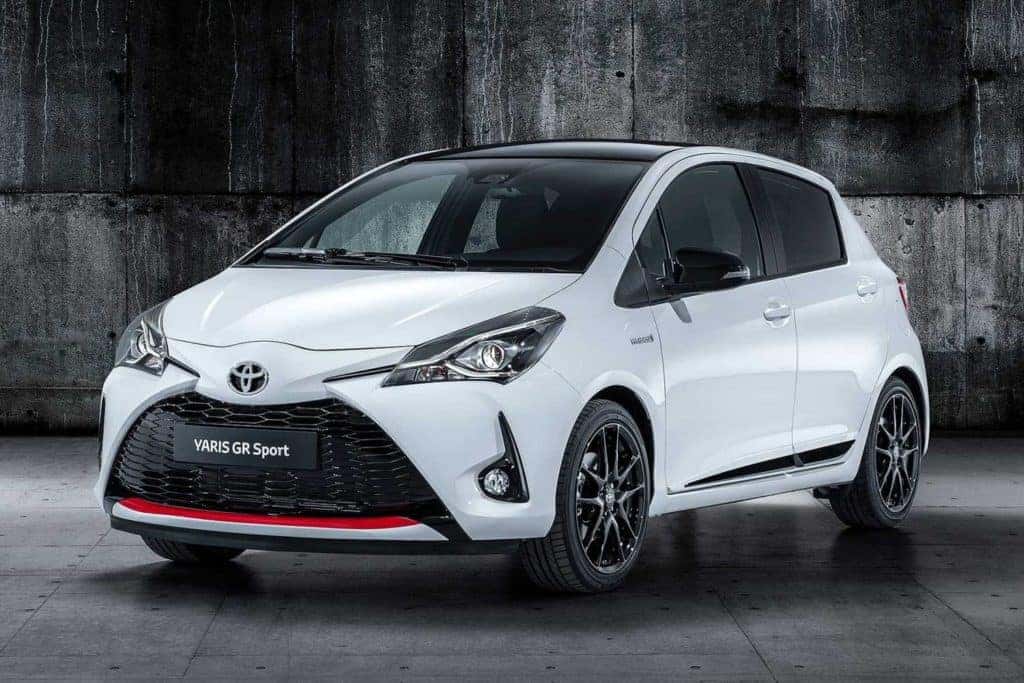 New Body Style
The GR concept on the Yaris will remove two doors from the traditional N Charlotte Toyota. It'll have a coupe/hot hatch design sporty-ing up the vibes on this new car. The front bumper excludes a more aggressive look, stance, and it compliments its powerful wheels. In addition, the roof-line slopes smooth into a rear spoiler and dual exhaust tips.
New Engineering Features
There are a lot of rumors and speculations regarding the engineering features, but here at Toyota of N Charlotte, we believe there's a lot of truth to these claims. According to our sources, the new N Charlotte GR Yaris will be powered by a turbocharged 4-cylinder gasoline engine with the opportunity of being paired with an all-wheel drive system. More rumored yet notable features include a manual gearbox, an intercooler water spray button, and a drifting-friendly handbrake. This system is used on a plethora of racing vehicles. It better regulates the temperature of the motor and increases output power. If the rumors are true, then the N Charlotte Toyota GR Yaris will have this function included as an OEM system.
New Interior Features
The interior will remain similar to its sedan counterpart, be there still could be changes between now and the official reveal date of this new Toyota. Nevertheless, so far changes to the interior that we do know about include new GR badging throughout the cabin, and button functions for some of the new engineering features listed above. We're still not sure if the interior will flex a sportier interior look in the future but no matter the outcome, we're sure we'll still love it!
We can't wait for the release date of this new Toyota, and even better to see it on our lot. We'll hopefully be able to share more information on this vehicle on January, but we will definitely keep you posted on any new updates. In the meantime, take a look at our current inventory and amazing selection of Toyota Yaris vehicles here at Toyota of N Charlotte. Shop online or in store. We're located at 13429 Statesville Rd just off I-77 at exit 23 in Huntersville.