Making Your Toyota Car More Comfortable
Every Toyota model is designed to be comfortable and cozy to every driver that gets behind the wheel. They include a plethora of features that make adjusting seats easy, cooling the cabin a breeze, and everything within reach for your convenience. Driving a Toyota car is comfortable, but for many people there's always room for improvement. After all, your back and legs probably feel funky after a long drive, maybe your driver's seat isn't necessarily comfortable enough for a nap, or maybe you feel the cabin's a little stuffy air-wise.
Whatever your chief concern is, Toyota of North Charlotte is here with some simple ways you can improve your overall comfort in your Toyota car.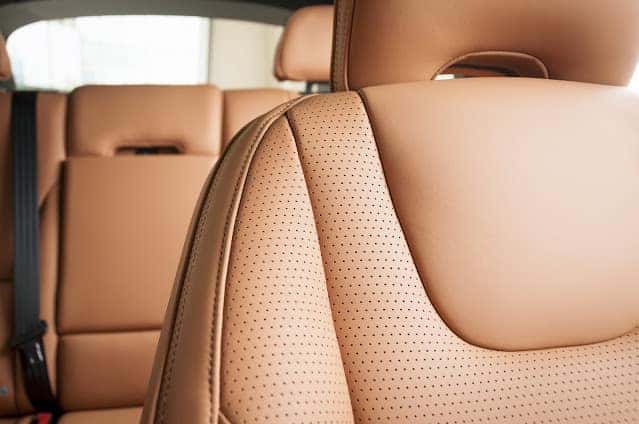 Easy Things for Maximum Comfort
Making your commute and Toyota car more comfortable is easy and requires little time and effort on your part. Check out these simple ways to make your ride cozier:
Keep the Air Filtered
Driving at high speeds with the windows down in your North Charlotte car can be quite annoying and chaotic. More than likely you're going to be driving around with the windows up and that means the air you're breathing is filtered and funneled into the cabin from the outside. Smells and odors are a big cause for discomfort and if you've been experiencing smells that are out of the ordinary then the first place you should steer your attention to is the cabin filter. This auto part cleans the air entering your cabin and it getting clogged means it's doing its job. But, that means you should consider replacing it soon to keep the air around you fresh.
Time for a Driver's Seat Adjustment
While Toyota car seats are designed to be comfortable, oftentimes they can cause soreness in the back, neck, and legs. Before you purchase an aftermarket North Charlotte lumbar cushion, try to change a few things with the seats. Some tips you should consider while adjusting: your legs should feel relaxed without being stretched, your feet should reach the pedals without having to be overextended, your thighs should feel evenly supported with the backs of your knees not rubbing on the seat, your chin should be level with the top of the steering wheel, and your hips should sit as high as your knees.
Use Comfort Enhancing Accessories
Certain Toyota car models come equipped with pre-installed comfort accessories like lumbar support and so on. However, those are mostly reserved for luxury models and don't come on most vehicles. To solve this issue and provide you with extra comfort, you can purchase an aftermarket accessory to help! We at Toyota of North Charlotte recommend using a lumbar support pad, seat cushion, and steering wheel cover.
Remember to Take a Break on Long Drives
Long trips and the large amount of time spent in one position in the driver's seat is what leads to most discomfort when behind the wheel. To help this issue, make sure to take breaks every 2 hours or so during your trip. This will have you feeling more comfortable and refreshed by the time you arrive to your destination.
Looking for more tips? Toyota of North Charlotte is here to help! Visit us at 13429 Statesville Road or chat with us online.