Must have car accessories for tailgating
Summer is over and fall is in full action. Get ready for the change of leaves and football! Get ready for those delicious ribs on the barbecue, a good game of beer pong, and watching their favorite team in action. Of course, you'll need the best Charlotte Toyota car accessories to ensure you have the best time with your old pals and family. You're in luck! Toyota of N Charlotte has everything to make your Toyota of choice ready for take-off!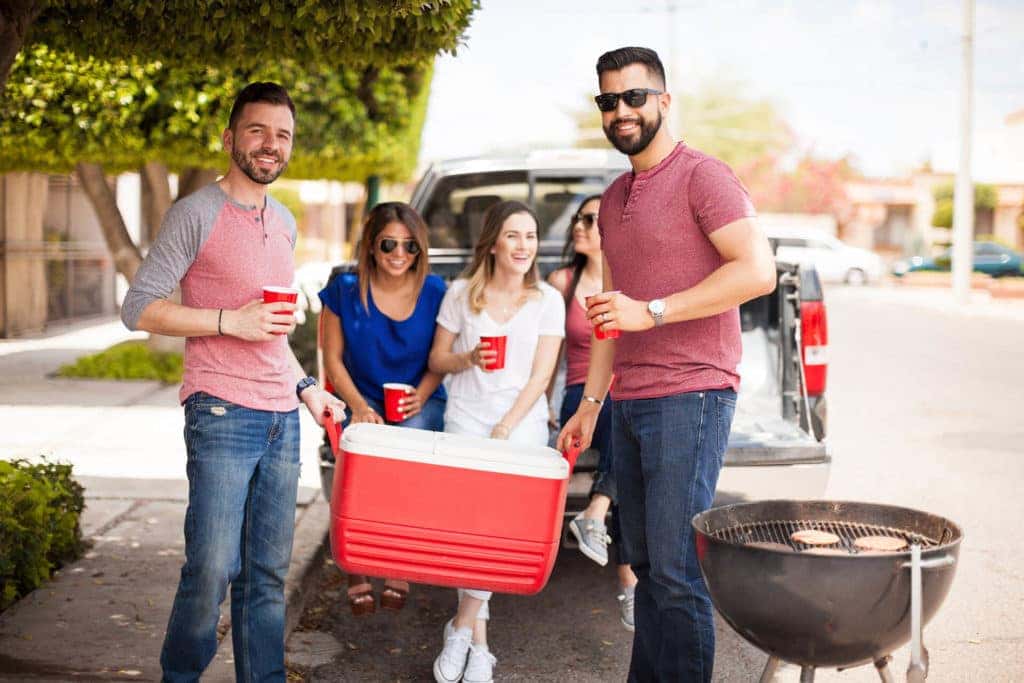 Must have car accessories 
If you don't already have a hitch on your Toyota, then you'll want to purchase one from our auto parts store. Our Charlotte Toyota auto service technicians can make sure you get the best one for your car that can lug the weight that you need it to do. 
If you have to travel to go have fun over the weekend at a football game, then a cargo carrier will be a super useful car accessory for you. You can stay organized while you prepare your Toyota car for your weekend trip and make sure you have everything on your list. A win-win! 
While you're setting up your party gear for the football game, you'll want to visit our Charlotte Toyota auto parts store for some speakers! Be sure to purchase wireless ones. This will be less for you to worry about while you're having a grand old time. 
Another great Charlotte Toyota car accessory are cargo mats. When you're eating that yummy burger in your car and accidentally spill, then all you have to do is shake the mat out and place it back in your car. Easy peasy! 
Your tailgating car accessory kit isn't complete without a power inverter. This handy dandy device turns direct currents into alternating currents. This means you can charge your electronic devices from your car battery. You could even plug a TV into this Charlotte Toyota power inverter! 
If you have a Toyota truck, then you'll definitely want a bed cover. This is a great car accessory that covers the uncomfortable part of your truck and places a nice liner in its place. Throw on some sheets and blankets and you're good to go, ya'll! 
Another Charlotte Toyota car accessory that's a must-have are bungee cords. These little cords are going to hold everything together when traveling from your house to your favorite tailgate spot. You can honestly never have enough of these! 
Ready to shop at Toyota of N Charlotte? 
If you're ready to shop car accessories with us, then stop by our Toyota auto parts store! We've got the best auto service technicians to help you find everything that you need for your next football game. Just book an appointment at 13429 Statesville Road! We're located off exit 23 off I-77 in Huntersville! We look forward to helping you!