New Electric Vehicle Alert!
The future is here and we have to make the most out of it—specifically by taking action to go green, an initiative Toyota has been doing since 1997 when the Prius first came out. Although the Toyota Prius isn't  fully electric, it is the pioneer of the electric vehicle world which opened doors for vehicles like the RAV4 EV. This N. Charlotte Toyota was the last fully electric vehicle and it was produced till 2014. It got a 113-mile range, an MPGe range of 78 in the city and 74 on the highway. Powered on solely on a rechargeable lithium-ion battery, it's clear that electric vehicles have come a long way and here at Toyota of N. Charlotte, we're proud to be part of this innovation. With this in mind, word on the street is that there's a new production vehicle on its way and we ave the details on what you can expect to see from it.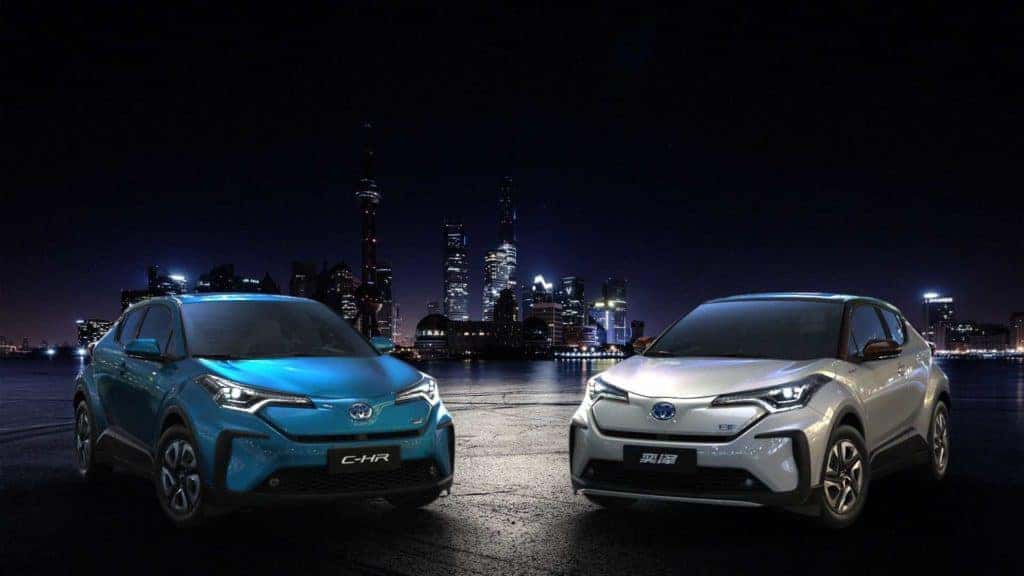 The rise in popularity of electric vehicles has been a thing since the Prius; it's become so popular that N. Charlotte Toyota is even able to offer other popular Toyota models as hybrids. This includes the RAV4, Corolla, Camry, Avalon, and the Highlander. The aforementioned vehicles use both internal combustions and electrically powered engineering components. This serves to power and propel themselves. The Toyota Mirai is another model that uses electric vehicle based components.
Hopefully in the near future, Toyota of N. Charlotte will be housing the latest electric vehicle Toyota has to offer!  It's a fully electric version of the C-HR—and it's set to be out in 2020. It's going to be introduced to the Chinese market first, along with an identical twin model called the IZOA. Whether it be all-wheel-drive or front wheel drive, it's expected to run on a fully electric drivetrain system. The mileage and drivetrain are unknown but we know that this N. Charlotte Toyota won't fail to impress us.
Even though the original C-HR isn't equipped with an all-wheel drivetrain, that doesn't mean that this new electric vehicle won't have it. Since the Toyota Prius features an AWDe drivetrain, there's a possibility that the electric C-HR will feature something similar. Toyota's new electric vehicle definitely has some mystery to it and more details on it will be revealed as 2019 comes close to an end. We are not sure when this vehicle will arrive our N. Charlotte lot, and even less in the U.S. Toyota but we welcome this new EV with open arms.
By 2020, Toyota aims to sell 5.5 million electrified vehicles—this doesn't only include fully electric vehicles; hybrids, plug-ins, electric, and hydrogen fuel-cell cars are all included. This is in effort to reduce CO2 emissions exponentially.
Feel you want to be part of the "go green" movement? Shop our hybrid cars today! Come visit Toyota of N. Charlotte today at 13429 Statesville Rd just off I-77 at exit 23 in Huntersville.