New Toyota Tundra. When and What to Expect
Oh, the Toyota Tundra. Toyota of North America's resident bad boy, the one that hauled a space shuttle, the ever gas guzzling giant that everyone is looking to for change. Luckily, we no longer have to hold our breath here at Toyota of North Charlotte. Yesterday brought some truly exciting news with the teaser reveal of the upcoming new Toyota truck. No longer do we have to resort to scouring the internet for rumors and speculation! Well, maybe not quite yet.
Toyota did only reveal a glimpse at the front bumper, so there's a lot left to the imagination. But, we still have some ideas and theories on what you can expect to see from this upcoming new Toyota truck. Check out the latest from Toyota of North Charlotte on the upcoming Toyota Tundra right here. Let's jump in!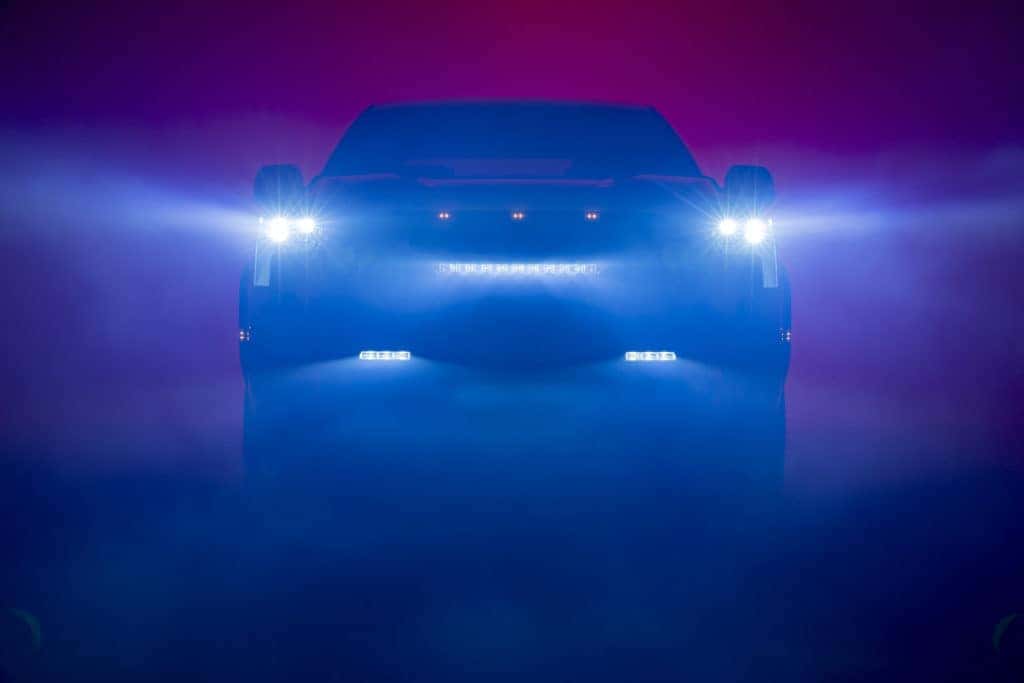 The Toyota Tundra is Set to Come Roaring Back
The teaser for the new Toyota Tundra was definitely exciting to see, but it left quite a few things up in the air as far as specifics go. Toyota loves to play the teasing game, but hopefully we won't be waiting too long for an official reveal (talking about you, bZ4X). Before we dive into the nitty gritty internet rumors on this one, let's start with what we know so far.
Here's What We Know
The North Charlotte Toyota Tundra will most definitely be sporting a new look and will be entering a new generation. The opposing "F" shaped headlights, mid-grille LED strip, and lower fog lamp strips suggest that lighting is going to be a big feature for this new truck. The front grille and entire end looks to be more aggressive and boxy when compared to previous model years as well. It's estimated that the Tundra could clock in with a dimensional width of up to 80 inches!
Toyota is planning on electrifying its new Toyota trucks in some capacity. We say in some capacity because Toyota has been less than forthcoming with their entire plan for electrifying North America. The main focus will be on continuing hybrid and plug-in hybrid production rather than diving straight into the EV game.
Because the Tundra is being teased and revealed now, we can likely expect it to be a 2022 model. As for when it will hit production and make its way to Toyota of North Charlotte, we're not sure.
And now, for what we think we know or don't actually know at all!
What We Think We Know
It's possible that the new Toyota Tundra will come equipped with a twin-turbo V6 engine or a type of hybrid drivetrain. A frequent critique of the current model Tundra was the lack of practical fuel efficiency due to the V8 engine under the hood. It's likely Toyota has taken note, but they did file patents for a supercharged V8 engine over a year ago. So, there's that.
It might make it to Toyota of North Charlotte before the year is up. But, with semiconductor chips still in short supply and Covid-19 cases still plaguing production plants, there might be a few hiccups and delays along the way.
We don't know about specific features and trim grades yet. It's likely that Toyota will brand some of their trim grades as "GR" or "TRD," but it could do anywhere until we see an official first announcement.
The new Toyota Tundra is coming soon, get ready! If you're ready to shop with us today, visit Toyota of North Charlotte at 13429 Statesville Road.