New Year's Events Near Charlotte
With Christmas just around the corner, it's time to start prepping for New Year's events near Charlotte! And, there are plenty of new year's events to choose from this holiday season. Let's see what you can get into this snowy season with a hot chocolate in hand.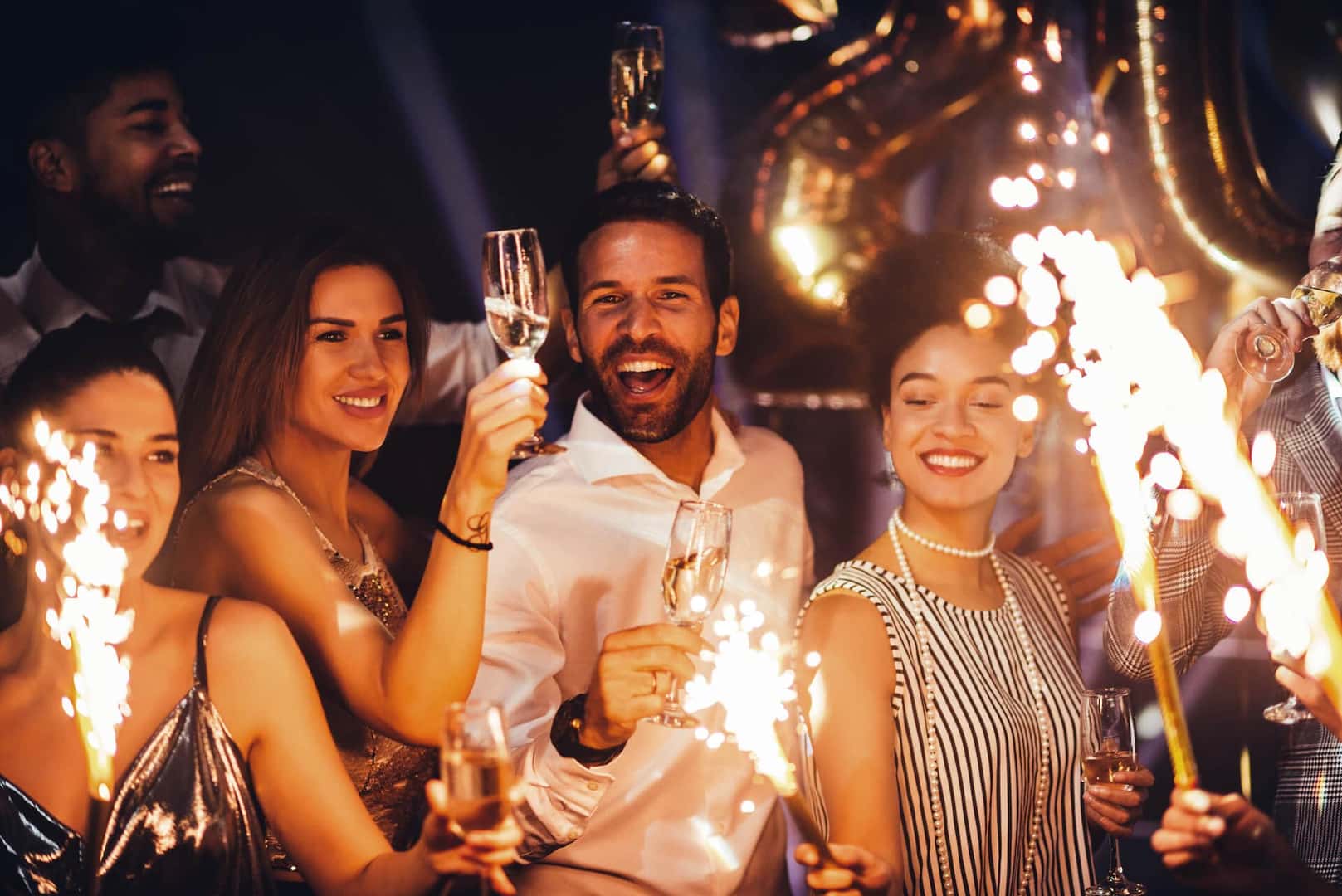 Top 5 New Year's Events Near You
2023 Charlotte New Year's Eve Party – Gatsby's House 
If you want to grab a glass of champagne while dressed in your hottest attire, then you won't want to miss this event! The theme is The Great Gatsby and is super upscale with beautiful decorations. This event is located at the Hilton Charlotte Uptown Hotel on December 31 starting at 8 p.m. Don't miss out!
Countdown at Canopy: A New Year's Eve Affair 
If you want to start the New Year off right with a countdown to remember, you won't want to miss this super fun event near Charlotte! There will be plenty of dancing, drinks, and tons of celebrating the New Year the right way with a live band! Ever heard of the Plair Band? Stop by 4905 Barclay Downs Drive on December 31 starting at 9 p.m.
If you prefer trying different cocktails while wearing your most shimmery dress with a super cute pair of boots, then don't miss out on this fun time! This is the biggest party of the year with premier bars and nightclubs for you to ring in the New Year. This will take place in Uptown Charlotte on December 31 starting as early as 4 p.m.
This is an all-black attire event, so be sure to wear your cutest little black dress with a cute pair of heels! You'll celebrate with elite local business owners and leaders inside the ballroom of Luxe Event Venue in Charlotte. Be sure to arrive early to get door prizes, raffles, giveaways, dancing, cocktails, bubbly, bottle service, chef table, butler service, cigar lounge, live band, DJ, and a coat check! If you want to stay on the fancy side, then you can even celebrate VIP-style. This event takes place on December 31 at 7 p.m. Be sure to have a designated driver or Uber!
NYE 2023 Red Carpet Affair 
Join this super classy event and take a stroll on the red carpet in your hottest dress and tux! Attire is formal and sneakers are optional so you can hit the dance floor and get your dance on! Get ready to dance the night away while ringing in 2023! This event is located at Charlotte Metro Event Center on December 31 starting at 9 p.m. Don't miss out on this event!
Stop by Toyota of N Charlotte! 
If you need to have car maintenance before heading out for these super fun events, then stop by our dealership! We're located at 13429 Statesville Road. Just take exit 23 off I-77 in Huntersville. We look forward to getting your ride back on the highway!