Round of Applause for the Toyota RAV4
The N Charlotte Toyota RAV4 was introduced in 1996, which caused the shift to crossovers. This Toyota SUV has been evolving for 25 years and has had some sweet upgrades along the way. There are five generations of this SUV, and it remains the leader in its class. There's even a brand new 2022 Toyota RAV4 that will offer a SE hybrid grade.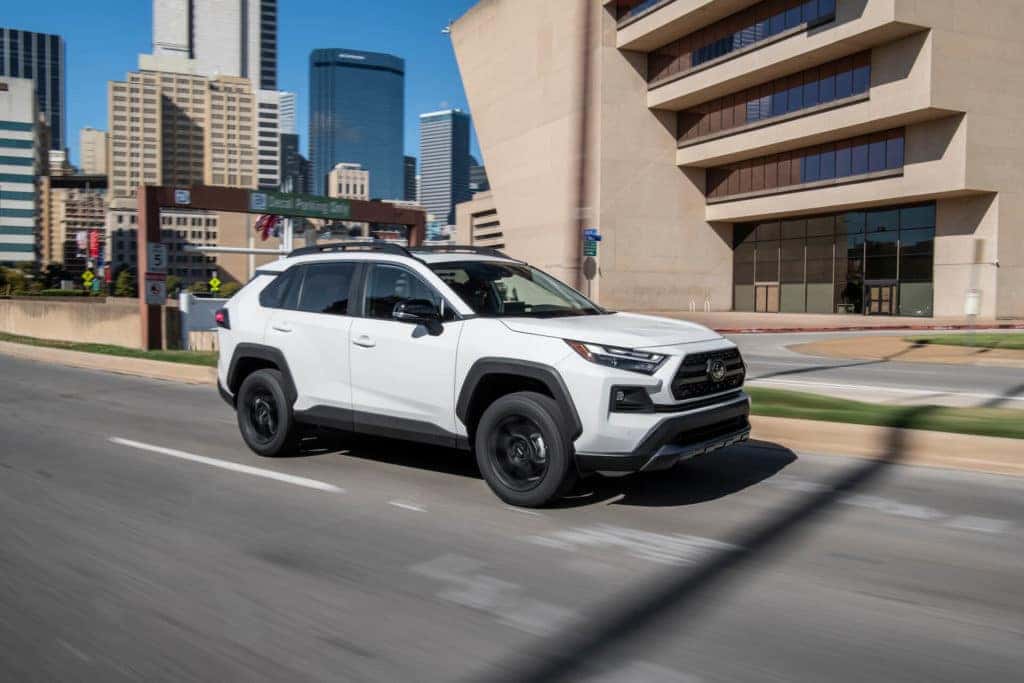 Toyota RAV4 Over the Years 
First Generation (1996-2000) 
This generation of the N Charlotte Toyota RAV4 is considered the category launcher. This SUV was first launched as a three-door and five-door model with 120-horsepower 2.0-liter four-cylinder engine. The more popular five-door model was 162 inches long on a 94.5- inch base, which made it only two feet short than the Toyota Camry at the time. And, the most shocking part of this SUV is that it had an MSRP of $17,000 (five-door model).
Second Generation (2000-2005)
The second-generation model offered more style, power, and room! This year, the N Charlotte Toyota SUV was only available as a five-door car. This model was sleeker, offered an L Package, and had a six-disc CD changer! This was a big move at the time! This time, the Toyota RAV4 gained 3 more inches and boasted 148-horsepower. However, the biggest news was the Variable Valve Timing with intelligence (VVT-i) that was under the hood.
Third Generation (2006-2012)
This year, the N Charlotte Toyota RAV4 had a huge growth spurt. The base grew by 10 inches, and the length get by 14 inches. This growth spurt allowed third-row seating in this SUV. Also, this SUV came in base, sport, and limited grades came equipped with a 2.4-liter four-cylinder engine with VVT-i. This bad boy delivered 166 horsepower.
Fourth Generation (2013-2018)
The fourth-generation N Charlotte Toyota RAV4 delivered a 2.5-liter four-cylinder engine with 176 horsepower paired with six-speed automatic transmission. This Toyota SUV had an EPA-estimated 25 MPG with all-wheel drive! Also, there were eight airbags and had a touch-screen multimedia system. And, the limited and platinum grades included Toyota Safety Sense.
Fifth Generation (2019-Present)
In 2019, the Toyota RAV4 became the widest it ever had been. This Toyota SUV came out in the TRD off-road, LE, XLE, XLE Premium, XSE, and Limited grades. The multimedia system was upgraded, and the gas models now have 203-horsepower and a dynamic force 2.5 cylinder gas engine.
What's to Come? 
There's even more exciting news for this N Charlotte Toyota SUV. This SUV will have mono-tone paint, fabric-trimmed seats, and a 7-inch touchscreen with six speakers. The heated steering wheel and seats are going to be amazing!
Come to Toyota of N Charlotte! 
Visit us at Toyota of N Charlotte to see this SUV in person when it arrives. Be sure to follow us on our social for more information about the release of this new model. Come see us at 13429 Statesville Road.