Why everyone loves the Toyota RAV4!
The Toyota RAV4 is an SUV that everyone can get behind and truly love. Even more so in recent years with all of the new technology and different trims available. This North Charlotte Toyota SUV doesn't eat your gas like a typical vehicle of this caliber might. The Toyota RAV4 gets gas mileage like a typical sedan, but packs the punch of a powerful SUV!
Cars.com surveyed Toyota RAV4 owners that have the fifth generation (or the model built after the 2019 redesign). This survey went into detail about what features the Toyota RAV4 owners love! At Toyota of N Charlotte, we know you want this coveted list and we're here to release it just for you!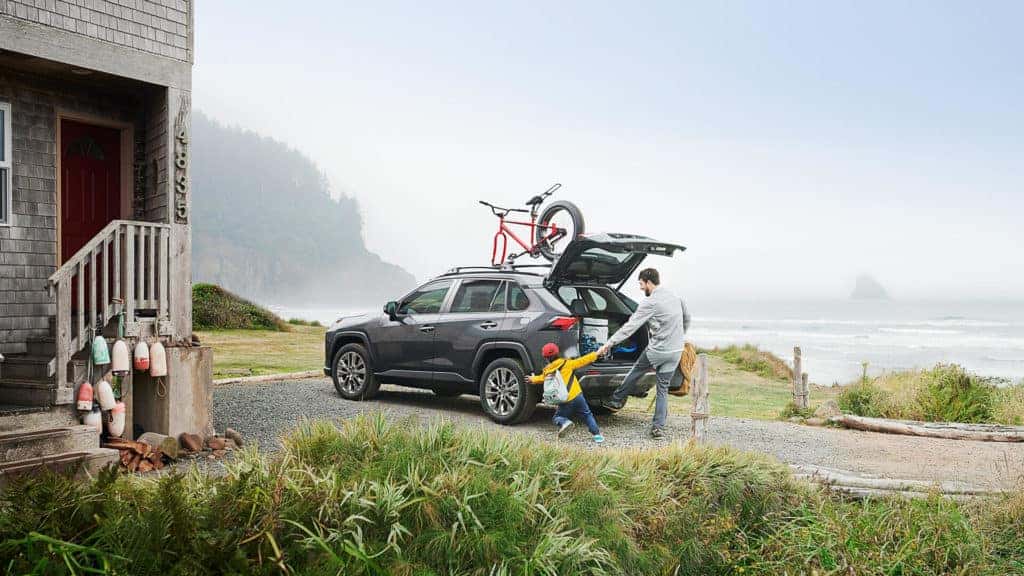 The deets about the Toyota RAV4
#1 It's high in value.
This powerful North Charlotte SUV has a great value for the price! Toyota makes sure that its automotive lineup has reliability and affordability in the same breath. A driver from Orlando, Florida, who owns the 2019 model states, "I recently purchased a new 2019 Toyota RAV4 XLE Premium. I love this car! It rides super smooth, looks sleek, and is made with quality. The price point is right on. A family member purchased her RAV4 about a year ago and loved it so much she recommended I look at the same vehicle when I was in the market for a new car. I'm so glad I did."
#2 Packed with advanced tech.
Many drivers of this car stated that they loved the infotainment and the safety features once again! The 2021 Toyota RAV4 boasts a 6- or 8-inch touchscreen equipped with Amazon Alexa, Apple CarPlay, and Android Auto connectivity. It doesn't stop there! There's also Wi-Fi in the cabin, a camera-based rearview mirror, and has up to five USB ports! A 2020 model owner from Empire, California, said "The tech is amazing. It reads road signs. It centers you on the lane, automatically following gentle curves on the highway and gently assists you if it thinks you're drifting. Turns headlights on and off, turns high beams on when there is no oncoming traffic. Can use cruise controls in stop-and-go traffic and turns the engine off if you're stopped waiting for lights to change. Blind spot monitor alerts you if traffic is coming while you're backing up."
#3 Fuel efficiency is on point.
This North Charlotte Toyota SUV has a combined EPA rating for gas models of 28-30 mpg and the hybrid is rated at 40 mpg! A 2019 model owner from southern New Jersey, said, "Turned in a 2016 to get a 2019. … The fuel economy is really good. I recently got 42 mpg on a 250-mile trip."
#4 Comfortable and capable.
At Toyota of N Charlotte, we know being comfortable is a priority! A 2021 model owner from Holladay, Utah, said, "RAV4 has almost everything our BMW has, plus more technology. The RAV4 rides pretty good. It has a solid feel, not very cushy but not stiff, either."
Come see us at Toyota of N Charlotte!
Book an appointment at Toyota of N Charlotte at (704) 875-9199!