Safe Driving Practices Around School Buses
School is officially back in session, and although many opted to learn virtually for the next year, there are still students heading back to campus. The streets will have more traffic than what you got accustomed to with the quarantine and social distancing. With this in mind, now would be a great time to brush up on your safe driving skills when you're near a school bus.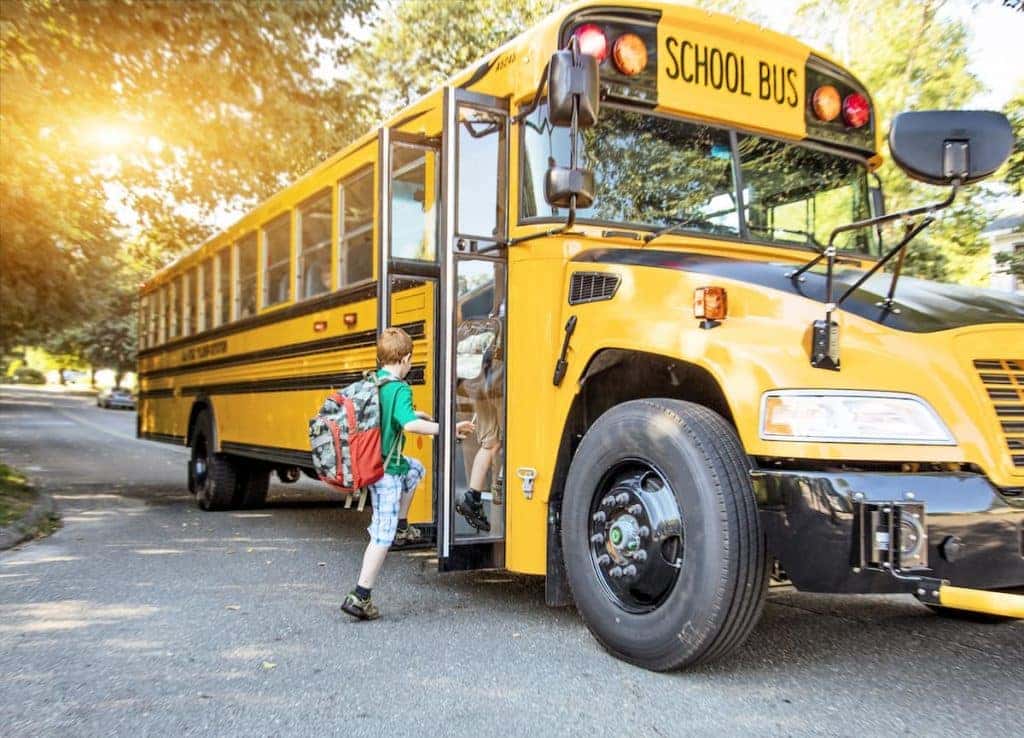 Safe Driving Habits to Have Around School Buses
There are specific laws to follow when you're driving around a school bus, even when you're not in a school zone. Toyota of N Charlotte has your back with the following tips, take a look!
Tip #1: Don't tailgate a school bus too closely
Make sure you have enough space between you and a school bus to bring your car to a stop. Buses make frequent stops to pick up and drop off passengers, so if you're too close when they stop, you don't have enough time to stop and have yourself a fender bender. At Toyota of N Charlotte, we recommend using the 2 second rule for safe driving practices. Basically, when the bus passes a landmark like a tree or stop sign, wait to seconds before you follow them.
Tip #2: Be ready to stop
As we mentioned earlier, buses make frequent stops, so make sure you have your eyes on the road. Of course this is something you should always do, but it's even more imperative to do this when driving near a bus. This means you have to get rid of all possible distractions.
Tip #3: Stay out of their blind spot
Safe driving practices near a N Charlotte bus is important because they're big and bulky. Make sure you stay OUT of their blind spot, especially because that area is bigger than you can imagine. If you must pass it, then do so from the left side. Also, don't pass them when you see their yellow lights flashing, this indicates a stop.
Tip #4: Know when you have to stop for the bus
It's against the law to pass a school bus when it's stopped. As soon as you see the lights flashing this is your cue to slow down your N Charlotte Toyota and stop. It doesn't matter if you're on a different lane or going in a different direction. The only time you're able to keep going is if there's a double line in the middle of the road and you're in the opposite direction.
Tip #5: Never pass on the right
Besides the right side of a school bus being the biggest blind spot, this is also the side where passengers load and unload.
Toyota of N Charlotte Has All the Back to School Safe Driving Tips
If you're seeking more safe driving tips, don't hesitate to contact Toyota of N Charlotte! You can call us at (704)875-9199. You can also stop by at 13429 Statesville Rd just off I-77 at exit 23 in Huntersville.