Safety Tips for Driving in a School Zone
School zone safety is often pushed in the back burner—especially if it's been a while since you've gone to school or don't have kids that do. Many drivers believe that the only thing you have to do in school zones is go slow, but the reality is that there's more to it. Toyota of N Charlotte has simple tips for you to follow when the time comes that you're driving along a school zone. Check it out!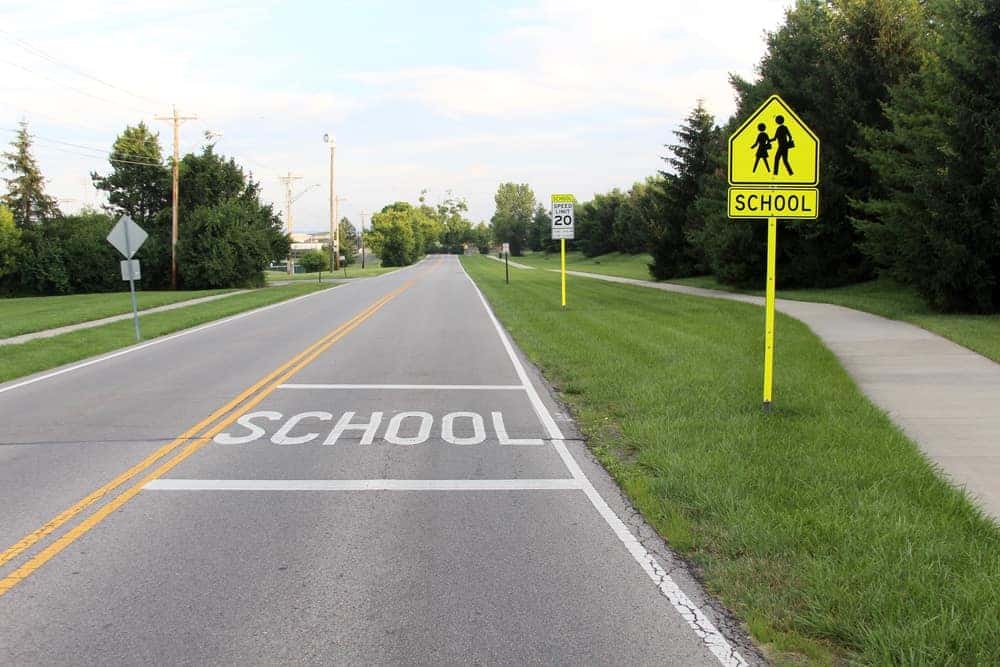 Toyota of N School Zone Charlotte's Safety Driving Tips
1. Reduce your speed
This is an instinct as soon as you see those flashing yellow lights accompanied by a speed limit sign—at least we hope it is. Believe it or not a lot of drivers undermine the signs but what they fail to realize is that it's extremely dangerous to speed during school drop off and pick up hours. You can risk getting into a car accident or even worse, hit a pedestrian. Avoid these tragic disasters by just following the road signs in Charlotte and going slow.
2. Never pass a bus from behind
Did you know that it's illegal to pass a bus from behind (when it's stopped). As soon as you see the stop signs on the bus fold out, it's your queue to directions. Children are loading on and off the bus, and according to the National Safety Council, fatal bus-related accidents have been caused by motorists illegally passing a stopped bus.
3. Don't block crosswalks
Make sure you don't block any crosswalks when stopped at a traffic light or stop sign. If you stop your N Charlotte Toyota directly on top of a crosswalk, it forces pedestrians to go around the vehicle which in turn makes them walk in the path of moving traffic. Keep them from doing this by stopping right before the the white line.
4. Respect the crossing guard
Cross guards are always placed at the intersection children are at most risk. They protect all pedestrians using the cross walk but this is only efficient when drivers respect them while they're directing traffic. Keep in mind that a crossing guard is always the first one on the road and the last one off. It's best to assume pedestrians are crossing when you see a crossing guard on the road. Taking preventative measures is always the key when driving your N Charlotte Toyota.
5. Don't drive distracted
This is a BIG NO. You should never be driving distracted, but even less in a school zone. As soon as you enter a school zone, rid yourself of any possible distraction. The streets can be unpredictable with pedestrians—especially children—everywhere so it's vital for you to be cautious. Just a couple of seconds in delayed reaction time is enough time to differentiate a near-miss and a bad collision.
Follow these school zone safety driving tips for a better driving experience for you, other drivers around you, and most importantly the children. Looking the perfect child pick up/drop-off ride? Stop by Toyota of N Charlotte today and check out our selection of crossovers and SUVs! We're located at 13429 Statesville Rd just off I-77 at exit 23 in Huntersville.