Toyota of N Charlotte's spring break road trip checklist
Spring is in the air, and spring break is right around the corner. Are you ready to hit the highway and make the most of your week off? Before you climb into the driver's seat and rev things up, you need to make sure your car can handle the heat. Remember, if you're taking a road trip then chances are you're going to be driving long distances at high speeds, and the last thing you want is for your car to overheat, die, or leave you stranded with a flat. Toyota of N Charlotte has a spring break road trip checklist to get you ready to hit the road.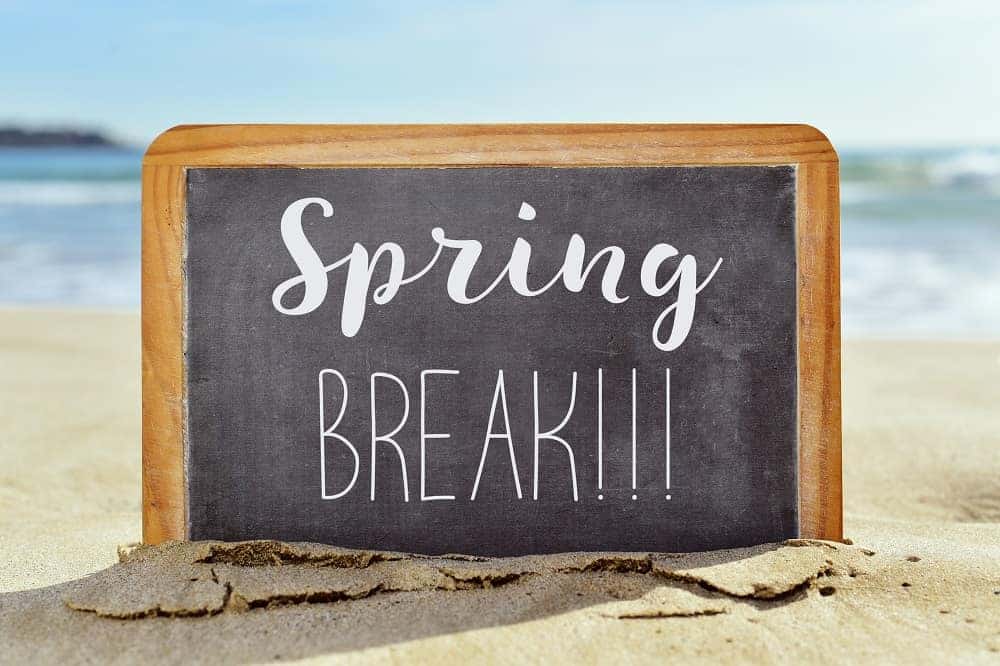 Don't skip Charlotte auto service before you take off for spring break
1) Schedule that oil change. 
When was the last time you got a quick oil change? This Charlotte auto service keeps your oil reservoir full of clean oil, which is necessary to keep your car's engine cool and lubricated. If you run out of oil or it's too dirty to function, then you're likely to face major car trouble. Schedule a quick oil change at our auto service center to ensure your car can handle the long distances and high speeds with ease.
2) Check your tires carefully. 
It's imperative to inspect your car's tires before you take off on a spring break road trip. First, check the PSI – are they inflated to the proper level? Next, check the physical condition. Be on the lookout for bulges, blisters, or any other damage, and make sure there's no uneven wear and that the tread level is where it should be. Finally, if you can't remember the last time you got a tire rotation, bring your ride to Toyota of N Charlotte.
3) Make sure all fluids are topped off. 
You definitely want to make sure your car is good to go on brake fluid and power steering fluid, but you should be especially concerned about coolant and windshield wiper fluid. Coolant will help keep your car cool during your road trip, and windshield wiper fluid will ensure you have a clear field of vision no matter your circumstances. Our Charlotte auto service techs can check all fluids under the hood for you.
4) Test and inspect your car's battery. 
Is your battery in good enough condition to handle a road trip? Let our auto service techs look it over. They'll look for things like swelling, leaks, and rust, and they can also test the voltage to ensure the battery is in it for the long run. And if it's not, they can quickly and affordably replace it on the spot.
5) Ensure wipers and headlights are in good working condition. 
We hope it's sunny skies for your getaway, but you need to be prepared for rain just in case. Make sure your wipers are in good working condition and while you're at it, ensure your headlights are bright enough to take on driving at night.
Let us get you road trip ready today!
Need some spring break road trip service before you hit the highway? Call Toyota of N Charlotte today! We're ready and waiting to help you get out on the road at (704) 659-2025.