The Ins and Outs of the Turbocharger
Have you heard the news?! The Toyota Supra is getting even more powerful upgrades for the upcoming 2021 model year and we're psyched. Ever since the revived Toyota Supra came to our lot at Toyota of N Charlotte, we've been enamored with the stylish looks and fast-paced performance. But, like with most things, there's always room for more and Toyota is providing more. The 2021 Supra will be equipped with a either the current turbocharged inline 6-cylinder with improvements to its torque output or a turbocharged inline 4-cylinder that's coupled with a lighter vehicle body weight. Needless to say, we're excited!
While that all sounds well and good, you may be wondering what a turbocharger, often referred to as "turbo," is and how it affects performance. While you've likely heard those terms tossed around in the automotive world, we're here to explain what a turbocharger is and how it can give your ride a boost.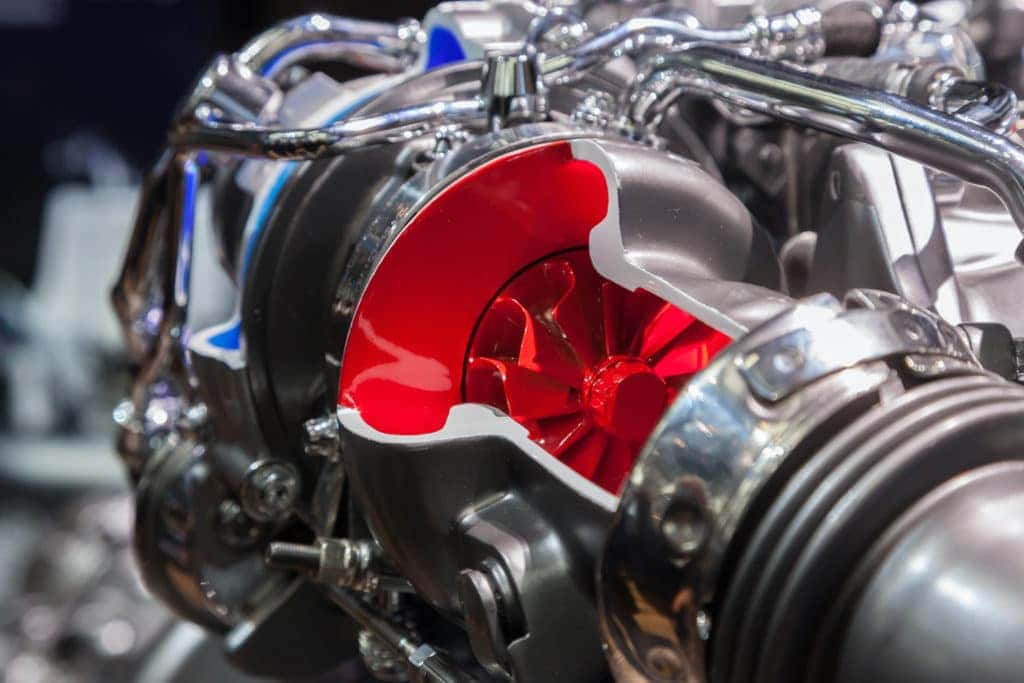 What is a N Charlotte Turbocharger?
Keeping track of the various performance parts you can equip your N Charlotte Toyota car with can be challenging. But, a common accessory you may have heard of is the turbocharger. To put it simply, this auto part forces more air into the engine compartment to help it output more power. However, there are two different auto accessories that can be used for this same purposes and they almost sound interchangeable. Turbos and superchargers, while sounding similar and accomplishing the same goal, perform differently under the hood of your vehicle.
Turbochargers, what's to be included in the new 2021 N Charlotte Toyota Supra models, function by rerouting expanding exhaust gas back to the engine for improved combustion and the result of more power when the throttle is opened. Basically, turbos use exhaust air to fuel the engine and burn fuel more efficiently for a power boost. While they're an efficient use of exhaust air, turbos can create throttle lag when the throttle opens due to a lack of exhaust air to be funneled.
Superchargers work in a similar fashion, but at a cost to horsepower. They use engine parts like belts and hoses to operate in conjunction with and at cost to the engine's power. Most often times superchargers are able to create a larger horsepower output for the vehicle when compared to the initial cost. Superchargers can pose some issue due to a tendency to increase the temperature of the air it funnels back into the engine. This means that the cooling process could become strained or the engine overheat if left unchecked.
Engines on larger locomotives, like semi-trucks, airplanes, and trains, use both N Charlotte turbochargers and superchargers to process air more efficiently. In the case of the Toyota Supra, a turbo is used to give the N Charlotte sportscar a boost to its horsepower and acceleration. Combine that with the 2021 model year's new exhaust manifold and piston designs and you have yourself one thrilling and fast ride.
If you're ready to get behind the wheel of the new Toyota Supra and experience the benefits of a turbocharger, then visit us at Toyota of North Charlotte. We're located at 13429 Statesville Road and open seven days a week! You can also shop our inventory online seven days a week.