The Ins and Outs of Toyota Towing
On today's roads SUVs and trucks reign supreme as the top choices for drivers. The reasons for this are obvious. Extra cargo space, bigger engines, and more capability. But, there are some of us that want to take our storage and hauling game to the next level and what better way to do that than to use Toyota towing equipment? Using towing equipment on your vehicle opens up a world of possibilities when it comes to what you can carry and transport during your commutes. However, before you get started, there are a few things you should consider and brush up on to get the job done right. Lucky for you, Toyota of North Charlotte is here to school you on essential Toyota towing tips. Let's dive in!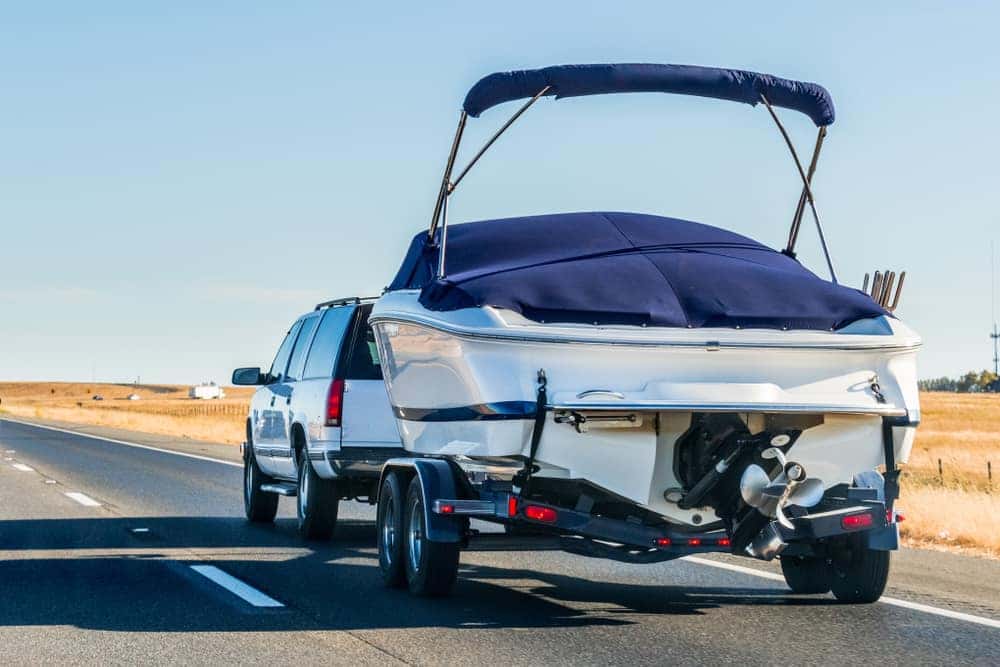 All About Toyota Towing
Like we said, having the ability to tow things with your Charlotte Toyota vehicle yields so many possibilities for cargo transport and more. Vehicles like the Toyota Tundra, Tacoma, and Sequoia are well equipped with standard towing technology that can get you started from the get-go. You can also add after-market towing equipment to almost any vehicle you drive. However, there are several things you should consider brushing up on, regardless of the vehicle you drive, before you start using your Toyota towing equipment.
1) Know How Much You Can Tow
Almost any vehicle can tow something, but there's a limit to how much you can tow depending on the vehicle you drive. A Toyota Tacoma can manage several thousand pounds on its standard Charlotte Toyota towing equipment, but the Tundra can tow up to 10,000-pounds. While this has to do with the engineering of the vehicle, it also has a lot to do with the dimensions and weight of the vehicle. Here are some important terms to remember when configuring the amount of weight your vehicle can tow:
Base Curb Weight: the weight of your vehicle.
Cargo Weight: the weight of passenger and anything in your trunk.
Allowable Payload: the maximum weight your vehicle can carry, including trailer and other weights.
2) Upgrade Your Mirrors
Towing can do a lot of things for your cargo needs, but at the cost of your rear-view visibility. This creates unsafe driving conditions and you need to be ready. Before you get started, consider adding clip on side or blind spot mirrors to your N Charlotte Toyota car to better your visibility.
3) Practice Braking
If you're someone who brakes too late normally (first of all, shame) then you're going to have a hard time when using Toyota towing equipment. When braking while towing, whatever you're carrying behind you will continue to move and that makes sudden braking dangerous. You should practice synchronized braking to bring your vehicle to a complete stop. Consider also driving more slowly and giving yourself extra stopping distance.
4) Make Sure You Have the Correct Hitch
Before getting started it helps to know if you have the correct tow hitch installed on your vehicle. Most are categorized into two different types, carrying and weight distributing. Carrying is typically reserved for weights at or below 3,500 pounds while weight distributing covers higher weight amounts. Double check the specs before putting attaching anything to your ride to avoid overexerting your vehicle and Charlotte Toyota towing equipment.
Need extra help or to shop for Toyota towing equipment? Swing by Toyota of North Charlotte today at 13429 Statesville Road!