Toyota News Roundup for the week of February 3
If you've been wondering how one the world's top automotive company has been doing lately, look no further! Here are some new Toyota updates for our devoted drivers:
Toyota Tests the Waters
Toyota is one step closer to it's Environmental Challenge 2050 goals with the development of a fully energy-autonomous hydrogen vessel. The electronically propelled ship is designed to run off of wind, solar, and hydrogen energy from seawater. Partnering with Energy Observer, Toyota takes on maritime adventures with its six-year voyage to visit 50 countries, beginning in 2017. After already visiting 25 countries, the ship is undergoing its final full power testing before it starts it's 2020 tour on February 17, traveling across both the Atlantic and Pacific oceans.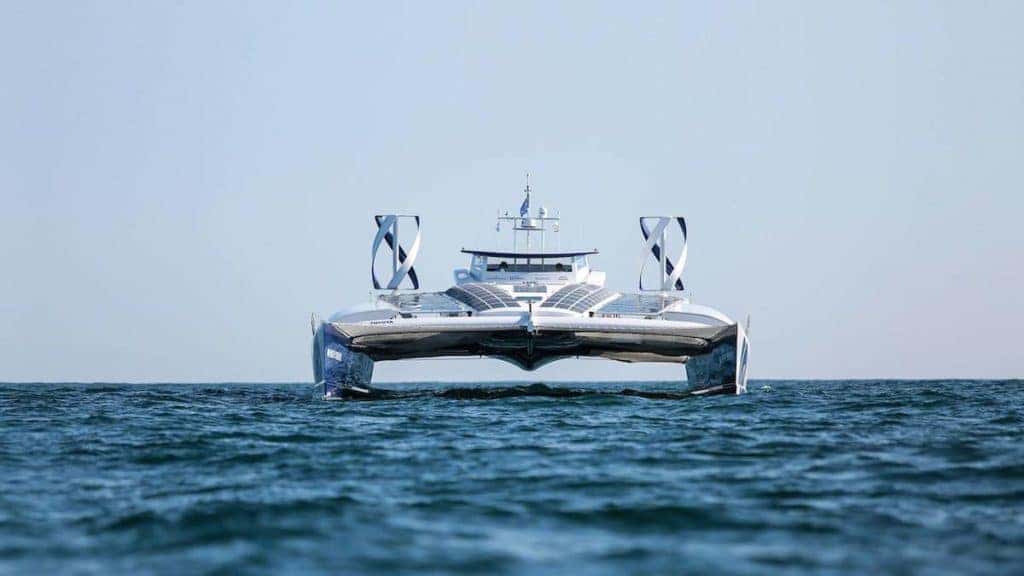 Toyota Teams Up With Panasonic
On February 3, 2020, almost a year after announcing a partnership on a new project, Toyota and Panasonic announced their establishment of Prime Planet Energy Solutions, Inc., a joint enterprise pursuing the development of automotive prismatic batteries. Their goal is to plunge us into the future of clean energy by creating high performing and cost-effective EV batteries. Toyota and Panasonic are dedicated to their goal to purify the environment and will be providing these batteries to any and all customers, not just Toyota vehicles.
Toyota Town?
Toyota reveals plans to build a prototype of the Woven City, a futuristic city prototype located at the base of Mount Fuji in Japan. The Woven City will stretch over 175 acres and is said to be fully powered by hydrogen fuel cells. The city will be a full-time home for residents and researchers who will test and develop innovative technologies in mobility, robotics, autonomy, and artificial intelligence. Toyota is excited to extend the invite to other major companies to collaborate with and to scientists worldwide working toward the same innovative goals. Construction of this fully sustainable city is rumored to start in early 2021.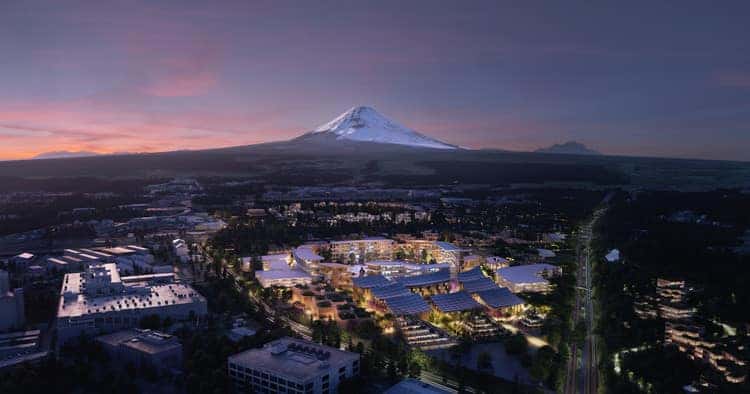 Toyota Takes to the Sky
Already surpassing expectations on land and sea, Toyota is shooting for the stars after investing $394 million into an aerospace company, Joby Aviation. As the lead investor, Toyota will offer it's expert intel on manufacturing, as well as quality and cost control, for Joby's new project the eVTOL aircraft. It is anticipated that this collaboration will change the game for both automotive and aviation transportation.
Toyota Trumps Competition
For the sixth consecutive year, Toyota was ranked the top automotive industry on Fortune Magazine's 2020 "World's Most Admired Companies." What's more, Toyota ranked No. 30 out of the top 50 "All-Star" companies, including those from all different types of industries. Fortune's highly anticipated list is based on many factors like quality of products, global success, environmental and social responsibilities, company values, etc., so it is no surprise to see Toyota with such a high ranking every year.
Toyota Teasers
The Windy City just got winded as Toyota debuted seven new vehicles from the 2021 collection at the Chicago Auto Show. These vehicles are rolling in with a bolder and sportier style, offering greater outdoor versatility. Among the vehicles is the first-ever Highlander XSE, which features an advanced handling suspension, as well as a unique exterior design. Toyota also showcased the 2021 Tacoma, 4Runner Trail, and Tundra, whose designs put a strong emphasis on storage and mobility. Even more exciting, the 2021 models of the Tundra, Tacoma, and Sequoia will all be available in the special Nightshade edition displaying black leather trim seating and an all-black exterior trim. Each of these vehicles will be available for purchase later this year.
For more Toyota updates or information about our new vehicles, call Toyota of North Charlotte at (704) 875-9199!