6 trick or treat safety tips from Toyota of N Charlotte
Guess what's happening in a week? Halloween and trick or treating! Fright night is almost upon us and that means droves of ghouls and goblins will take to the streets in search of candy. With a lot of foot traffic and pedestrians out and about, you need to make sure you're prepared and vigilant. Whether you're driving or traveling on foot, Toyota of N Charlotte is here with a list of safe driving tips to practice when behind the wheel.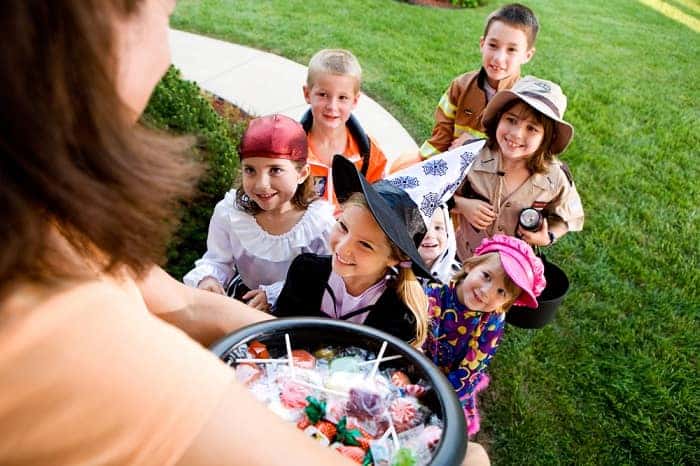 Toyota of N Charlotte's safe driving tips for Halloween night
Your headlights are key to letting other drivers know you're there when driving in the dark, but it also lets pedestrians know you're there as well. With more people out and about on Halloween night, plus the fact that it's getting darker earlier, you need to practice this safe driving tip and turn on your headlights as soon as the sun starts to fall. If you've noticed that your Charlotte Toyota's headlights haven't been shining as bright, make sure to stop by Toyota of N Charlotte and our auto service techs can help you out.
Driving around on Halloween night, it's easy to get distracted. When behind the wheel, make sure to stay focused on the road. Keep your hands on the wheel and pay close attention to sidewalks and crosswalks. Be sure to practice this safe driving technique and be on the lookout for drunk drivers.
Stop completely at stop signs and before turning right on red
Cross walks and roadways will be crawling with candy seeking monsters. Make sure to come to a complete stop at stoplights and stop signs to avoid injuring a pedestrian. Before heading out on fright night, check your N Charlotte Toyota brakes to make sure you can stop quickly.
Drive in well-lit neighborhoods and areas
While you may have the brightest headlights on your Charlotte Toyota vehicle, driving in a well-lit area can help you and trick or treaters stay safe.
Practice safe driving with Toyota of N Charlotte
If you'll be partaking in trick or treating or a night on the town for Halloween, make sure to practice these tips in the event that others aren't practicing safe driving. Here are some tips and tricks to keep you safe while walking around on fright night:
Make sure you and your little ones know the rules of the road
While many Charlotte Toyota drivers practice safe driving, as a pedestrian and trick or treater you need to make sure you're aware of the rules of the road. Make sure to only cross the street at cross walks and designated zones, don't walk between parked cars to cross the streets, and look both ways before crossing the street.
Make sure you and your costume are visible
Charlotte Toyota drivers with bright headlights make it easier to be seen as a pedestrian, but wearing reflective materials or a brighter costume make it even easier to stay safe.
Before Halloween night, make sure you're ready to brave the road as both a driver and pedestrian with these tips from Toyota of N Charlotte. If you need to get your vehicle ready or brush up on safety tips, give us a call at (704) 659 – 2025.