What happens during your car brake service? 
Having your Charlotte Toyota car brakes serviced is something we all have to do for our Toyota car. This is an auto service you definitely don't want to miss. If you do miss this auto service, it can lead to a more expensive auto repair. However, it can become confusing, because you might not be aware of everything that goes into your brakes. After all, you can't see all of the parts of your car brakes by glancing at them.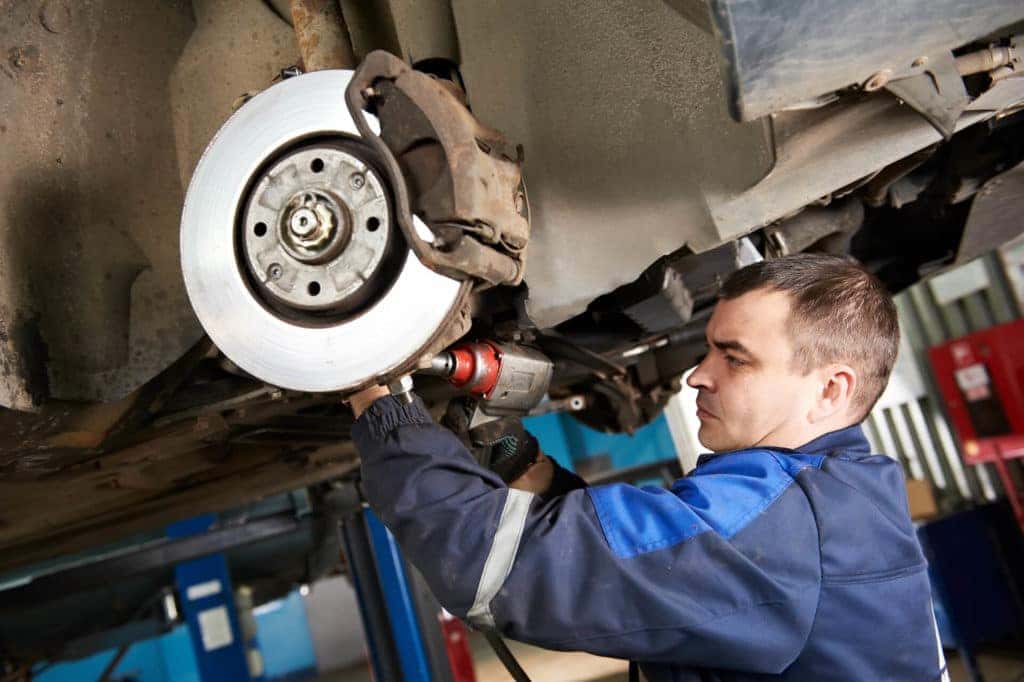 #1 Inspect the rotor and brake pads 
The first thing our auto service technicians will do is inspect your car rotors and brake pads. The Charlotte Toyota car brake service will begin with an inspection of the wear and tear of your car brakes and the condition they're in. Over time, your brake pads (and possibly rotors) will wear down due to pumpin' your Charlotte Toyota car brakes during that rush hour traffic. After your rotors and brake pads have been inspected, our auto service technicians will let you know the state that your brakes are in. 
What is flushing and bleeding the brake?
#2 Flushing the brake fluid 
Brake fluid is actually needed in order for your Charlotte Toyota car brakes to come to a complete stop. Also, flushing your brake fluid helps rust not build up in the lines. Our Charlotte Toyota auto service technicians won't flush your brake fluid every time! You'll need to flush your brakes every few years or if there's a leak. 
#3 We'll bleed the brake line
Another auto service that helps your brakes work efficiently is bleeding the brake line. Oxygen and moisture can get into your Charlotte Toyota brake line and cause your car to not stop as easily as it once did. You'll need to bleed your brake line every 2-3 years. 
#4 Can replace or upgrade auto parts 
While you're having your Charlotte Toyota car brake service, you might want to have your parts replaced or even upgraded! Upgrading your auto parts can allow you to use your brakes longer than you normally would. In addition, we can resurface your rotors so they'll last longer and you can wait even longer before having them replaced. There are a lot of signs that you'll need to replace your brake pads if you notice it becoming harder to come to a complete stop. However, if you notice an odd noise coming from your brakes, then this is a sign to take your car in right away so that our auto service technicians can diagnose the problem.
Schedule a car brake service at Toyota of N Charlotte 
If you need to schedule an auto service for your brakes, then book an appointment with us today at 13429 Statesville Road. Take exit 23 off I-77 in Huntersville! Our best auto service technicians will inspect your brakes and give you the best recommendations for your car today! We look forward to seeing you today!