What to do on Halloween From the Comfort of Your Own Home
Halloween this year will be a little different due to the pandemic throughout these past couple of months. Nevertheless, this doesn't mean you should cancel all of the upcoming festivities. It's important to keep your head up and have hope, especially during these uncertain times, which is why here at Toyota of N Charlotte, we have a couple of suggestions for what Halloween activities you can do while still keeping safe and socially distance.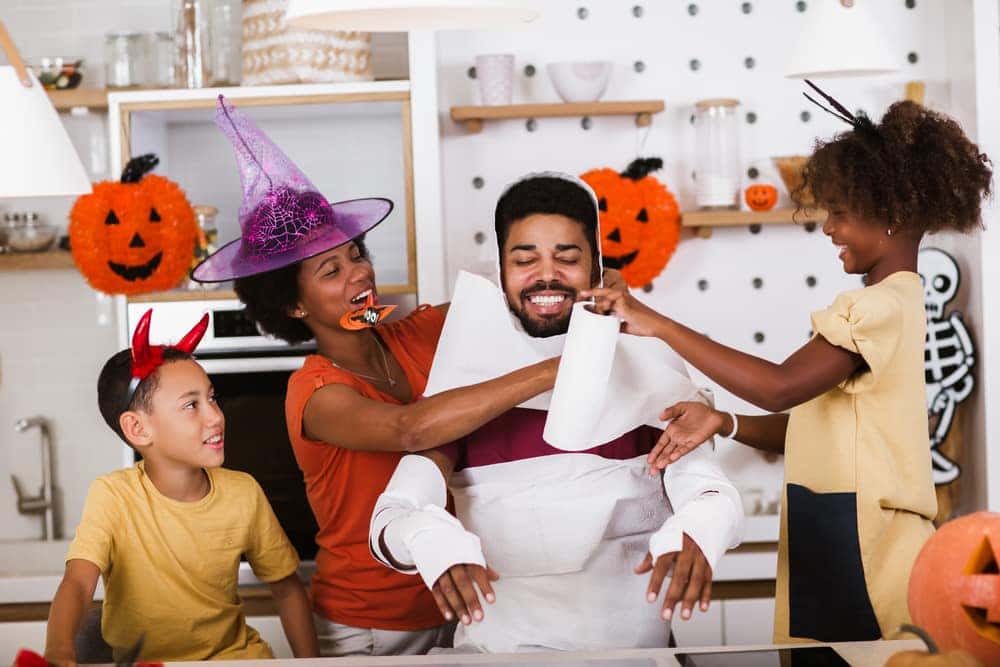 Halloween Activities to do at Home
Trick or Treat
This is ideal for big families. Have each room in the house be a "trick or treat" spot and have the kids pick up candy from each room. It may not be the same as the regular trick or treating but it's still an effort being made! You can even go the extra mile and have a different decorative theme for each room.
Watch Halloween Movies
Put on your jammies, get some popcorn popping, and snuggle into your couch and watch a Halloween movie! There are a plethora of movies to choose from from as kid friendly as Halloweentown to as terrifying as Insidious.
Bake Some Sweets
Buzzfeed and other cooking pages have shared spooky home-made treats throughout the while month of October! If you're into cooking or (aren't into it), take up the challenge of creating Halloween themed deserts!
Pumpkin Carving Competition
Show off your most creative pumpkin carving designs you can think of. Have a judge choose the winner and win a prize—maybe a Halloween treat ;). If you live with only a few people or even by yourself, then thank goodness for 21st century tech! You can hold this competition through FaceTime or zoom call.
Play Toilet Paper Mummies
If you have a family with very energetic kids, then this is perfect. Cover your body in toilet paper and play "Mummy". We recommend setting the rules similar to Marco/Polo. Whoever is "it" is the current mummy and they have to try to catch you.
Candy Jenga
Use flat halloween candies (like Hershey's or kit kat), to take place of the jenga blocks. Take turns stacking them on on top of each other till someone knocks it over. Winers get to split the candy! Only fair, right?
Pumpkin Twister
Put a Halloween twist on the classic game "Twister". You swap the original circles for printable pumpkins of different colors. This also teaches your little monsters and ghouls how to follow directions.
Halloween Scavenger Hunt
Hide different "Halloweeny" items throughout your home and have your kids (or guests) find them all. Things of items like a black cat, mummy, bat, spider web, etc. The winner takes candy or whatever other prize you'd like to come up with.
Why stick to one activity when you can do them all! Make this Halloween one for the books, even if you don't go out. For more tips and tricks you can check out our new blog posts every week or you can call Toyota of N Charlotte today at (704)875-9199.