What's New on The 2023 Toyota Prius and Prius Prime?
The all-new 2023 Toyota Prius has finally been revealed, and it has a hot redesign with improved fuel efficiency and performance. Also, the 2023 Toyota Prius Prime has a sleek redesign that has an awesome exterior, and an improved interior, too. Did we mention the tech on this ride? Simply awesome. Toyota of N Charlotte has all of the details you want to know about this new model year.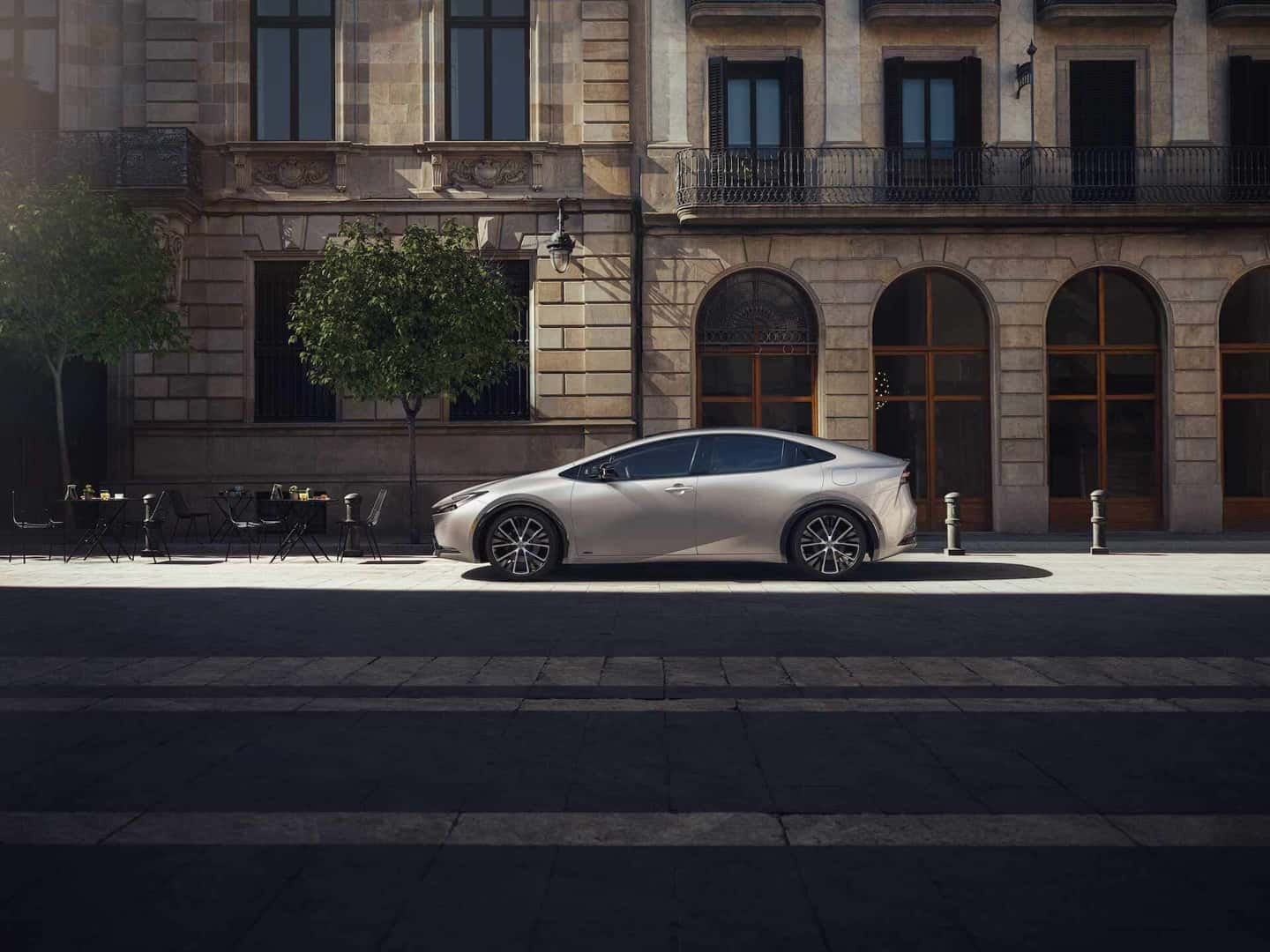 What Changed on the 2023 Toyota Prius?
So, let's get into what's changed on the 2023 N Charlotte Toyota Prius. For one, this ride has a more sleek look to it, a more streamlined silhouette, and a lower roofline by 2 inches and a wider rear by one inch. Also, there are larger wheels on the XLE and Limited models. Here are some more details on what to expect from this new 2023 Toyota Prius:
Lower center of gravity due to the different battery placement in this 2023 Toyota Prius
Second-generation TNG-C platform for reduced weight and increased rigidity
Much more cargo space
This is the 5th generation N Charlotte Toyota hybrid powertrain with a larger 2.0L engine and a newly developed lithium-ion battery.
This is going to increase the output by 15% on this ride
Electric on-demand AWD system that has better handling on wet surfaces
This N Charlotte Toyota hybrid has 194 horsepower and goes 0-60 in just 7.2 seconds on the FWD models and 7 seconds on the AWD models
You can choose from LE, XLE, or Limited grades
You can choose from paint colors like Reservoir Blue, Guardian Gray, Cutting Edge, Supersonic Red, Black, or Wind Chill Pearl
You'll love the 12.3-inch audio multimedia system with over-the-air updates, Connected Service Drive Connect, Intelligent Assistant, Destination Assist with Points of Interest, Cloud-based Navigation, and more
There's other tech like Wi-Fi Connect, wireless Apple CarPlay, Android Auto, and HD radio
And, the fuel efficiency is off the charts that gets a whopping 57 mpg combined

What's New About the 2023 Toyota Prius Prime?
The 2023 N Charlotte Toyota Prius Prime is a plug-in hybrid that makes it even better than the OG hybrid model. You can plug your N Charlotte Toyota in to charge or use the hybrid engine. Here's what to expect from the 2023 Toyota Prius Prime:
This plug-in hybrid has a larger lithium-ion battery that increases the EV range by 50%
The new TNGA-C platform is built for a lower center of gravity, lighter curb weight, and more rigidity
This hybrid also has a wider stance
There's a brand-new solar roof! This can actually charge your ride while it's parked! Just when you thought Toyota couldn't be even better, they make it better
And, this ride has 220 horsepower due to the 2.0L engine
This is 100 horsepower better than the previous model, so this is a huge improvement
Stop by Toyota of N Charlotte!
If you want to check out the new 2023 N Charlotte Toyota Prius, then stop by our dealership today! We're located at 13429 Statesville Road. Just take exit 23 off I-77 in Huntersville.