Where's Toyota's Electric Car Hiding?
At the heart of it, cars are machines designed around people and have evolved with the times, society, and the needs of people. From crank start engines to car keys and steel unibodies and all the way to modern day, cars have changed a lot. Today's vehicles are built using a variety of materials and technologies to make them safer and more convenient than yesterday. But, cars change every day as new technology is implemented and experimented with.
Today a main trend in the automotive industry is the pure electric car (EV for short). They're uniquely designed to exude class and are powered using only electricity stored in battery packs. Companies like Tesla and Fisker have arguably popularized the EV concept and companies like Ford, Nissan, and GMC are riding the wave with their own designs. And then there's our favorite automotive make, Toyota, who has yet to produce a present-day high production electric car. Why? At Toyota of North Charlotte we have a few ideas as to why that might be.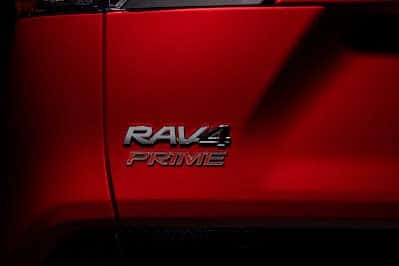 Wondering Why We Don't Have a Toyota EV Yet? Here's Why
Being one of the globe's most recognizable and popular automotive brands, you'd think that Toyota would be one to have a full-fledged electric car on its lineup. An EV version of the Camry or Corolla or an SUV would be hot-ticket item (one we'd love to see at Toyota of North Charlotte). But we don't have that yet. Why? Looking into Toyota's history and past business decisions might offer us some clues.
Consumer Demand
When prodded on why Toyota doesn't yet have an EV in the lineup, overall consumer demand is often cited as the reason. It's true, the world is still mainly relying on gasoline to power its vehicles. With gasoline being in abundance and the infrastructure existing just about everywhere, it stands to reason why consumer demand is low.
However, consumer enthusiasm for an affordable North Charlotte electric car is high and demand will likely follow as the market is flooded with more options, those options are affordable, and more infrastructure is put in place for charging.
Infrastructure Needs to Catch Up
Another reason why Toyota might be hesitant to produce a high-production North Charlotte electric car is because charging infrastructure is fairly limited. Yes, drivers of EVs can plug them into their home outlets for charging but at the expense of siphoning a large amount of power which in turn increases utility bills and charging takes too much time. Perhaps Toyota is waiting until fast charging stations are more readily available before investing.
This point of contention is a bit contested when considering Toyota's double-down on hydrogen fuel-cell technology which has even more limited infrastructure in place today.
Toyota is Invested in Hydrogen Fuel Cell Technology
Hydrogen fuel cell technology makes use of refined naturally occuring hydrogen to power a vehicle and produce only water as an emission. Toyota is invested heavily in vehicles like the North Charlotte Mirai as its next alternative fuel venture. Perhaps this is why there's no urgency to produce an EV.
There Was Once a Toyota EV
Way back when (before Akio Toyoda described Tesla as a recipe that's not backed by a kitchen and a chef (???)), Toyota and Tesla once collaborated on an EV. The unique RAV4 electric car was produced as the brainchild of the two now competing companies. This SUEV (don't know if that's an actual acronym, but we claim it) could manage low speeds travel and had a range of just under 100 miles on a full charge. The project was discontinued after one model year and perhaps Toyota hasn't felt like venturing into that territory since.
Toyota Loves Hybrids
Starting with the North Charlotte Toyota in the 90s Toyota has staked its claim on the world of hybrid cars. These vehicles combine the benefits of gasoline and electric power and it's worked well for Toyota. By staying the course with these near electric cars Toyota has been able to evolve the technology to outperform gasoline powered sibling models all while staying super-fuel efficient and selling well. These vehicles work for Toyota so there might not be a huge motivation to change with a full EV.
Shop Alternative Fuel with Toyota of North Charlotte
A full fledged electric car might not be in the near near future, but you can always shop for an electrified vehicle at Toyota of North Charlotte in the meantime. Shop our full inventory online anytime or visit the dealership at 13429 Statesville Road today!