How to Detail Your Car
To detail your car or not to detail your car—that is the question, and at Toyota of N Charlotte, we definitely have the answer. YES! A lot of people believe that maintaining your car only includes oil changes and tire rotations, but cleaning your N Charlotte Toyota's interior and exterior is equally important. When you detail your car on a regular basis, it keeps in looking like new which makes the resale value high. That way you'll get more money when it's time for you to resell or trade in.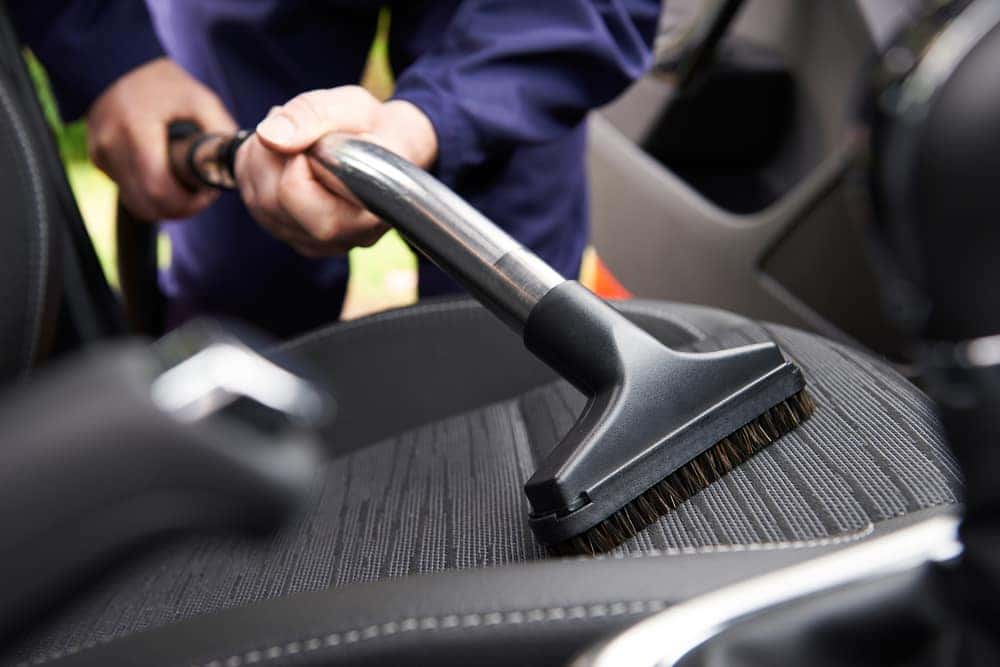 5 Steps to detail your car
Anyhow, there's more to detailing your N Charlotte Toyota than washing and vacuuming it. Take a look at these step by step instructions on how you should detail your car so you can keep it in tip top shape.
1. Wash your car
When washing your N Charlotte Toyota, you want to make sure it's being done properly. Use a fresh sponge and soap that's specifically designed for vehicle—this will help you avoid damaging the car's paint. The procedure should be rinse, soap, repeat. If you drop the sponge you're working with, pick up a new one. You run the risk of exfoliating your car (aka scratching its paint) when you use a dirty one that has picked up sand and dirt.
2. Wax your car
Waxing your N Charlotte Toyota is an important part of the process to detail your car because the wax protects the paint from moisture, sunlight, and road debris. It also happens to keep your ride looking shiny and new! If you're having trouble choosing the wax, our N Charlotte Toyota parts specialists can help you out. When you do finally wax your car, make sure you do it in the shade and use a microfiber cloth to rub the wax off—and do it in a circular motion.
3. Scrub your wheels
This is one of the parts of the car we forget about the most, and they also happen to be one of the dirtiest parts. Grime and road dust can have them looking worn out, so don't forget to scrub-a-dub-dub them when you detail your car. Don't forget to spray some tire shine too!
4. Clean the windows and windshield
Finger streaks on the windows can make your car look…unkept—for lack of a better word. Take the time to clean your windows and windshield. Make sure you're using a cleaner that wont damage your vehicle. Again, you can ask one of our parts specialists for assistance.
5. Wipe down and vacuum the interior
Vacuum the floors, seats, under the floor mats and every other space you can fit the vacuum. And you may not notice it if your interior is a light color, but dusting or wiping down is much needed too.
Now that you know the 5 steps, it's time for you to put it to practice! If you have any questions, concerns, or need help choosing the best products for your vehicle, call Toyota of N Charlotte today at (704)659-2025.