Car Detailing 101: How to Wax Your Car
Apart from the seemingly endless amount of freedom you can enjoy through vehicle ownership, perhaps the best part is driving around in a cool looking ride. With slick lines, clean paint, and a striking silhouette, you're sure to get good feelings from behind the wheel knowing people are looking at you and your N Charlotte Toyota car. But, your clean ride can just as easily take a turn for the worst the more often you drive without washing it regularly. This doesn't just leave your ride looking lackluster, it can also damage your paint permanently. A great way to preserve your paint and lengthen the time between car washes is by adding a good waxing to your N Charlotte Toyota car detailing routine.
If you're not sure how to wax your ride, don't worry! Toyota of North Charlotte is here with a guide to enhance your car detailing routine with a good car wax.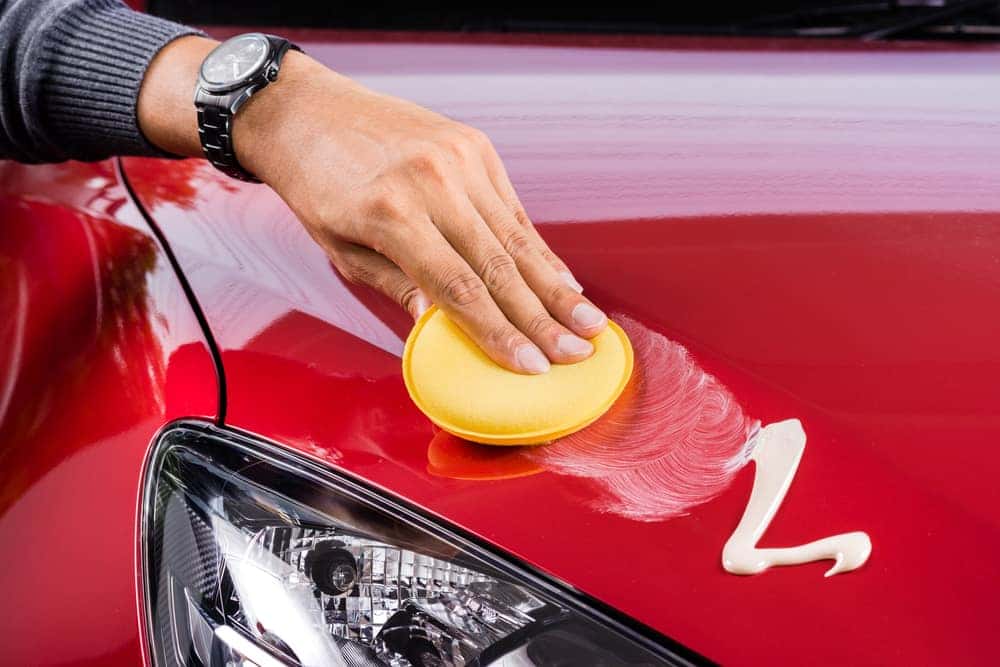 Wax Your Ride Like a Pro
1) Shop for the Right Car Wax
As a consumer you always have options, especially when it comes to car detailing products. When shopping for the ideal wax for your N Charlotte Toyota ride, shop smart and realize that you get what you pay for. We don't recommend breaking the bank when it comes to your buying wax for your ride, instead opt for a middle-ground option.
2) Wash Your Car First
Always wash before you wax! Unless your N Charlotte Toyota is clean before you wax, you're wasting both time and your wax. Make sure to do a full car detailing and dry your ride completely before applying the wax.
3) Wax Your Ride in a Shady Spot
Not only will this keep you cool and keep you from getting weird tan lines, this will also help the waxing go much more smoothly. Find a shady spot and park your ride before you start waxing.
4) Use the Provided Pad to Apply the Wax
If your wax came with an applicator pad, use it! This will usually be made of microfiber or a similar material which is safe on your paint. Use a dime-sized amount at first and apply it in small circular motions.
5) Only Wax the Paint
It might seem like a good idea to wax the plastic accents or headlights on your ride, but that's a total no go. Keep your car detailing waxing routine to your ride's paint. Wax can damage plastic parts on your ride. If you want to detail these parts, make sure to use the right products.
6) Look for that Chalky Look
After you've finished waxing the body of your ride make sure to return to the spot where you began. The wax you applied should now have a matte and/or chalky look to it. This means it's time to start buffing! Grab a soft cloth, old t-shirt, or something similar and start buffing the dried wax into the paint. Use circular motions until this car detailing step is complete.
Car detailing can get complicated, but we're here to help you at Toyota of N Charlotte! Our auto parts experts can help you find the right products to detail your ride or we can detail it for you. Visit us seven days a week at 13429 Statesville Road!