2021 Toyota 4Runner TRD Pro vs the 2021 Ford Bronco 
By now everyone has surely seen the brand new 2021 Ford Bronco and had their "ooh" and "ahh" moments. Toyota of N Charlotte will admit that it's a pretty sweet whip. However, there is actually a Toyota car that comes to bat with the 2021 Ford Bronco. Meet the 2021 4Runner TRD Pro! Toyota of N Charlotte is here to give you an insight into both cars to see which one is best for you (obviously the 2021 Toyota of N Charlotte 4Runner TRD Pro is the best)!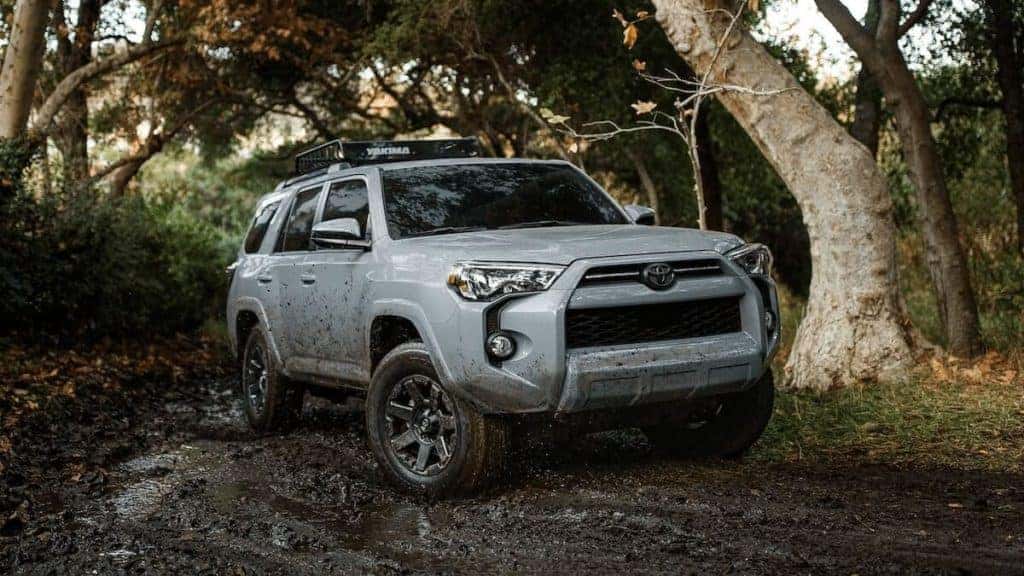 2021 Toyota of N Charlotte 4Runner TRD Pro

The Toyota 4Runner TRD Pro is the ultimate favorite ride of all off-roading lovers. This rugged beast can handle the great outdoors and looks stylish.
The MSRP of this off-roading truck-based SUV is about $51,290. This price includes all of the features you need to tackle the great outdoors and can handle some pretty rough terrain.
Also, the Toyota 4Runner has body-on-frame construction! This means that this whip feels more like a truck than a car. Drivers who want to go ripping through the mud outside love this aspect of the Toyota 4Runner.
The Toyota SUV boasts a 4.0L V6 engine that has 270 horsepower. This rugged whip has a narrow body with almost 10-inches of ground clearance and an off-road suspension! Whoa!
Not to mention, it is slightly bigger than the 2021 Ford Bronco. Once again, Toyota takes the cake!

2021 Ford Bronco

Toyota vs. Ford goes to battle with the new release of the 2021 Ford Bronco. Let's dive in!
The Ford Bronco was retired for some time and was brought back to life this year with a new redesign making it look very modern and something worth driving.
The MSRP of this ride is $29,995. However, this is the base model and doesn't include any extras. If you want to jazz this SUV up, then you'll need to invest some big bucks to take this beast off-roading.
With this SUV, there are two engines that you can choose from – a 2.3L turbocharged EcoBoost 4-cylinder with 275 horsepower or a 2.7L EcoBoost twin-turbo V6 with 310 horsepower.
This new Ford SUV drives similar to a truck, however, it's not the best on your day-to-day driving. So, I wouldn't use this as a commuting car.
So, who's the winner for your Charlotte Toyota off-roading taste? 
These N Charlotte Toyota SUV's can go off-roading, have similar fuel efficiency, seat five people, and are similar in size. However, Toyota takes the cake on brand quality. Toyota's are known to have the best resale value and reliability over any car brand! Otherwise, you get eh most bang for your buck here at Toyota of N Charlotte.
If you're ready to get behind the wheel of a new 2021 Toyota 4Runner then come by Toyota of N Charlotte today! Just book an appointment at 13429 Statesville Road! Take exit 23 off I-77 in Huntersville!