2022 Toyota GR 86 is here!
Toyota of N Charlotte is finally ready to drop the much-anticipated details about the GR 86! You sports car enthusiasts will want to get your hands on this sweet whip ASAP! Even if you're not a sports car enthusiast, but just love a beautiful, fast whip, then this is for you! This car is packed with new features and built for reliability and the fast lane. Let's get into the specs!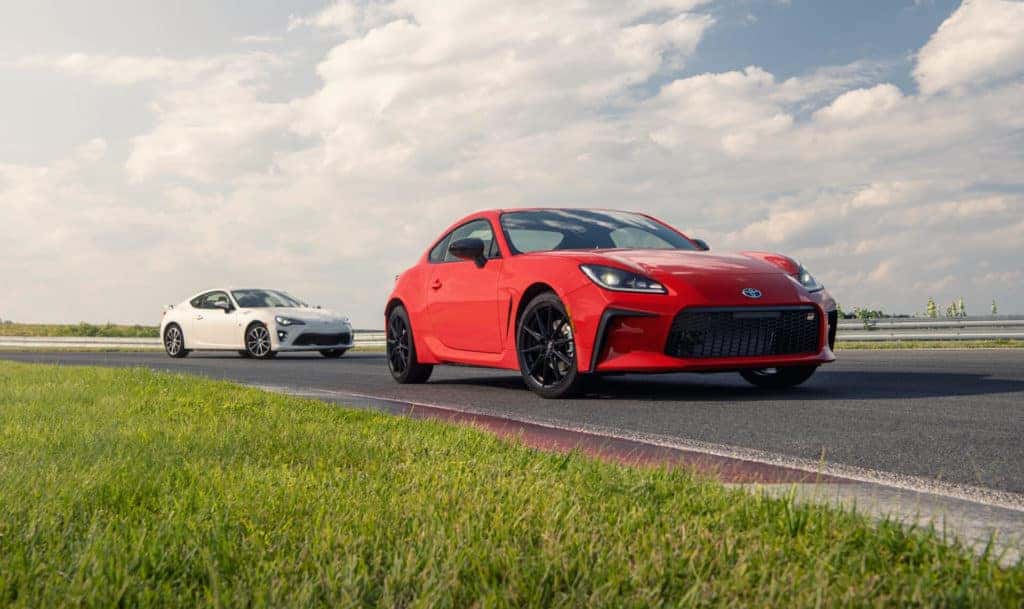 Toyota GR 86 new details
Modern sports car design.

Low center of gravity and almost perfect balance! (Get those sharp right turns!)

2.4L flat-four boxer engine with peak torque and a lower RPM.

Vents and spoilers leave room for amazing aerodynamics and stability.

Toyota has updated the interior seating and included a digital display and multimedia system.

Of course, what would this be without the free one-year membership to the National Auto Sport Association?
The Toyota of N Charlotte GR 86 is built with strong steel, and boasts 18% more horsepower than previous models! There is also 11% more torque and has a 2.4-liter with a four-cylinder engine. The engineers designed the N Charlotte Toyota GR 86 so that the torque enters the power band earlier at 3700 RPM (verses 6600 RPM in previous models). This bad boy is available in manual transmission and paddle-shorted automatic. Both of these transmissions will be able to handle whatever driver style you have.
The engineers behind this Toyota GR 86 so that the base grade only weighs 2,811 pounds MT (2,851 AT), which makes it the lightest sports car on the market! Wowza!

This North Charlotte Toyota GR 86 will come in Track bRED, Halo White, Steel Silver, Pavement Gray, Raven Black, Neptune, and Trueno Blue! With so many colors, where do we begin to choose?

This North Charlotte Toyota sports car will feature 2+2 seating and a fold-flat rear seat if you need some extra space for that road trip!

You'll be able to choose from the GR 86 and the GR 86 Premium.

The premium-grade of this sports car has a large duckbill spoiler, black 18-inch aluminum-alloy wheels, perforated Alcantara and leather-trimmed, heated front seating, and an eight-speaker multimedia system!

The base model boasts 17-inch wheels with black G-embossed fabric seats and a six-speaker multimedia system.

Both grades are available with a 200W subwoofer! This is perfect for bumpin' to your tunes!
Performance
The bigger engine in the North Charlotte Toyota sports car makes you go from zero-to-60 in 6.1 seconds in the MT and 6.6 seconds in the AT. Also, the cooling system is getting a new high-speed water pump, a five-level water-cooled oil cooler, and a new high-capacity 200W radiator! The exhaust's 5.6L center pipe will deliver a loud vrooooom!
Ready to shop at Toyota of N Charlotte?
The North Charlotte Toyota GR 86 should hit our dealership in November! Be the first to check it out at 13429 Statesville Road!