2022 Toyota Highlander vs 2022 Honda Pilot
When you're finally ready to put a new SUV in your driveway, the options can be endless. And, with so many features on all of these different SUVs, it can leave you weighing your options. But, Toyota of N Charlotte is here to give you the low-down between the 2022 Toyota Highlander and the 2022 Honda Pilot. Not only does Toyota have a great selection of family-friendly cars, but we also have super knowledgeable salespeople to help you choose the right car for you. Let's dive in!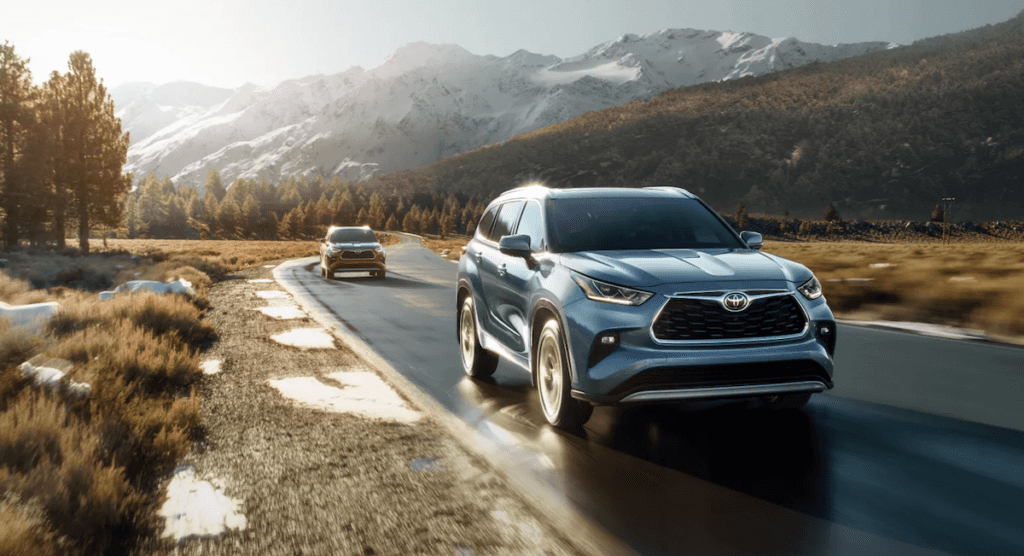 How Do These Two SUVs Compare?
SAFETY
Safety is always a big concern when deciding what N Charlotte Toyota SUV to go with. Below are some of the highlights on the N Charlotte 2022 Toyota Highlander that the 2022 Honda Pilot lacks.
This SUV comes equipped with a back seat reminder chime that goes off if you turn your car off so that you can check if your kids are in the back.
There are standard driver's side knee airbags that prevent the driver from hitting their knees on the dashboard.
Also, there's whiplash injury lessening seats to keep the driver safe in a rear-end collision.
There's optional automatic braking to prevent a rear collision and downhill assist control.
Optional bird's eye view camera
There's even a driver alert monitor to let drivers know they've been driving too long or need to pay attention more.
Also, the NHTSA crash results for front crash tests and side-impact tests both point to the N Charlotte 2022 Toyota Highlander for being the safer car of the two. It also won the IIHS award for being the Top Pick Plus!
PERFORMANCE
The N Charlotte 2022 Toyota Highlander is equipped with a 3.5L V6 engine that produces 295 horsepower (280 horsepower on the Honda) and a torque of 263 lbs.-ft (262 lbs.-ft. on the competition).
This SUV gets better gas mileage in the city and highway on the FWD and AWD models.
The 2022 Toyota Highlander produces 16.5 lbs. less smog-producing pollutants every 15,000 miles than that Honda Pilot.
Also, the N Charlotte 2022 Toyota Highlander has larger brake rotors, which give this SUV better stopping power (116 ft. vs. 128 ft.).
This Toyota SUV can also tow 5,000 pounds, which is 1,500 more pounds than the Honda SUV.
TECHNOLOGY
Standard adaptive headlights.
Standard heads-up display.
Power parking break with automatic release.
Driver-friendly window lock.
One-touch-down windows for front and rear seats.
Also, consumer reports rated this Toyota SUV 22 points higher than the Honda Pilot and ranked Toyota 2nd place in reliability and Honda took 5th place. Not to mention, the Highlander outsold the Pilot by 88%.
Stop By Toyota of N Charlotte
If you want to test drive the N Charlotte 2022 Toyota Highlander, then stop by our dealership. Just book an appointment at (704) 875-9199! We're open seven days a week at 13429 Statesville Road! Just take exit 23 off I-77 in Huntersville.