2022 Toyota Tundra vs. 2022 Ford F-150
So, you're on the market for a brand new truck, and what better time to be on the lookout for one? The brand new 2022 Toyota Tundra is here after many months of anticipation for this bad boy. And, even more, 2022 is the year that this beast of a truck had a complete redesign and has people turning their heads to watch it go vroom vroom. But, like many other cars, the 2022 Toyota Tundra has some competitors looking to dethrone this ride. The Ford F-150 is one truck that can draw comparisons with the new Toyota truck. However, the new F-150 is an easy pass for us, but let's take a look at the facts!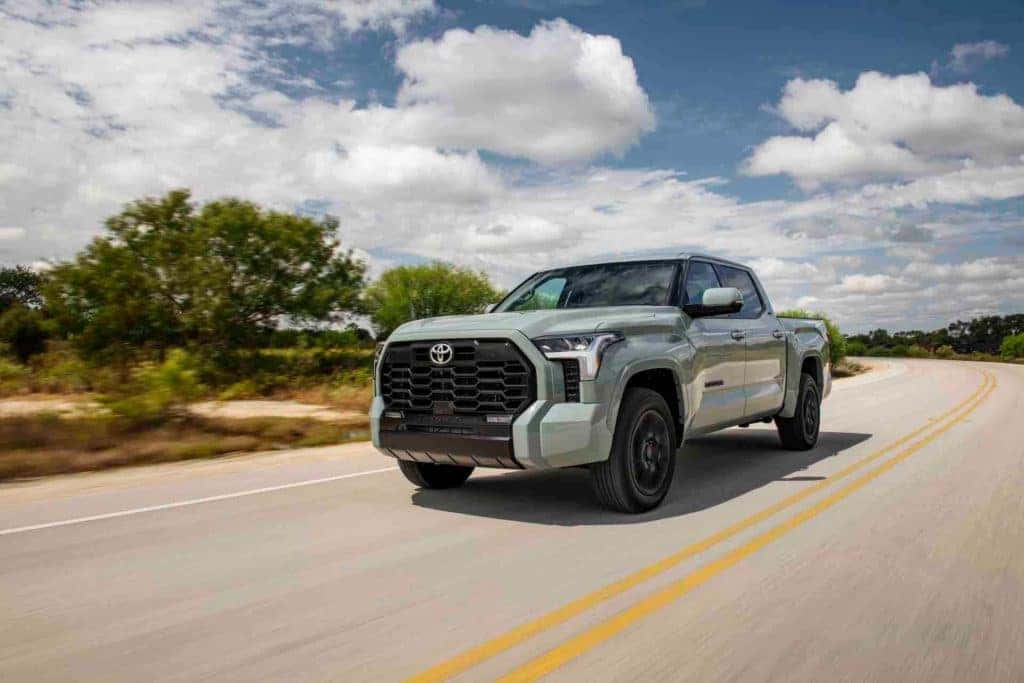 But, first, let's go over what's new with the 2022 Toyota Tundra. 
Well, for starters the engine under the hood is a new turbocharged V6 engine. Also, say hello to the hybrid option for maximum Charlotte Toyota fuel efficiency, torque, and horsepower. Say goodbye to the old 5.7L V8 engine!
This new N Charlotte Toyota truck is completely redesigned on the interior and exterior! This truck offers a sleek and modern look, with premium technology for our techies out there!
Now, For the Competition! Get Ready to Rumble!
What would a Toyota be without being affordable and reliable? Not to mention, the best brand ever! Well, the 2022 Toyota Tundra SR is equipped with no-cost car maintenance for 24 months/25,000 miles, which gives your wallet a much-needed break. The Ford F-150 doesn't offer this benefit at all! Big yikes!
Now, what about technology? This N Charlotte Toyota boxes out Ford in more than one area here. The N Charlotte 2022 Toyota Tundra offers an automatic-dimming rearview mirror, heated door mirror, automatic high beams, auto climate control, and Sirius XM Satellite Radio as a standard feature. However, on the competition, it's optional. The N Charlotte 2022 Toyota Tundra also offers features like adaptive cruise control, standard Smart Key System, multi-function steering wheel, one-touch power windows, and heated door mirrors!
What we've all been waiting for is the hot debate of fuel efficiency. We're happy to boast that the N Charlotte 2022 Toyota Tundra offers 23 mpg on the highway, while the F-150 only offers 22. This will save you some money in the long run on gas!
Also, this Toyota truck comes with overhead console storage, which is a huge win! Who doesn't want some extra storage space in their ride?
Visit Toyota of N Charlotte Today!
Want to take a test drive in the brand new 2022 Toyota Tundra? Don't wait! Stop by Toyota of N Charlotte and talk to our expert staff about the exciting hidden features this truck has! Just book an appointment at (704) 875-9199! We're open seven days a week at 13429 Statesville Road! Just take exit 23 off I-77 in Huntersville. We look forward to helping you today!